Log in once, access everything
With Clever's single sign-on for schools, it's simple for students, teachers, and staff to get to the educational apps they use most often, no matter the device.
Effortless access for everyone
Clever's commitment to accessibility means that everyone, regardless of their device or ability, can have easy access to their learning resources. With SSO, that's possible.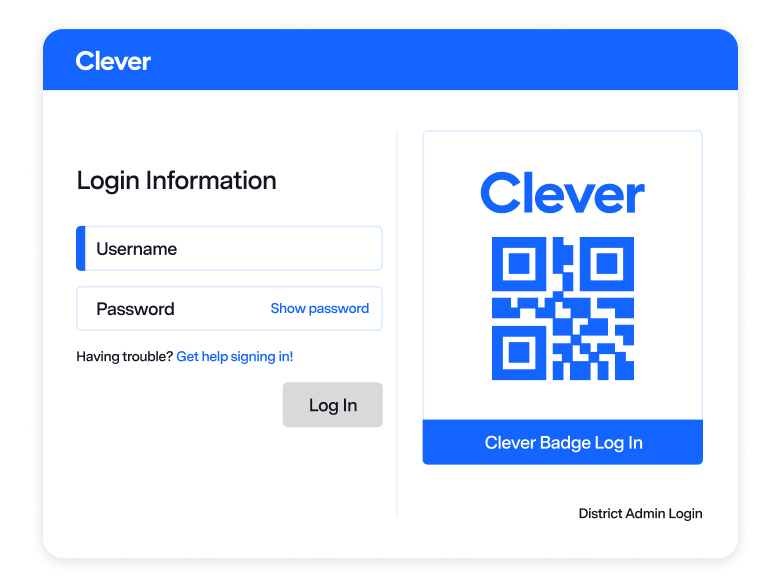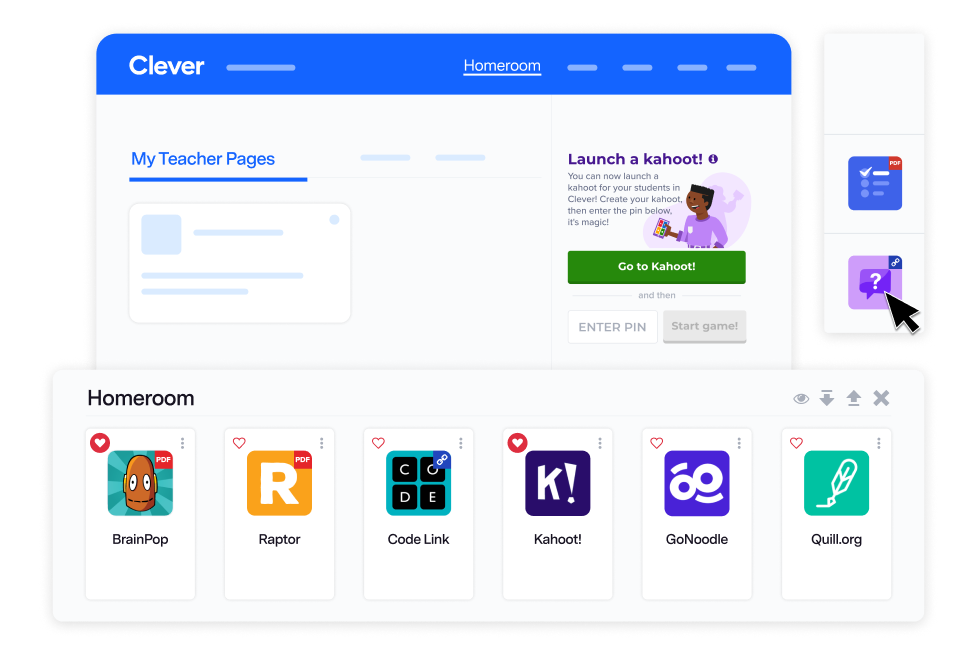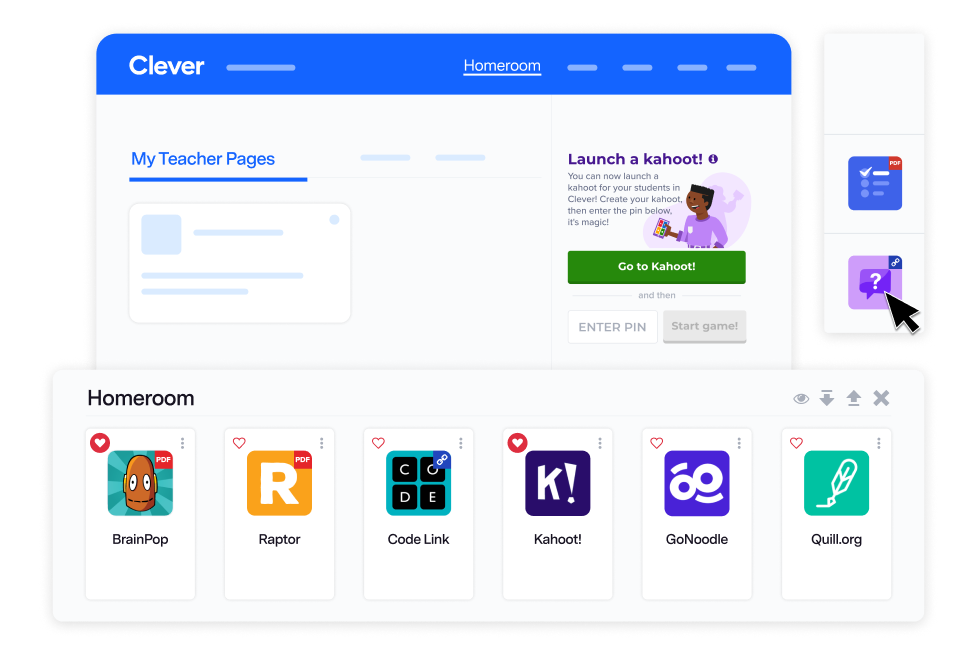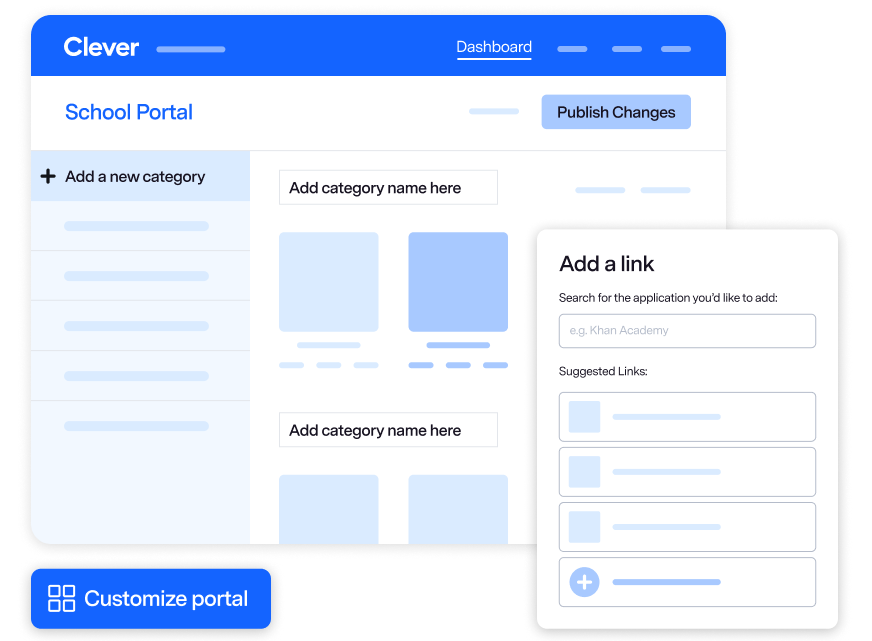 Fast and secure access
By offering a centralized platform for educational resources, Clever makes it easier for students to stay organized and focused on their learning. With the flash of a Clever Badge or one password, students can quickly immerse themselves in digital learning.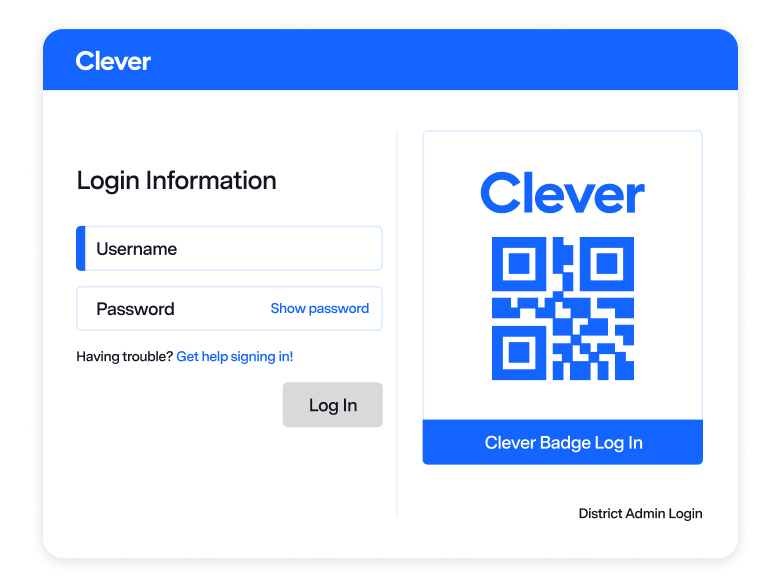 Simplify classroom management
From easy troubleshooting to curated collections of online resources, Clever's suite of class tools saves teachers time, reduces administrative hurdles, and empowers educators to deliver individualized learning experiences.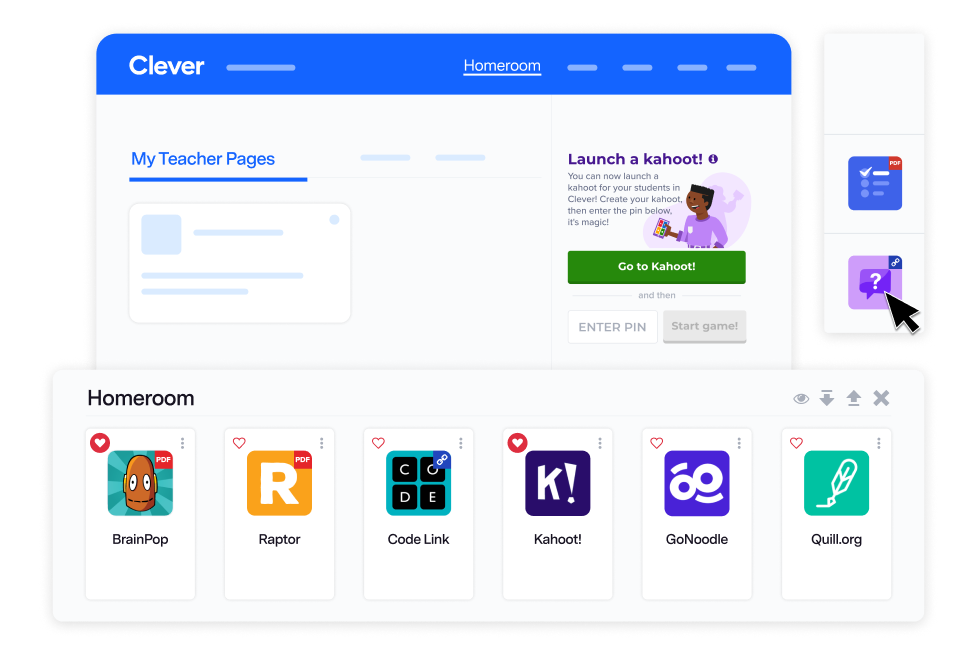 Use your school's favorite apps
The extensive network of pre-integrated applications available through Clever single sign-on makes locating and using resources effortless and fun.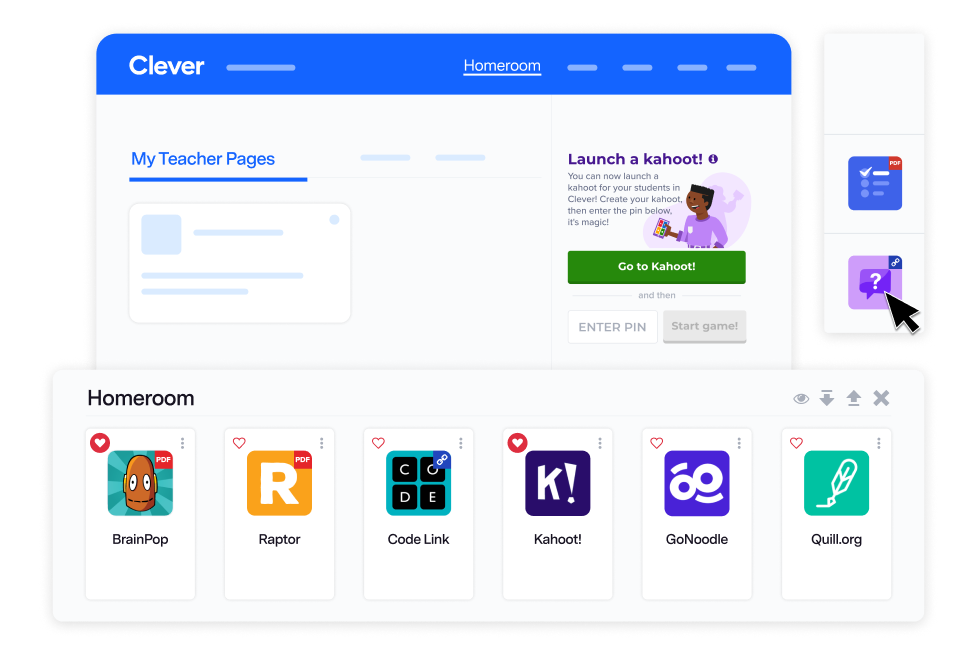 The same great experience for staff
Staff see their own personalized portals and log in to all business, HR, and other school and district resources with a single sign-on.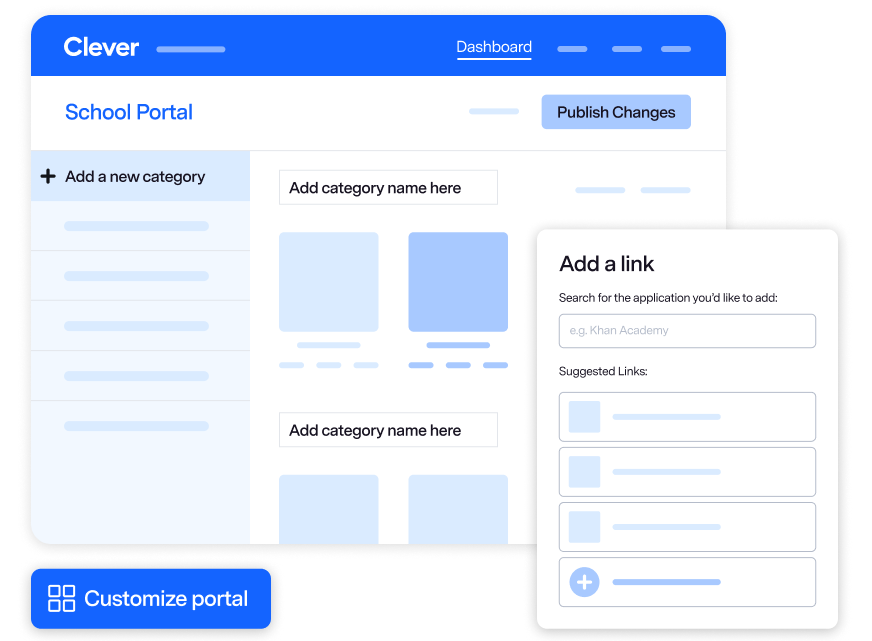 When we first adopted Clever, our goals were more narrow. Eventually, you can embrace that you can do more with Clever for your organization. Clever has become our gateway into learning.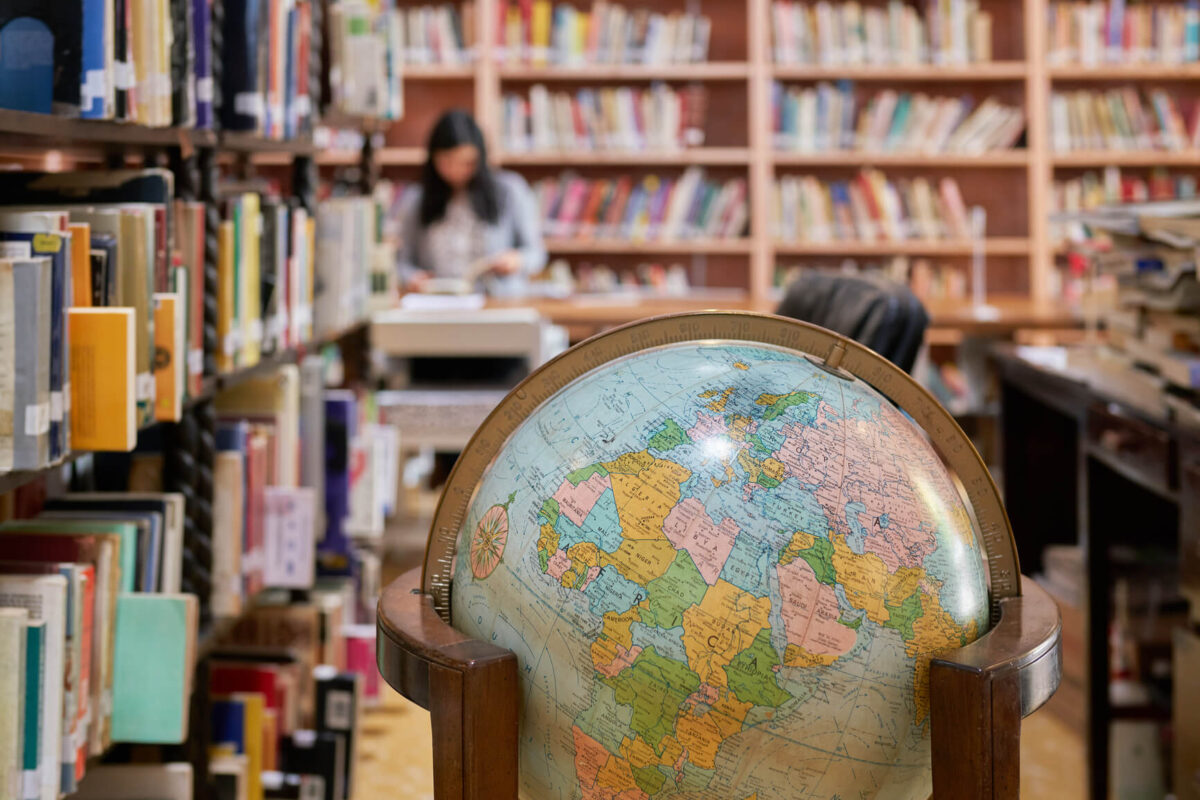 Making digital resource access safer and easier
Clever makes it easier for schools to manage user permissions to digital resources while also providing robust security measures to protect user data.
Personalized portals
When users log in with their school-issued credentials, they are connected to all the educational applications and resources they need in one place. Each portal is customized to display specific applications or resources based on the user's role.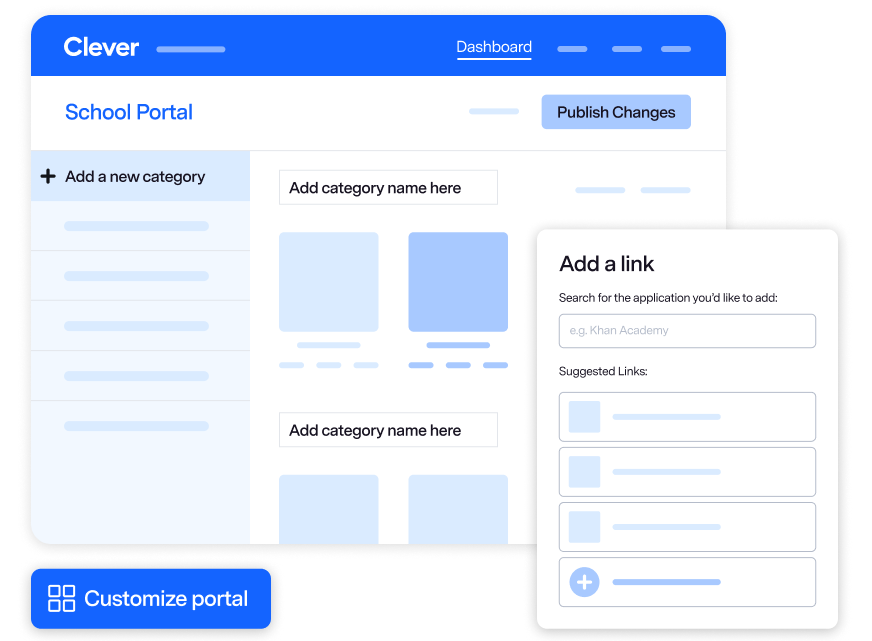 Comprehensive security support
Clever's tech coaches have exclusive experience helping school-level administrators control their school's portals with identity management.
Analytical insights
Analyze login frequency and engagement—down to the individual school or student—all from one portal. See active minutes per student across thousands of edtech resources, even if those resources are not set up by the school.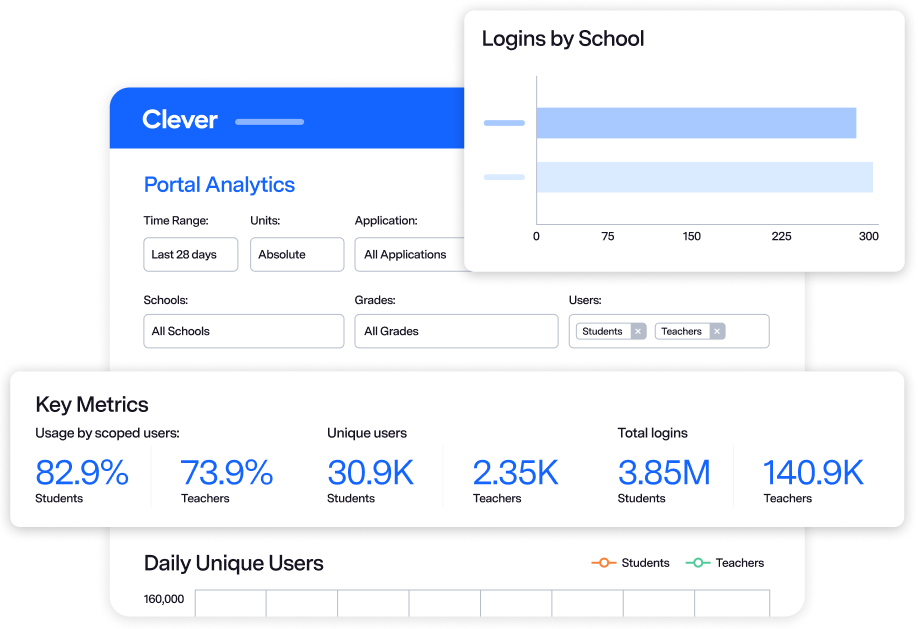 75%
US K-12 schools use Clever
97 out of 100
of the largest US school districts trust Clever
895
leading applications partner with Clever
DISTRICTS
With rostering, Virginia district boosts security for 90,000 students
By standardizing account creation with Clever rostering, this large school district benefits from more secure logins.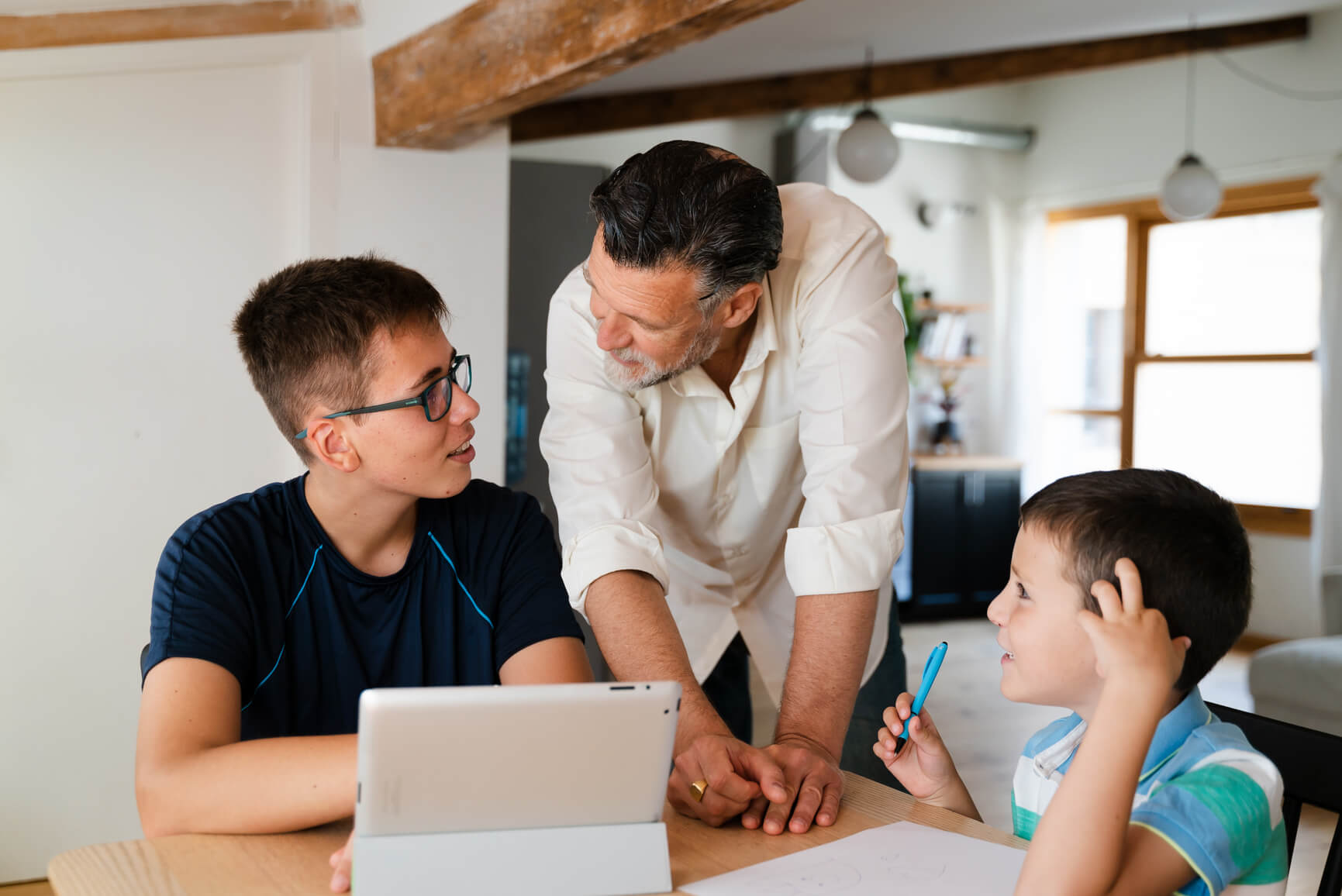 FAQ
What does SSO mean in the context of schools?
SSO stands for "Single Sign-On." In the context of schools, this means that teachers, students and administrative staff can access multiple learning or district/school applications with one set of login credentials.
What is an example of an SSO?
When a student logs into Clever using their own set of school-issued credentials, they gain access to all the applications and resources they need without having to log in to each one individually.