The quickest way to drive application discovery
A safe, simple way used by teachers each month to search for new apps by subject or grade level, and instantly create rostered accounts for their classes.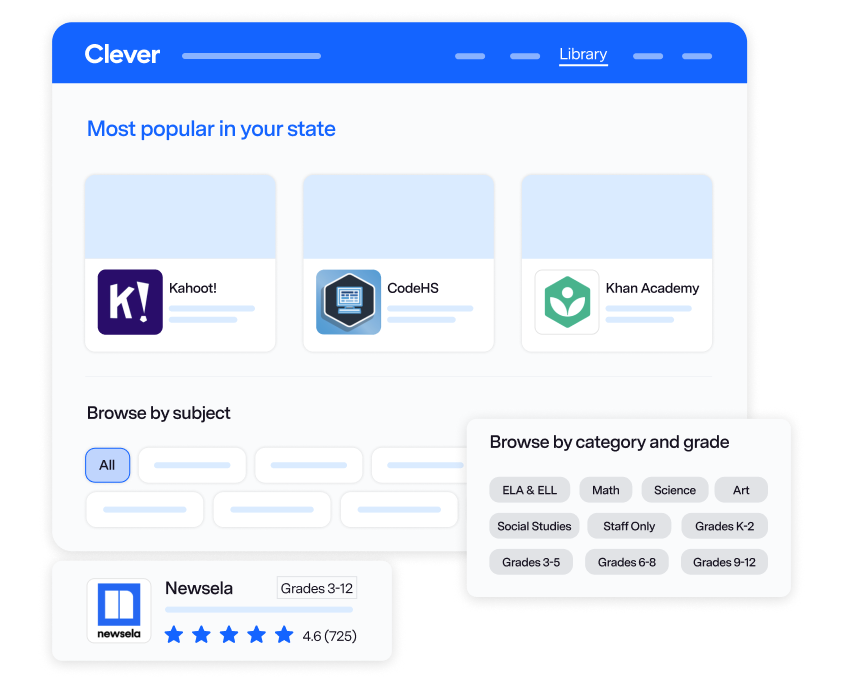 Safely allow teachers to try your applications

Conveniently available in teacher portals

Accounts are created in seconds

Free integration for application partners
Key features for Clever Library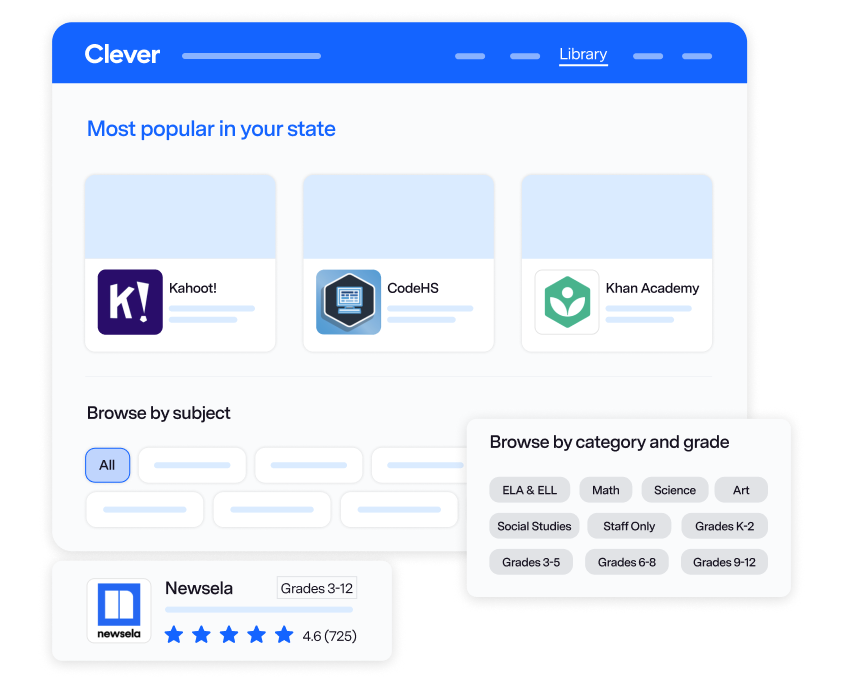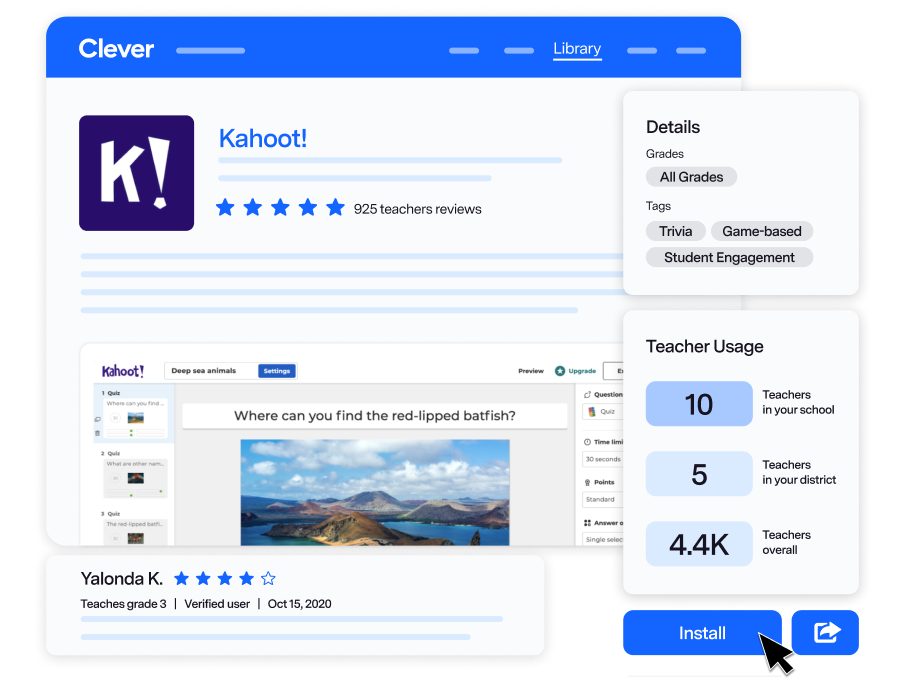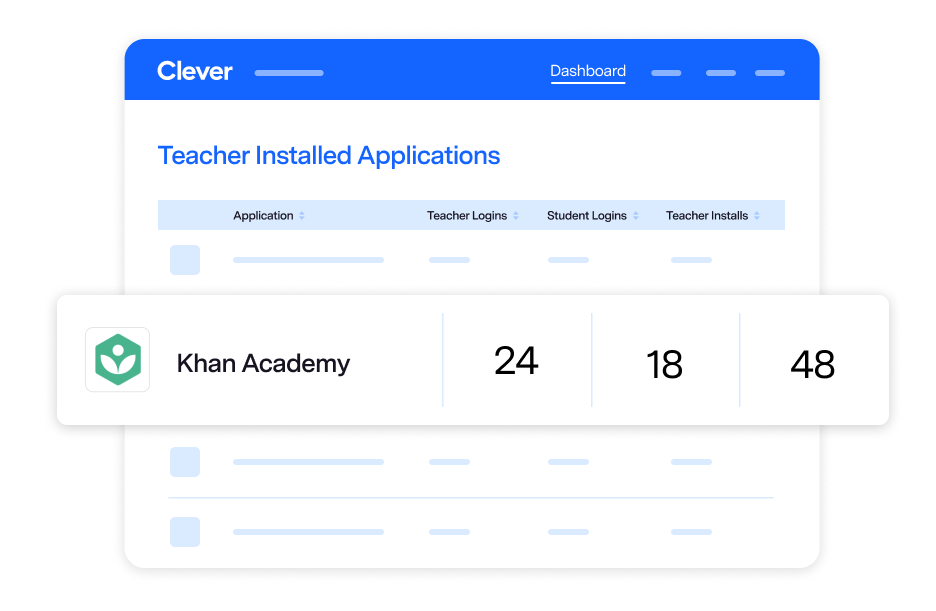 Simple application discovery
Clever Library is a catalog of free or freemium versions of applications for teachers to try for their classrooms. It's found in the same portal educators use every day. Teachers can browse for specific resources by subject or grade level and read reviews from hundreds of other teachers who recommend your application..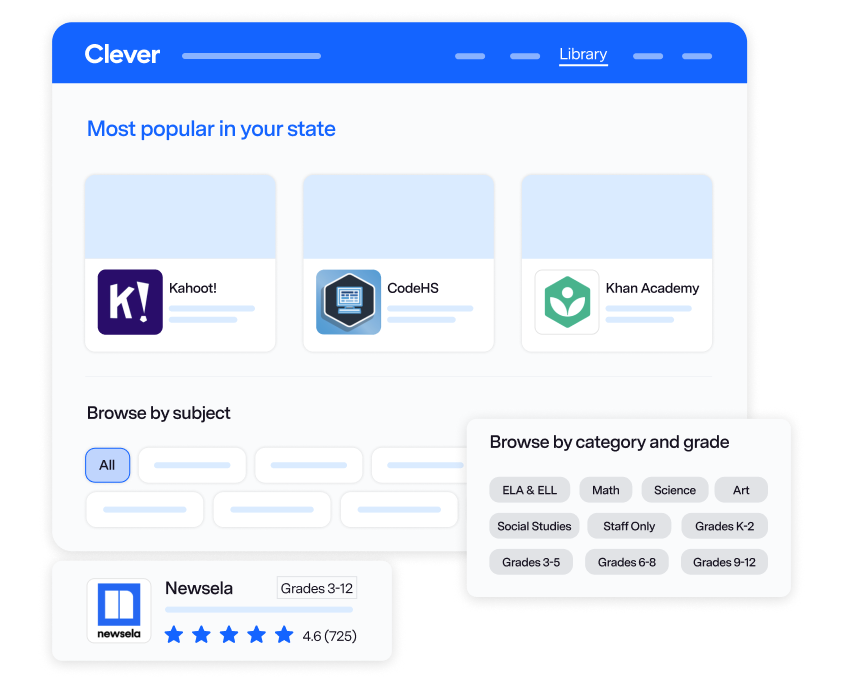 Instant account set up
Teachers can create free or trial accounts for their entire class at the click of a button so they can use your application right when they need it. No file uploads or manual data entry.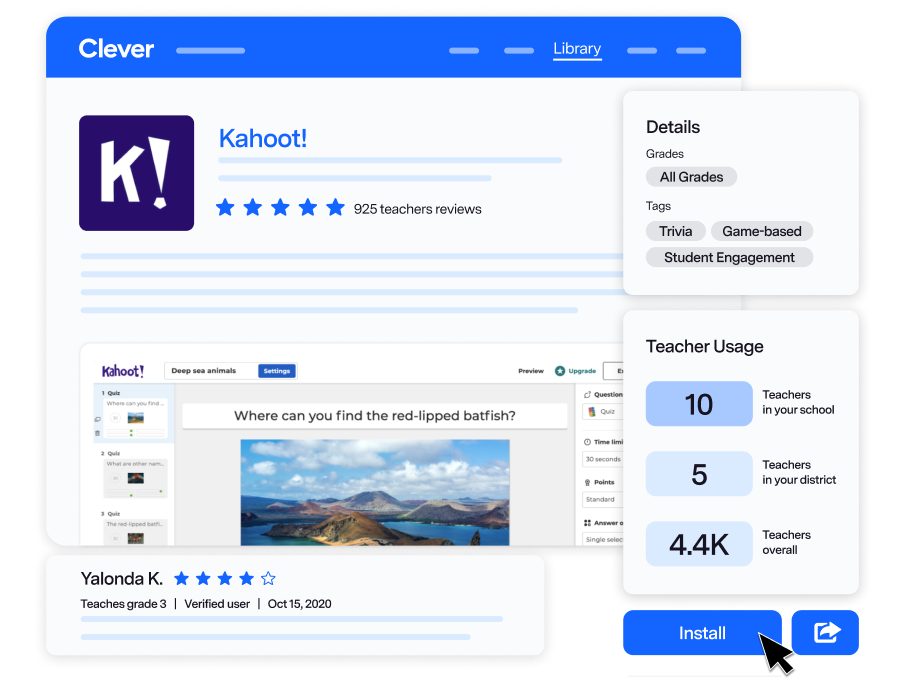 Pathway to purchase
Teachers can request licenses for specific applications, and district administrators can oversee the most-used teacher-adopted applications to identify which they should be purchasing.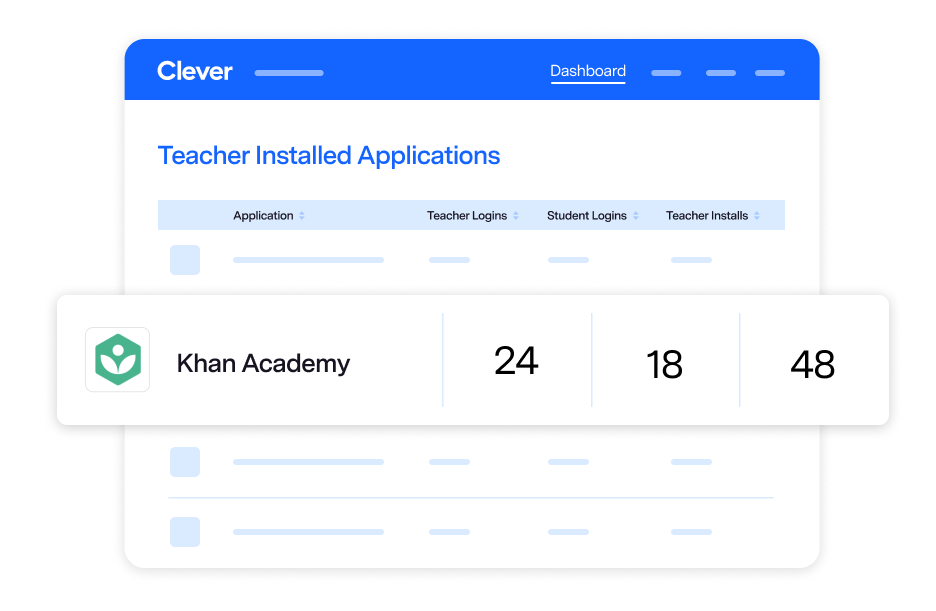 Our teachers enjoy the fact that they can find other resources they want to use in the Clever Library. We always review and submit and tell them to "Go for it!" because if it adds to their classroom, we can easily support that. The quick changeover is easy, and adding different programs in and out of Clever is easy.