One integration that works everywhere
Faster rollouts result in great user experiences, increased usage and reduced support overhead with Clever Rostering.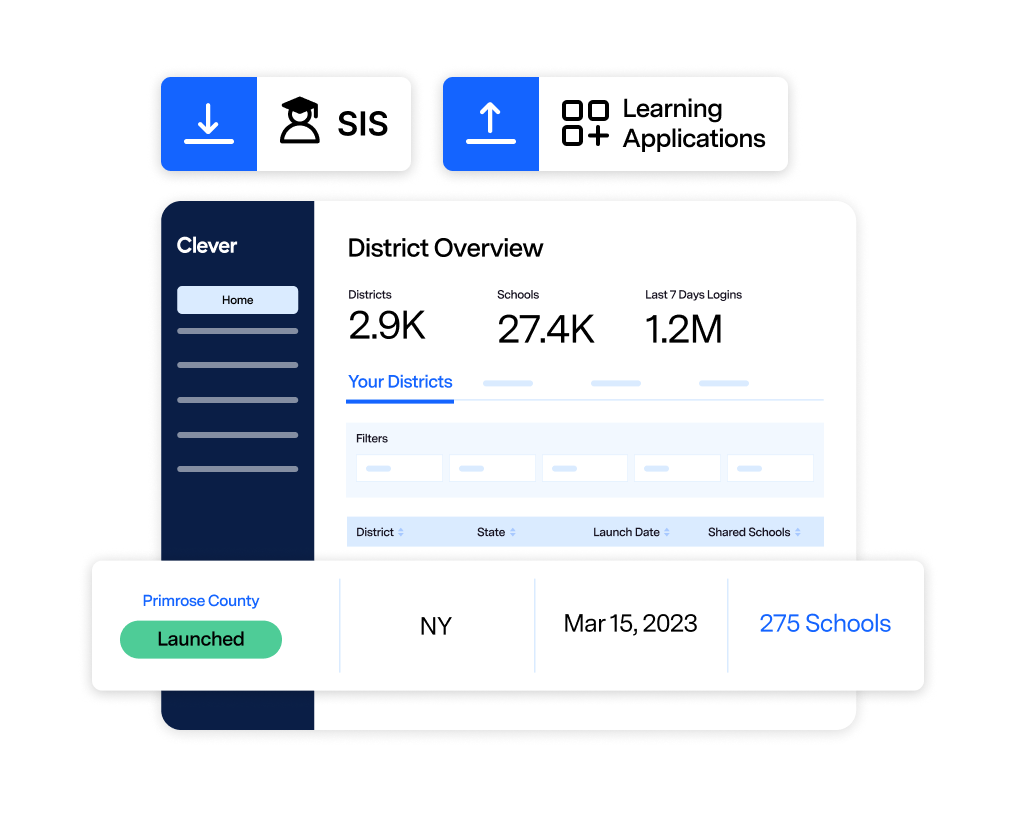 Secure, automated rostering
Seamless implementations and easy, secure access for K-12 students anywhere.

Reliable data you can count on
Built-in security trusted by districts

Smoother, faster rollouts
Best-in-class rostering drives great user experiences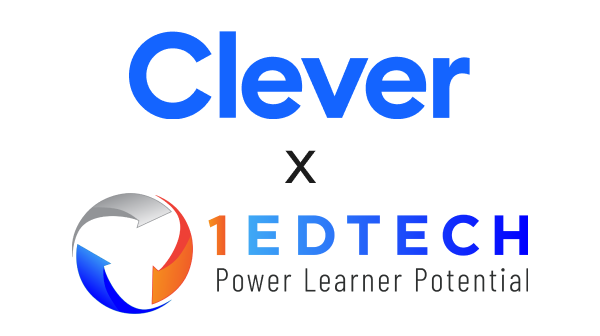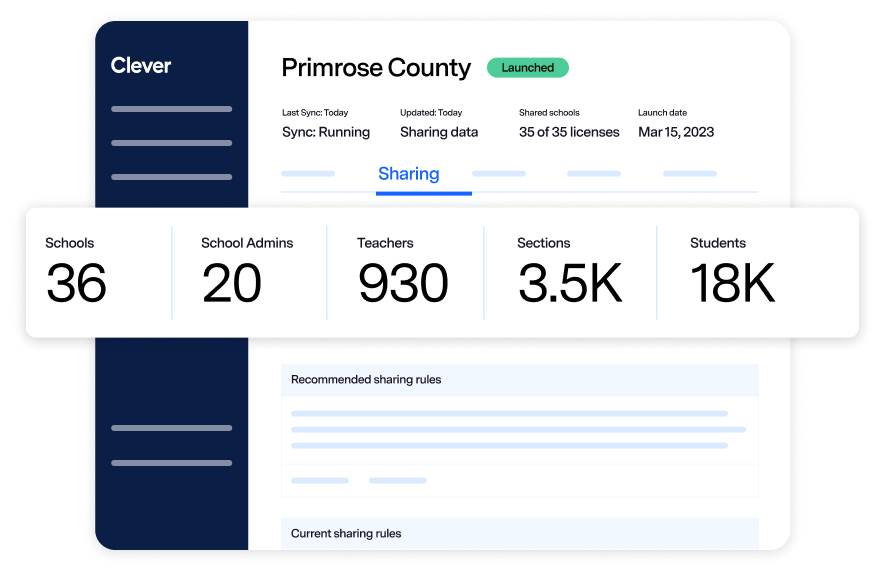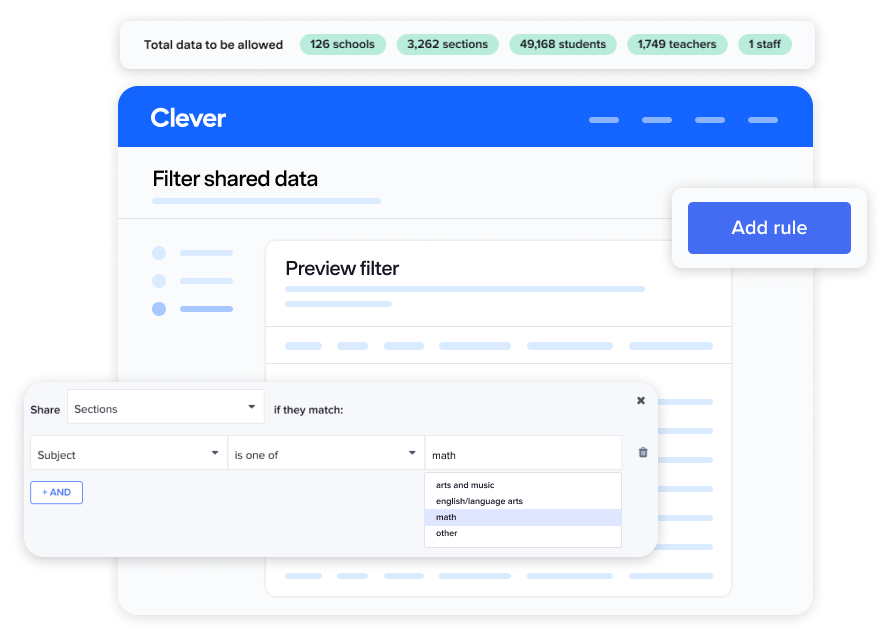 One integration that works everywhere
Clever works with all SISs and supports open standards, including the latest version of 1Edtech OneRoster®, so your application can work everywhere with one integration.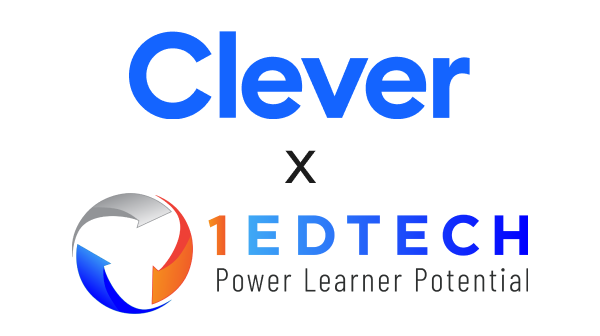 Cleaner, accurate data
Clever normalizes and cleanses district SIS data, and maps and matches IDs even when districts change sync methods. This means 61% connections are launched on the same day they were requested, and reduces support overhead for your team.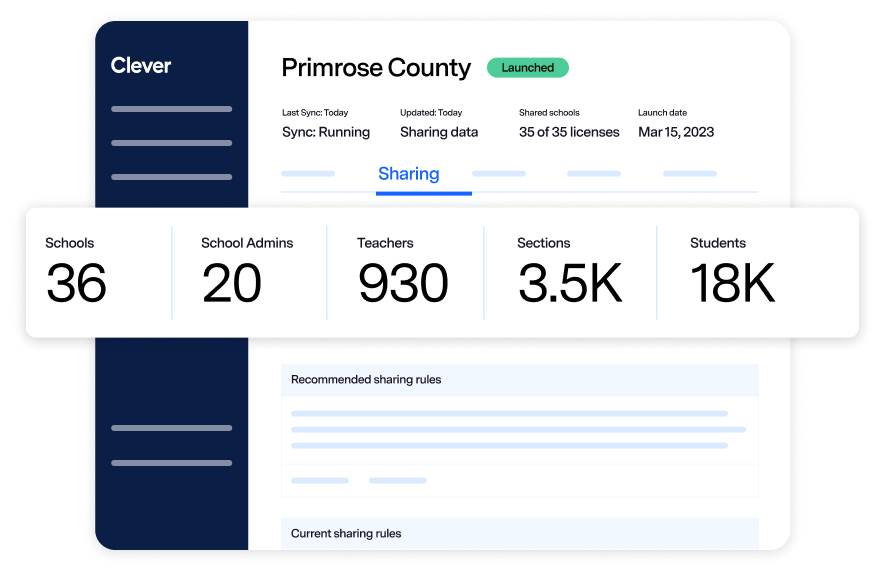 Secure, granular sharing controls
Data minimization practices mean districts stay in control, and you get just the data you need with granular sharing permissions, recommended sharing rules, custom filters by school, and sync hold thresholds for major data changes. No data jumbling required.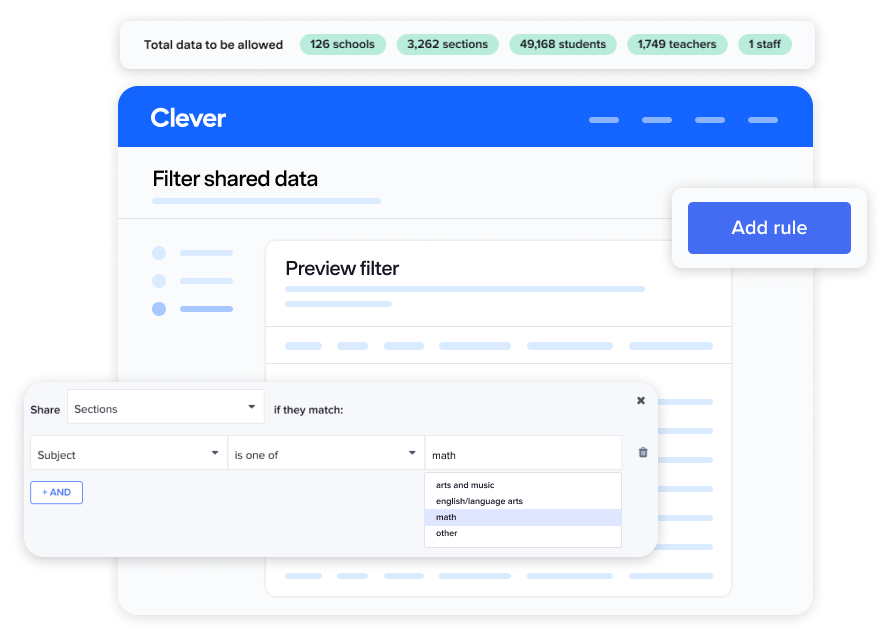 With Clever, we're better able to quickly expand connections to EVERFI from just one school to the entire district and ensure our program is equitable to access.