Your plan to power digital learning
Unlimited applications. One Connection. Zero cost
Platform Usage
Admin Permissions by Role
School-level Permissions by Role
Synced School Staff Users
Platform Features
Secure Sync
Automated class rostering
Student and teacher profiles
Granular data-sharing controls
1EdTech OneRoster® support
Supported SIS providers
Ascender

Illuminate

SchoolInsight

ADAM

Aspen

Beehively

Chalkable iNOW (formerly STI)

Classe365

Educate

Edupoint Synergy

eSchoolData

FACTS SIS

Focus SIS

Genius SIS

go.edustar

Harmony

iPASS

JMC

JCampus

Jupiter iO

Lumen AXSIS

MiDataHub

MiStar

MMS

OnCourse Systems for Education

ProgressBook (formally DASL for Ohio)

Q

RDS

Realtime Inc.

Rediker

FACTS SIS – RenWeb

SAM Spectra

SchoolBrains

SchoolSpeak

School Pathways

School Time

Sycamore

TEAMS

TxEIS

Tyler Schoolmaster

Tyler v9

Tyler v10
SFTP sync (all other SISs)
Single Sign-on (SSO)
Clever SSO certified applications
Supported Identity Providers (IDPs)
LMS-compatible Instant Login links
SSO-Saved Passwords for non-Clever apps
Clever Portal
District / School / Class announcements
Shareable apps, links and PDFs
Login & troubleshooting tools
Clever Badges
Badge into Windows devices
Clever Analytics
Class Analytics for Teachers
Clever Library
Find and add classroom resources
Recommend and blocklist teacher resources
Clever Messages
Teacher <> student messaging
Teacher <> parent messaging
Security
All data encrypted at rest and in-transit
PII Protected through minimum data sharing
Built-in MFA for Clever Admins
Disallow unsafe passwords
Compliant with data safety standards
Best-in-class Support
Available Monday – Friday, 7AM – 8PM ET
Training and Professional Development
Partner Events and Webinars
Trust and Privacy
Comprehensive security program
Federal and State compliance
Solutions for schools with advanced needs
FAQ
Why is Clever free for schools?
At Clever, we believe that easy implementation and secure access to the edtech that schools have purchased should be standard. We're grateful that over 895 partners now work with us to provide secure, automated rostering for their applications.
And best of all, our commitment to data privacy is perfectly clear: Clever never sells or rents student data or permits advertising on its platform.
How do I get started?
You can sign up for Clever by registering your organization by heading to our school sign up page and tell us about your school and your specific needs.
What happens when I sign up?
Our team will review your request, and if your school is qualified to work with Clever an Onboarding Specialist will reach out with next steps. They'll be there to guide you through the process of setting up Clever and starting to share data with applications on the Clever platform.
How does Clever protect student data?
Schools throughout the world rely on Clever to sync roster data with their applications, in part because security is a top priority. Clever keeps student information safe by ensuring:
Full control over data access rights at all times;

A robust

privacy policy

that governs our use of student data; and

Protection through a tested and secure infrastructure.
Which applications partner with Clever?
More than 700 applications partner with Clever, including leading curriculum, assessment, intervention, and classroom management software. Partners love working with Clever as their preferred rostering method thanks to our superior API, accurate data, and developer support. To see all applications that partner with Clever, visit our App Gallery.
Why do application partners pay to roster through Clever?
Application partners pay to roster their apps through Clever using Secure Sync. More than 590 application developers and curriculum publishers use Clever as their implementation platform so that their application is easy to access, secure, and reliable for every student, every time. This saves them significant time and money when onboarding new customers and rolling out implementations.
Integration with Clever SSO and Clever Library are free for application partners.
Will my software costs increase if I roster through Clever?
No, there should be no added cost. It is against our terms of service for application partners to levy fees on schools that require applications to roster through Clever.
Pricing

for Application Partners
Your plan for secure, simplified edtech rollouts
Most Popular
Secure Sync
The most comprehensive Clever solution for companies operating at scale
$19 /school / month
50 schools minimum
Billed annually
Most cost-effective
Secure Sync Enterprise
Our most cost-effective option.
$16 /school / month
500 schools minimum
Billed annually
Secure Sync
Secure Sync Enterprise
Platform Features
Platform features
Student and teacher profiles
Scales with your business
Technical Support
Unlimited consulting hours with Partner Engineering
Partner Go-to-Market
Annual district training webinar
Co-branded integration guide
Partner Support
24/7 support via Help Center
Free Clever Academy training
Dedicated email/Slack support
Back to School support planning
District Success
Rollout support with districts
1:1 support with big districts
Custom plans designed for your needs
Every business is different. If these options don't meet your needs, contact Clever to discuss custom pricing structures.
Get a custom quote
Leading applications partner with Clever

McGraw Hill

BrainPOP

Imagine Math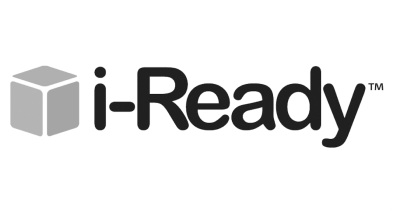 i-Ready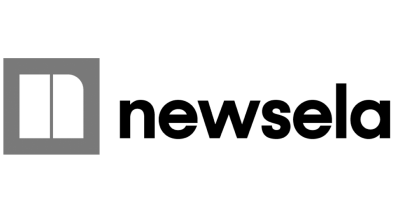 Newsela

Brain Pop

Google Classroom
Have more questions?
Every school is different. If these options don't meet your needs, contact us and we'll help you out.
Contact sales