Edtech
rollouts,

simplified

We work with our leading network of application partners to streamline edtech rollouts at scale and drive application usage with easy, secure access.
75%
US K-12 schools use Clever
10,000+
school districts globally secure learning with Clever
24 million
students login via Clever each month
The most secure way to roll out edtech
With Clever, complex integrations become great user experiences. Your application is easy to access, secure, and reliable for every student, every time. The result? Higher usage and better engagement with your application, and more time for learning in the classroom.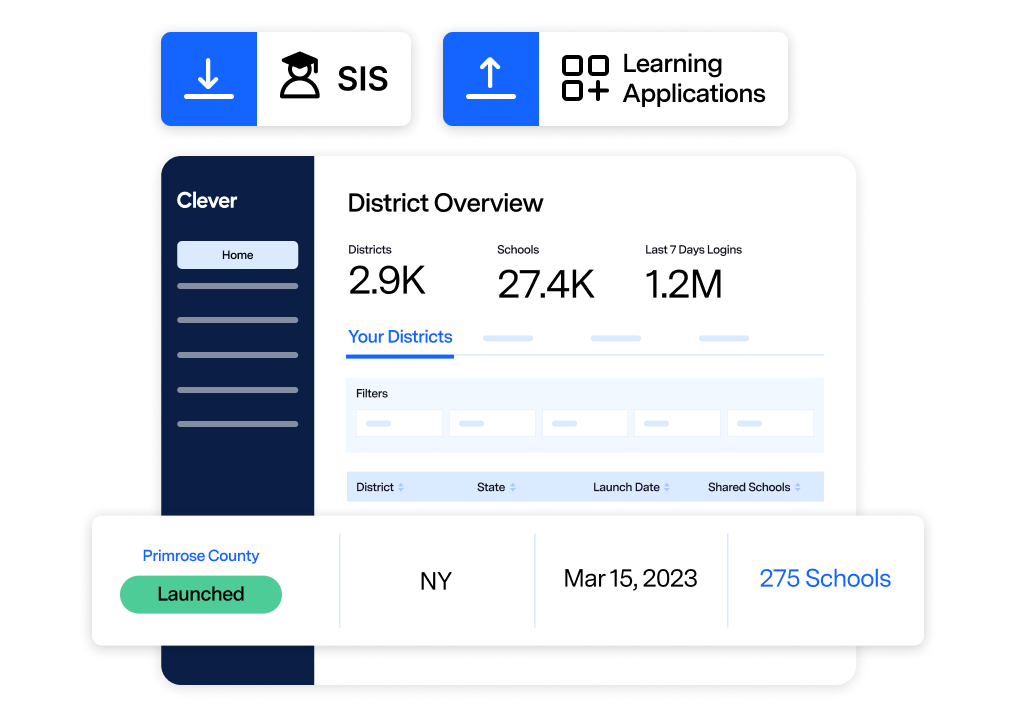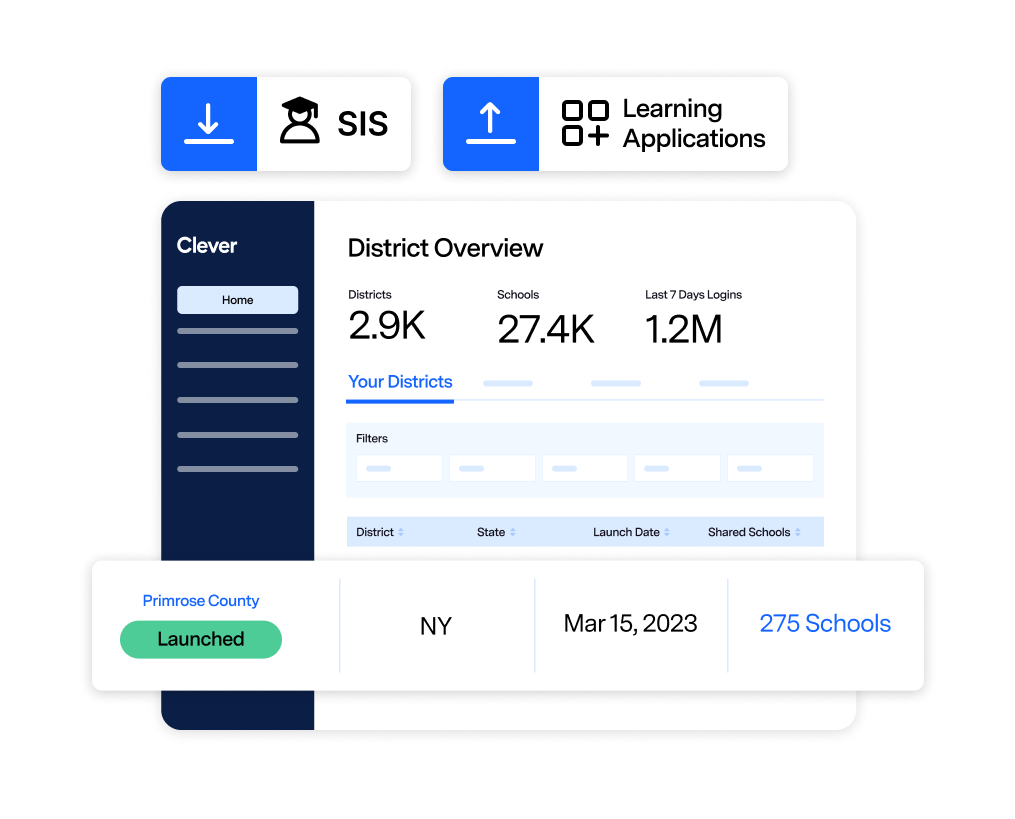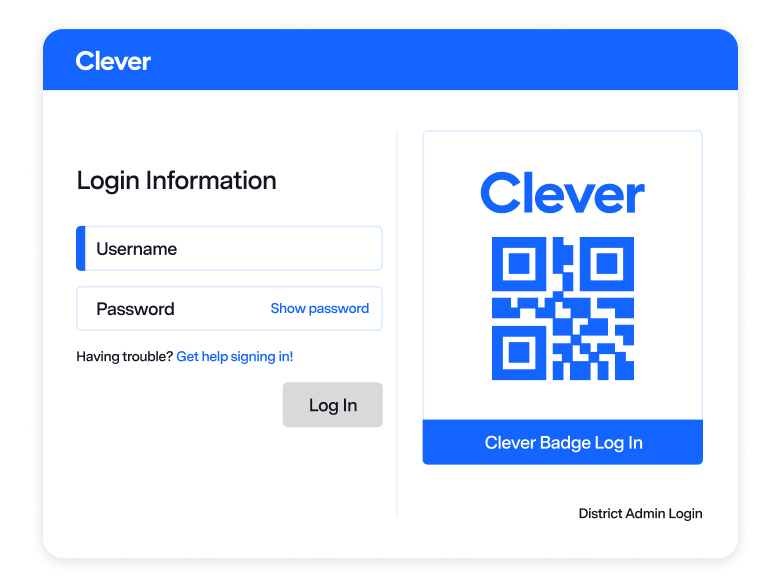 One integration that works everywhere
Clever works with all SISs and supports open standards, including the latest version of 1EdTech OneRoster® so you only need to integrate once.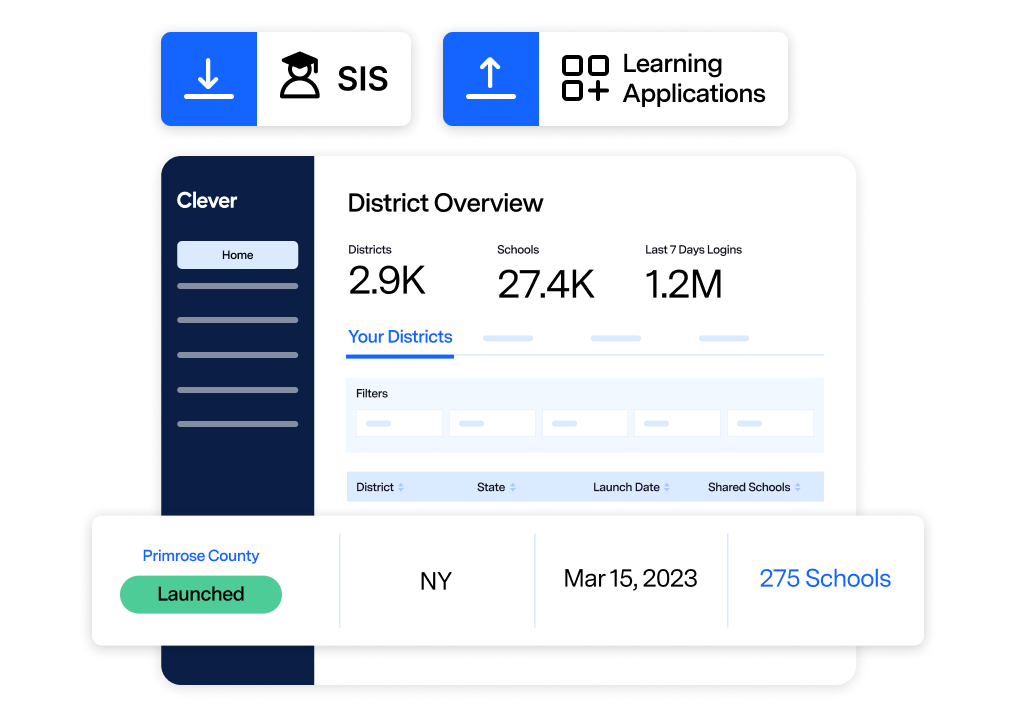 Cleaner, faster data sharing
Trusted by districts to share only the data you need with granular sharing permissions, enhanced filter controls, and recommended school sharing rules, allowing same-day rollouts in 61% of cases.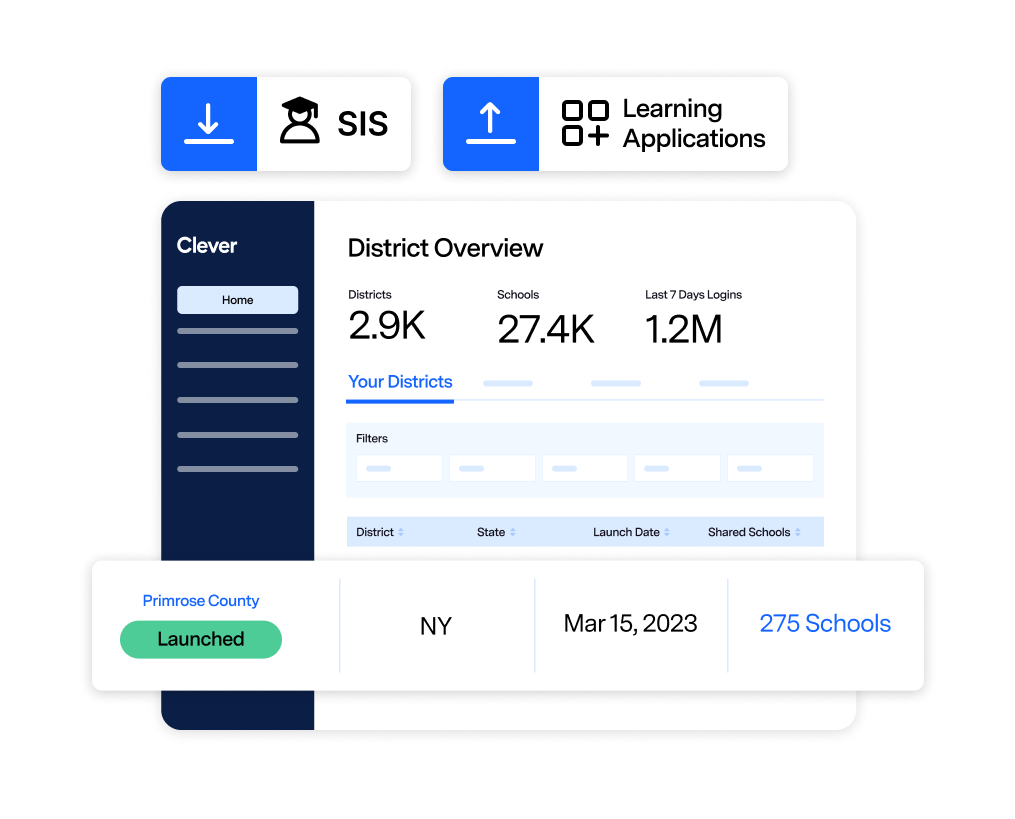 Easy access to your applications everywhere
Clever SSO and Badges help students and teachers to log in easily without the need to remember multiple passwords, whether it's in the Clever Portal or any other portal or Learning Management System.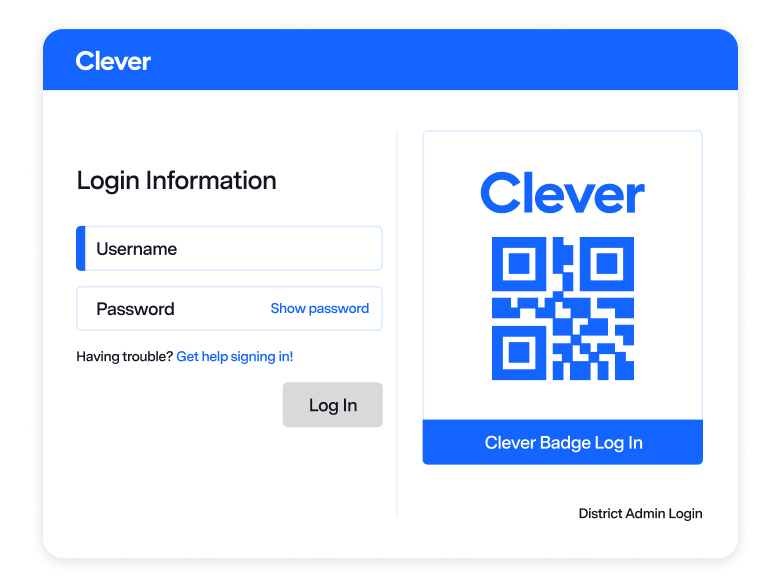 Why partner with Clever
Integrate and launch faster in schools
By integrating once with Clever, application partners can securely sync data and rollout in 95,000+ schools globally, and within 24 hours of being certified. This means your teams can focus on delivering delightful learning experiences for students, without worrying about the technical implementation.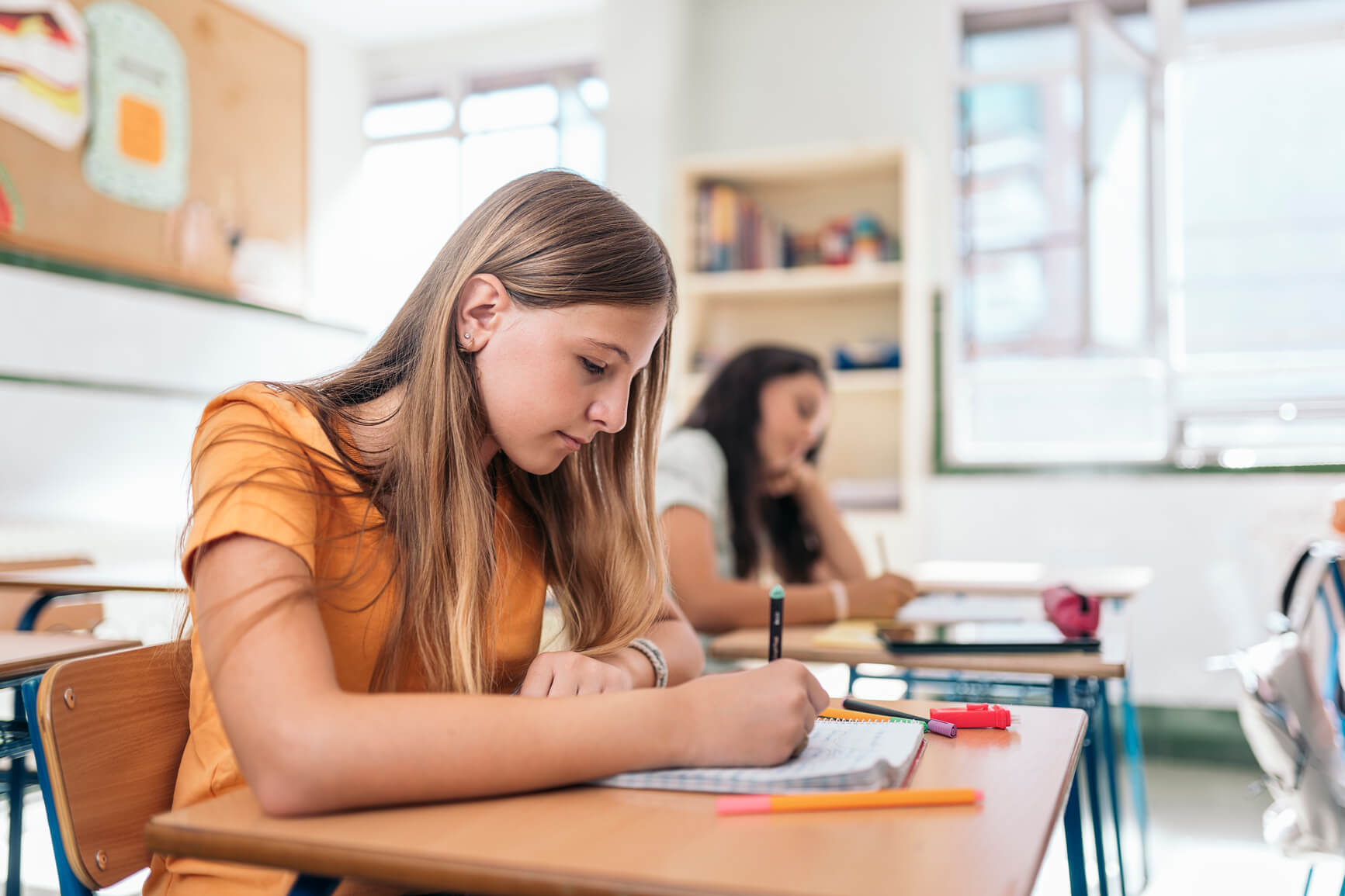 A secure and reliable platform
Clever continually invests in platform resiliency to deliver a minimum of 99.9% uptime. This, alongside our security practices and commitment to best-in-class data sharing and accessibility empowers application partners to get their applications to the users who need them.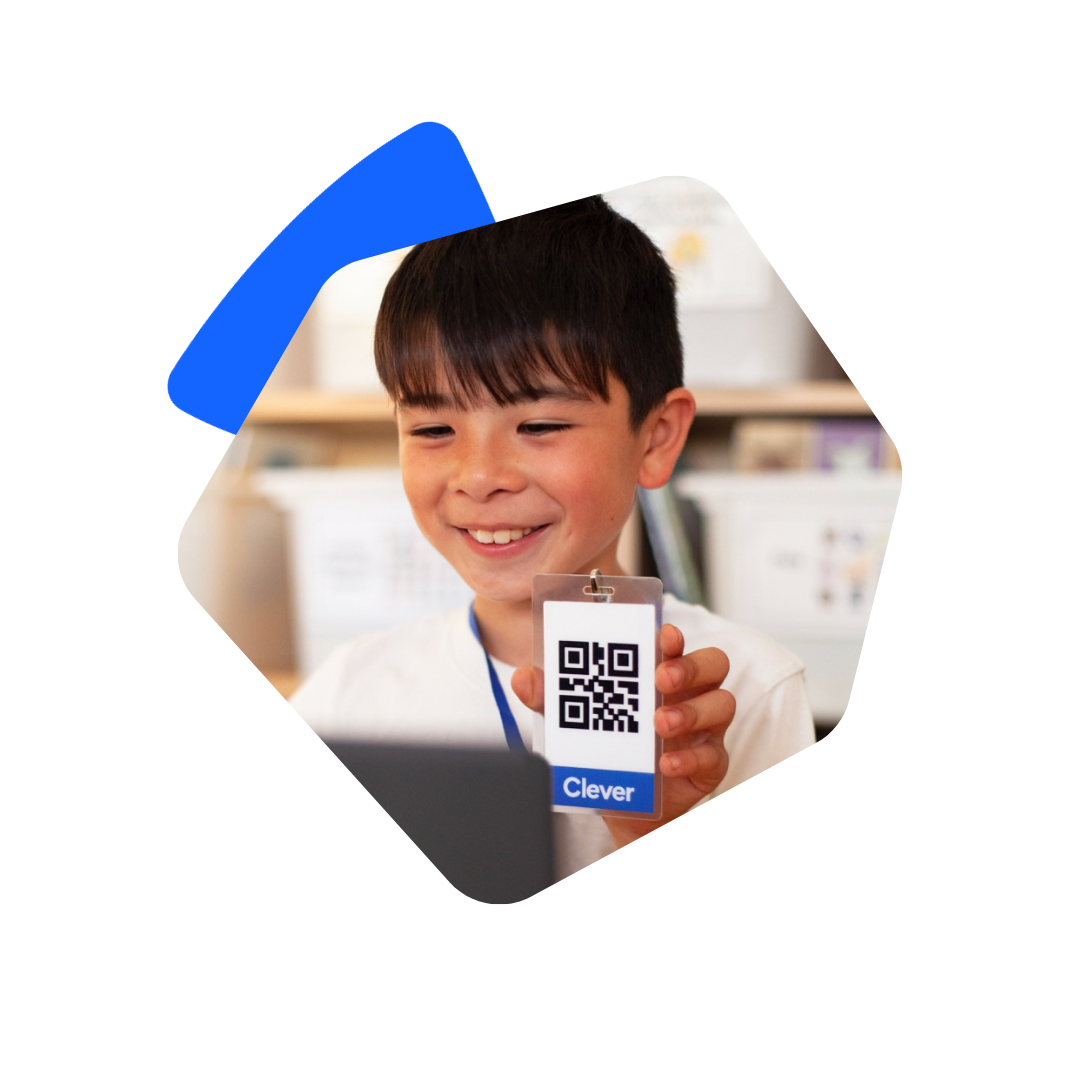 A true partner in growth
Application partners have a true partner in Clever since we act as an extension of your team, with dedicated support and success teams for you and your district customers, and robust self service troubleshooting and education tools proven to reduce support overhead for your team by up to 58%.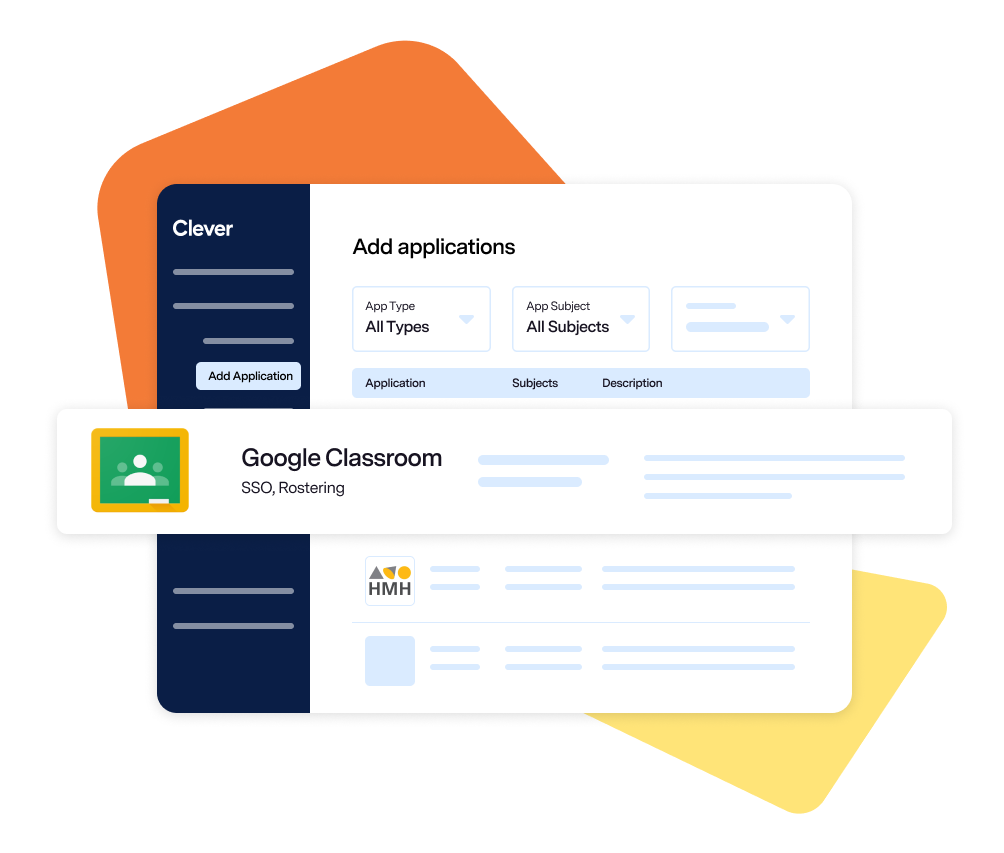 With Clever, we're better able to quickly expand connections to EVERFI from just one school to the entire district and ensure our program is equitable to access.
Our Clever partnership helps EVERFI resources reach the largest number of students and teachers. It's one of the stronger ways to grow relationships, grow usage, and grow impact?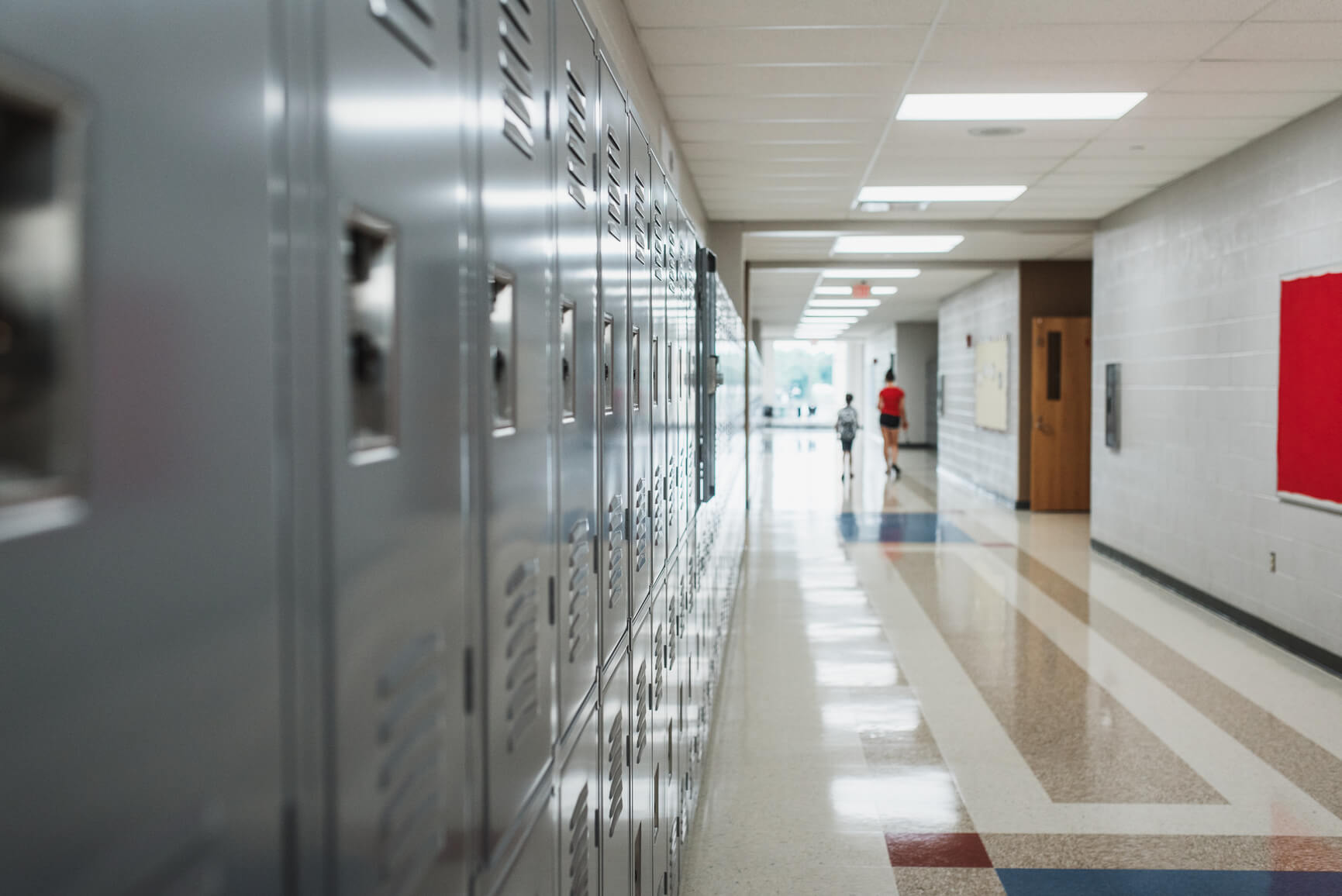 Simplify your edtech rollouts
Trust

comes first

We continually invest in people, practices, and infrastructure to safeguard staff and student data.
Trusted by districts to safeguard data
Districts maintain 100% control over their data, and our data minimization features send only the data needed, no data masking needed. Clever is compliant with FERPA and a COPPA, and state privacy laws. And Clever is a signatory of the Student Data Privacy Pledge.
Read More
Chosen by leading education companies
Over 850 leading application developers and curriculum publishers partner with Clever to simplify their rollouts both in the US and internationally.






Join the Clever partner network
Join the 895+ Clever partners streamlining rollouts and providing simple, secure, and trusted access to their learning tools with the most widely used implementation platform.
Get started now
Subscribe to receive news and updates from Clever.