Your portal for secure digital learning
Clever Portal gives students, teachers, and staff a single, secure login for all digital resources. With more time to teach and learn, you'll see higher engagement in the education software you've already invested in.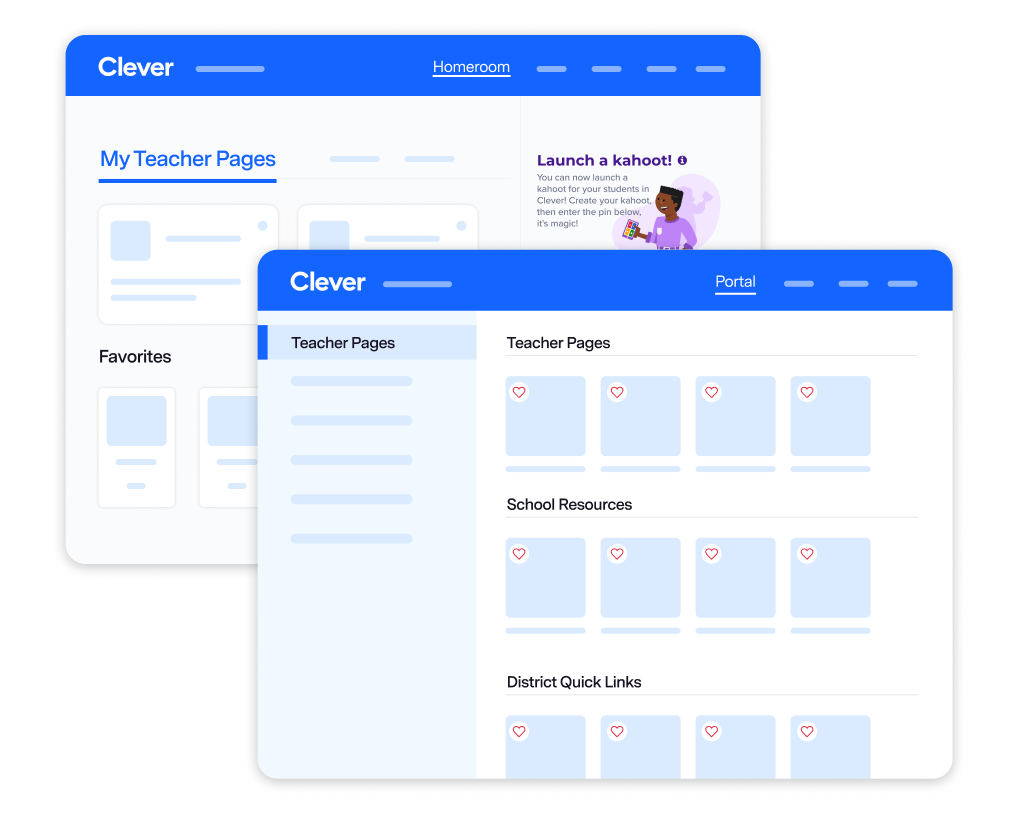 Login once, access a world of learning
A single, friendly way to get secure access to devices, applications, textbooks, or any digital resource.
Intentionally designed for teachers
Clever Portal is intuitive for teachers to navigate and purposefully designed to help them access edtech the district has invested in quickly and easily.
Works everywhere
One username and password unlocks any connected app on any device. Clever offers SSO for thousands of resources, while personalized portals show only what's relevant for each user.
Personalized, secure access
Unlike other SSO solutions, students only see what they need. Clever uses data directly from your student information system (SIS) to deliver a personalized experience for each user. Students easily find resources and immerse themselves in learning.
What you'll get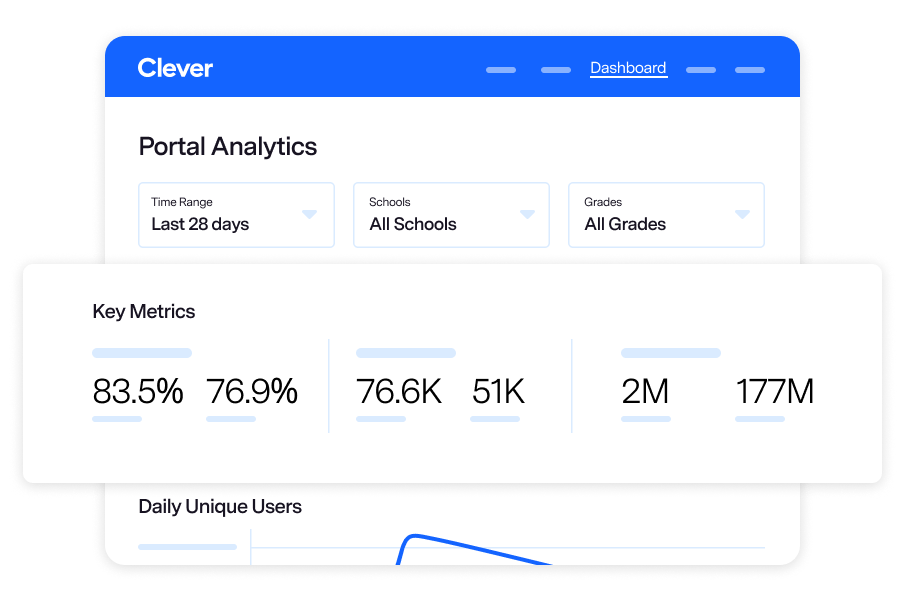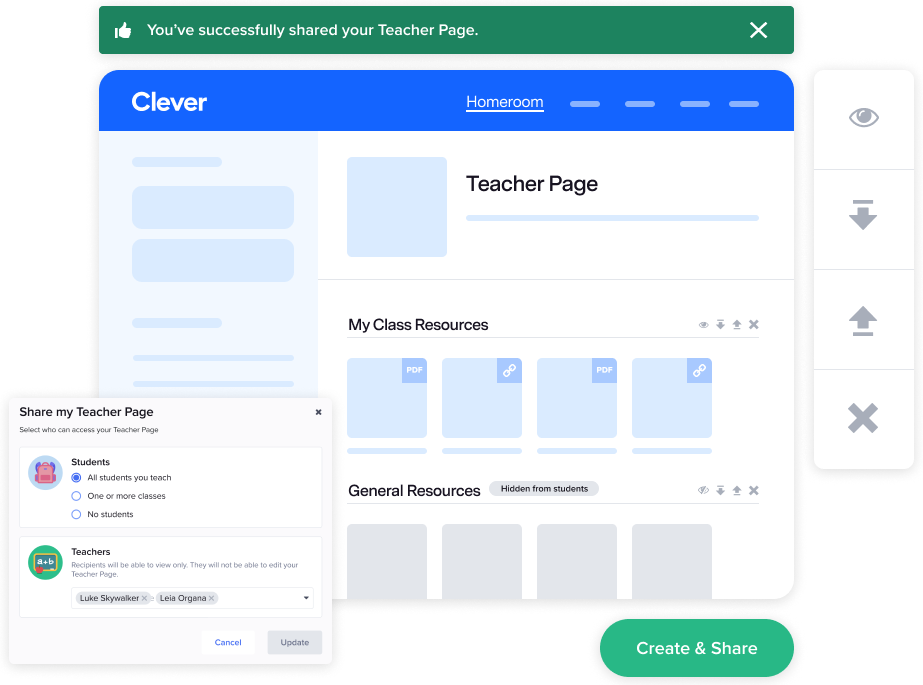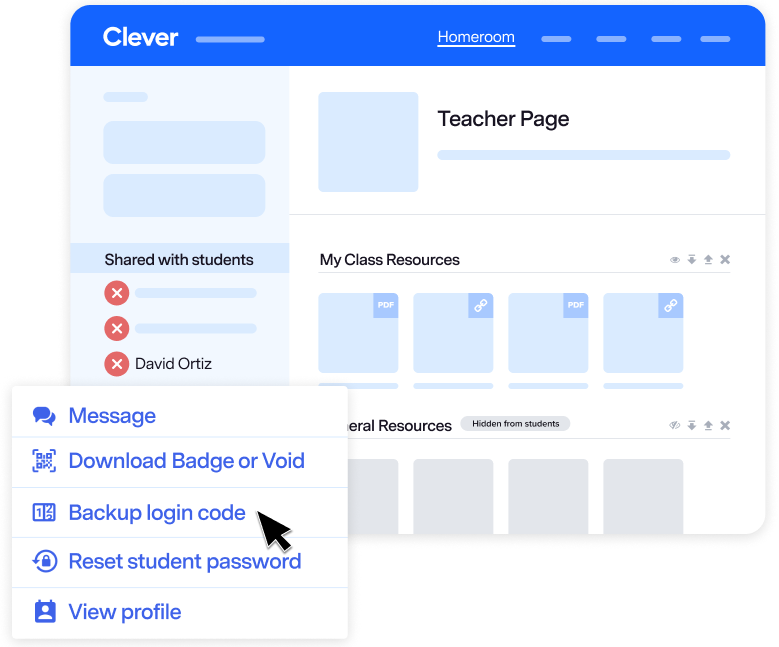 Insights into usage
Analyze login frequency and engagement—down to the individual school or student—all from one portal. See active minutes per student across thousands of edtech resources, even if those resources are not set up by the district.
Learn more about Clever Analytics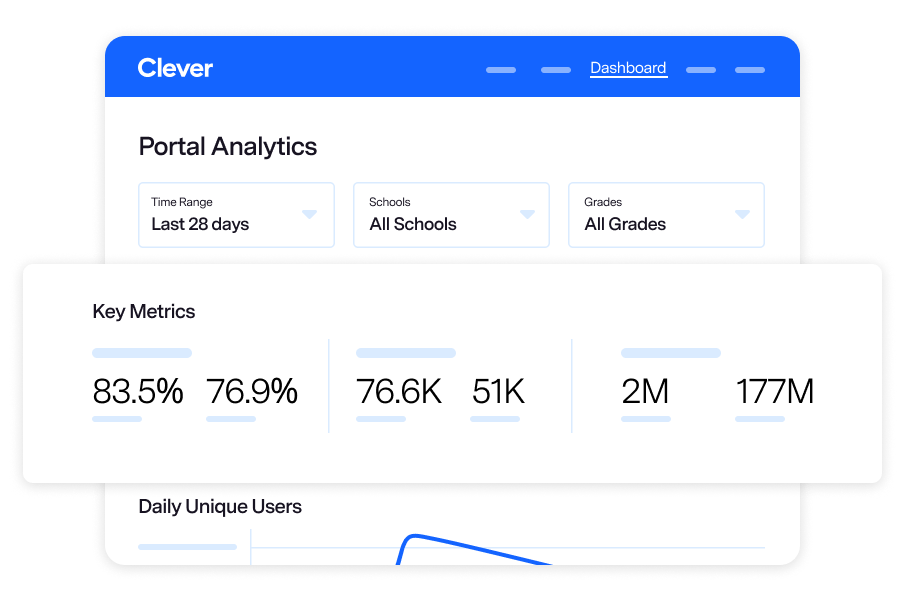 Custom and collaborative digital classrooms
With shareable Teacher Pages, teachers can personalize digital classrooms by organizing learning apps, links, and PDFs for specific classes.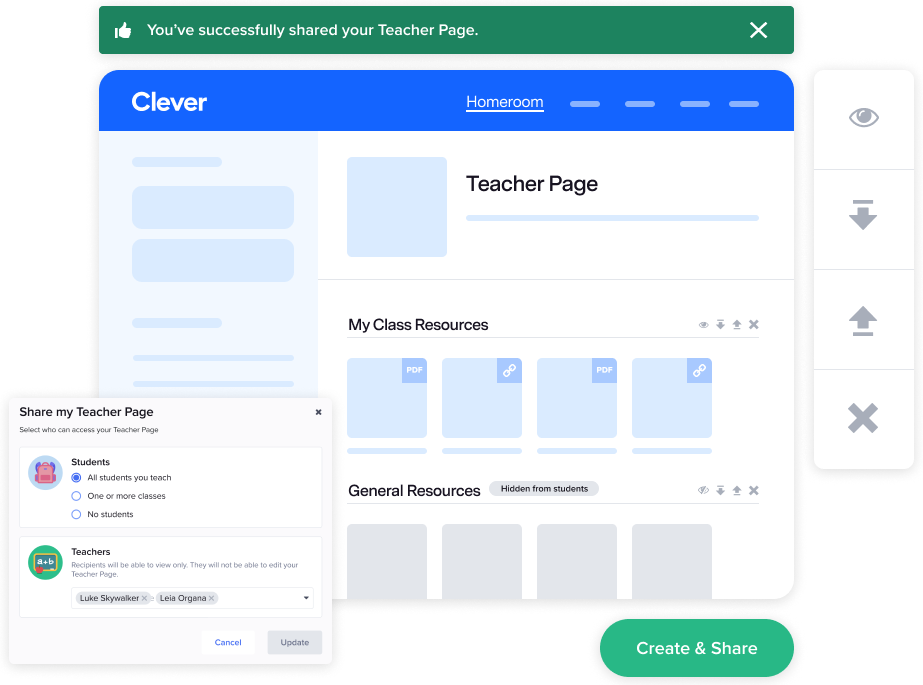 Empower teachers to troubleshoot
Get time back in your day by reducing support calls. Portal troubleshooting tools allow teachers to handle student login issues on the spot.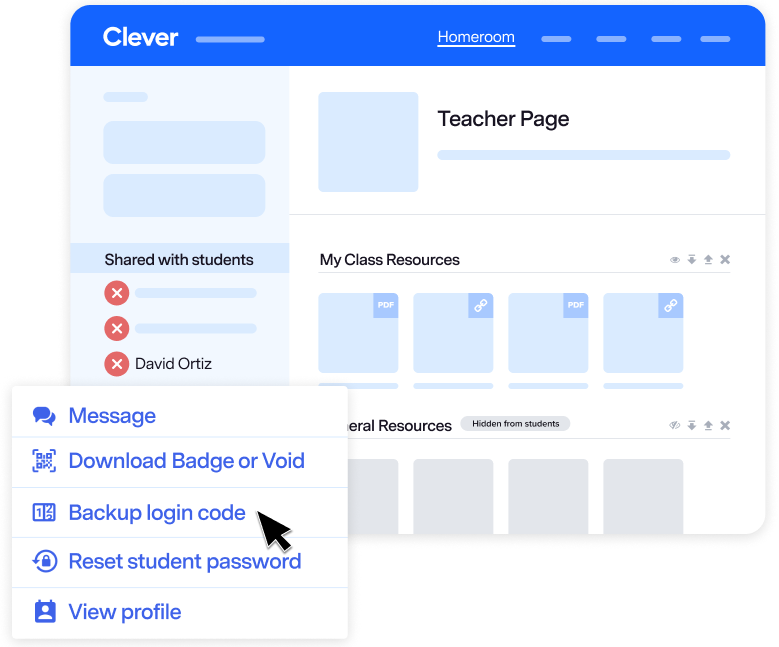 Clever is my gateway to everything I need to get to in my school building.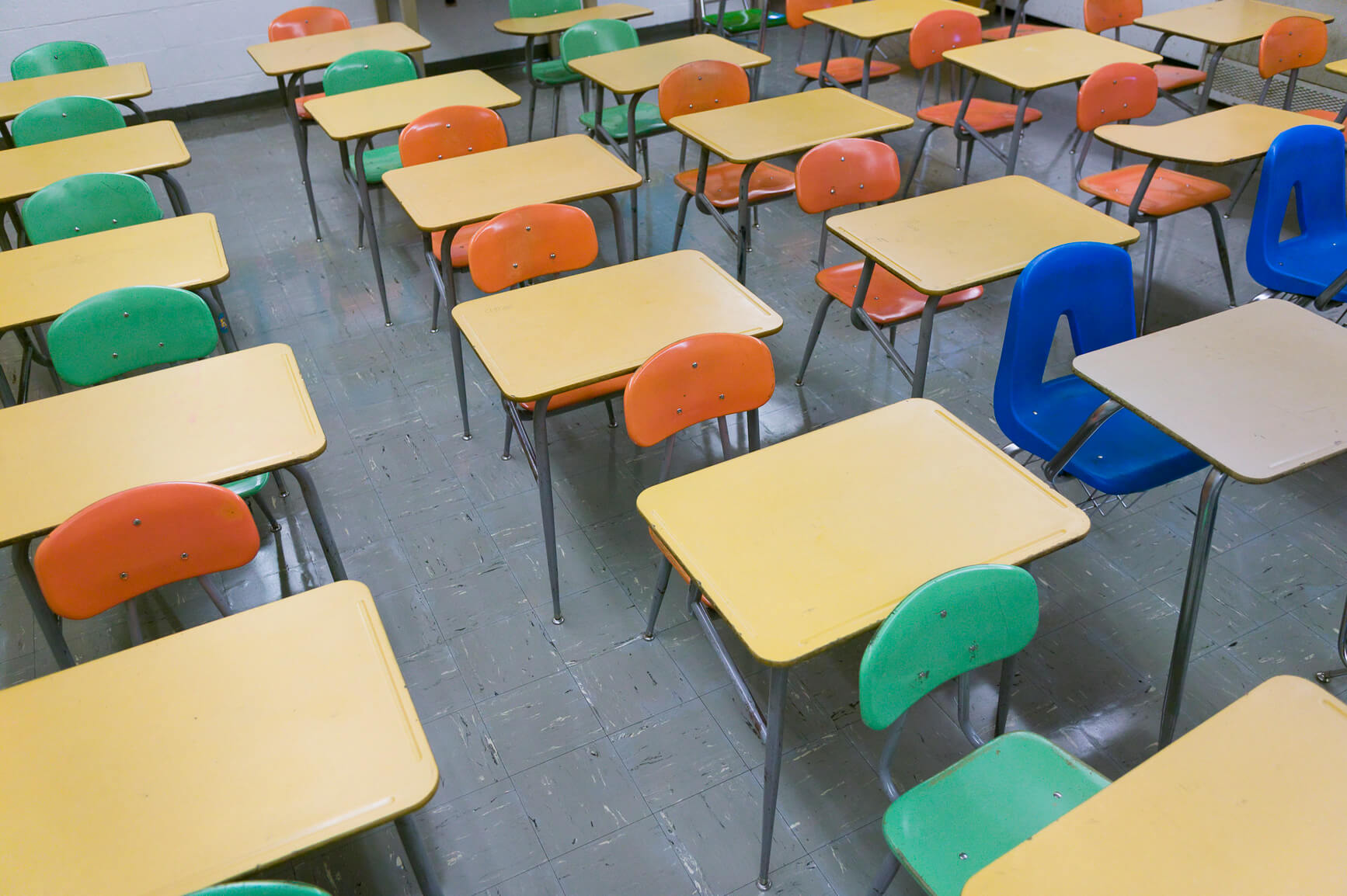 CASE STUDY
How one CA district streamlines edtech rollout, and ensures high student engagement
With Clever, Riverside saves more than just time and money. The district has more visibility on student engagement and procures data to inform smarter edtech spending.