One place for secure communication
Help teachers connect with students and parents – right in the Portal used daily.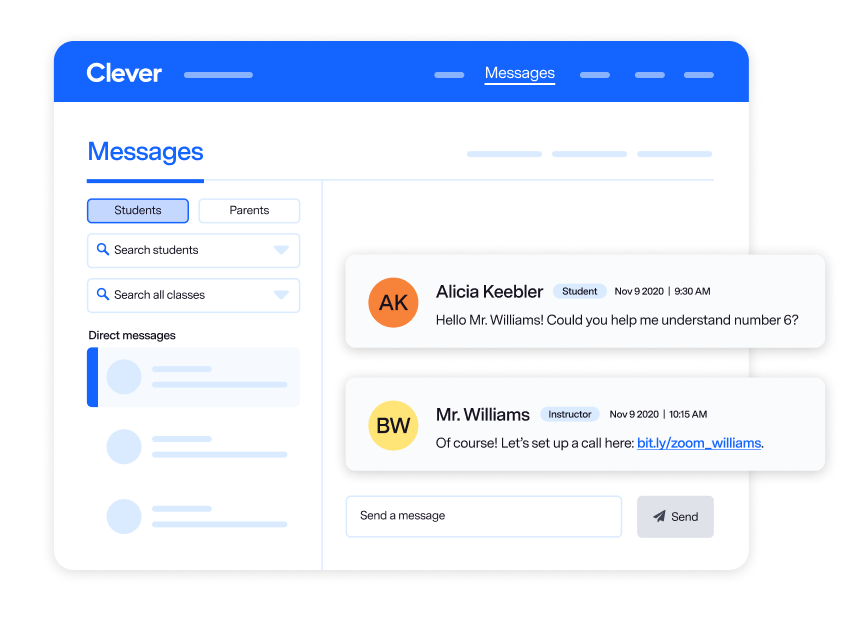 Seamless, secure messaging

Class announcements and direct messaging in one portal.

Include all families with auto translation into 70+ languages.
Certified by iKeep Safe to help schools stay COPPA and FERPA compliant
Engage students and families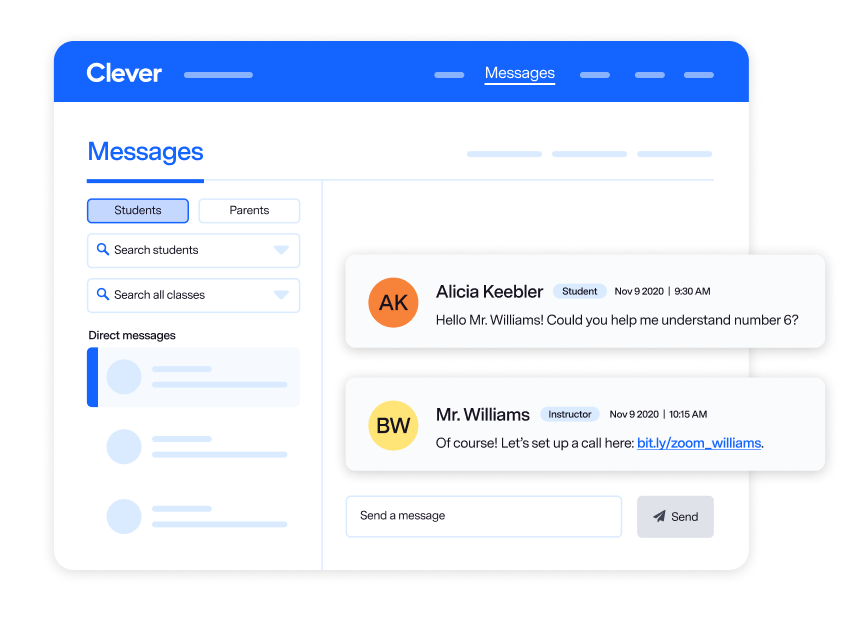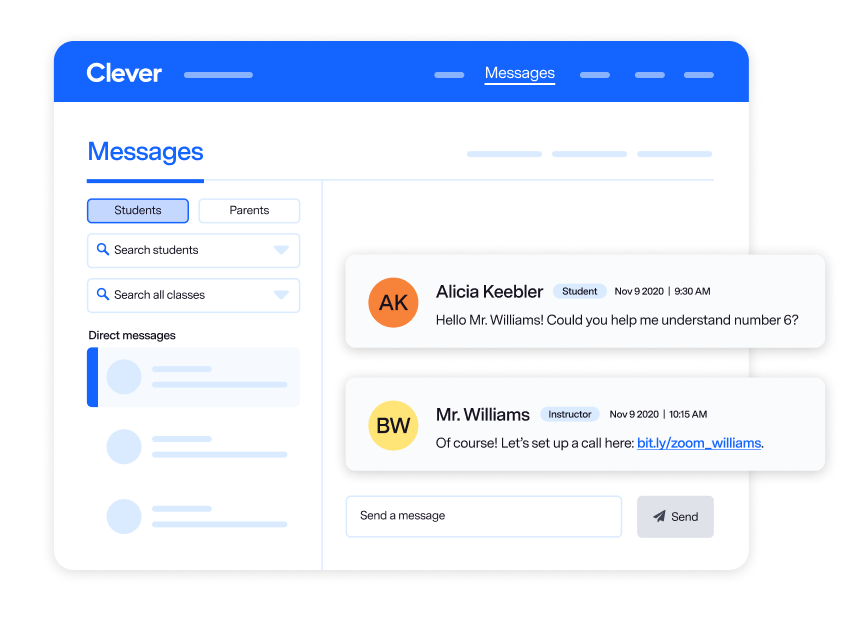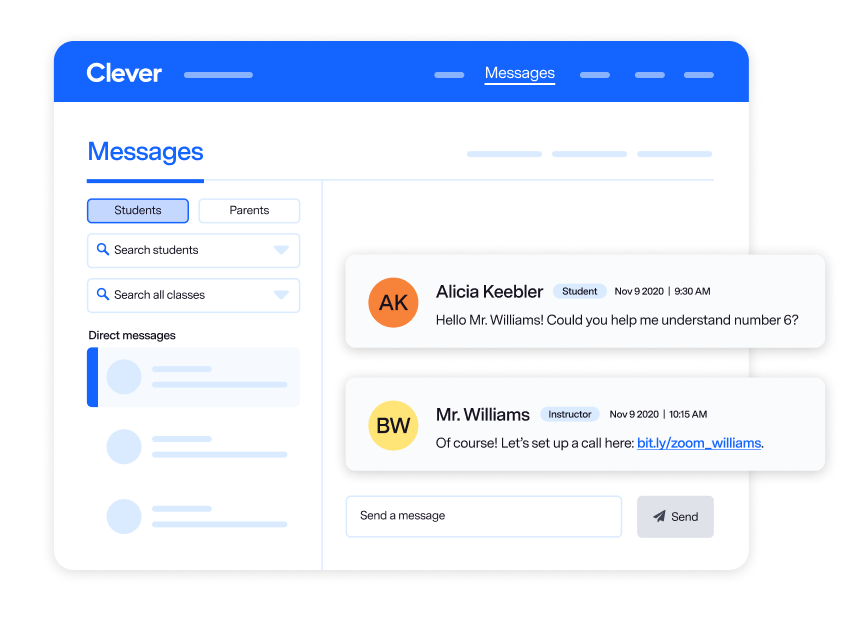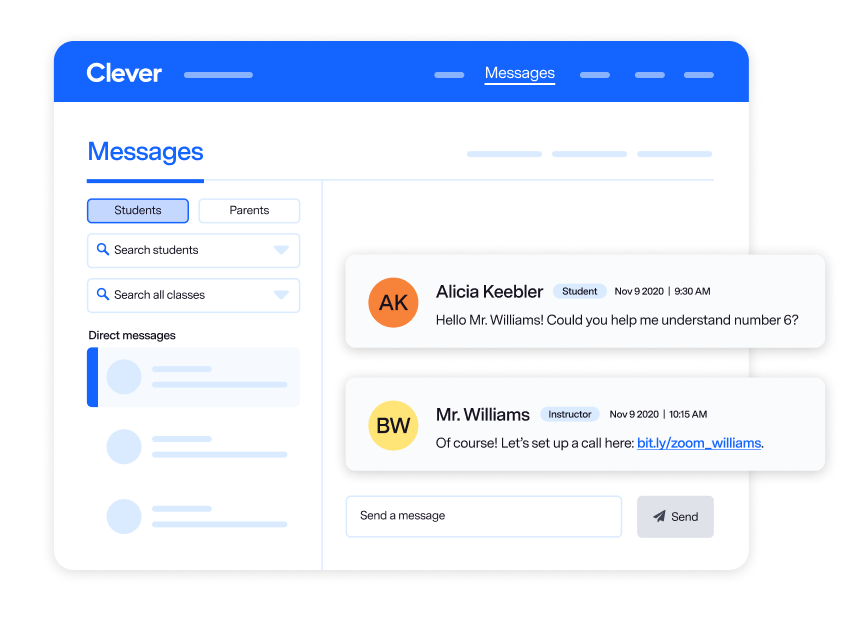 1-1 messaging
Directly message individual students to check-in, celebrate, or encourage learning.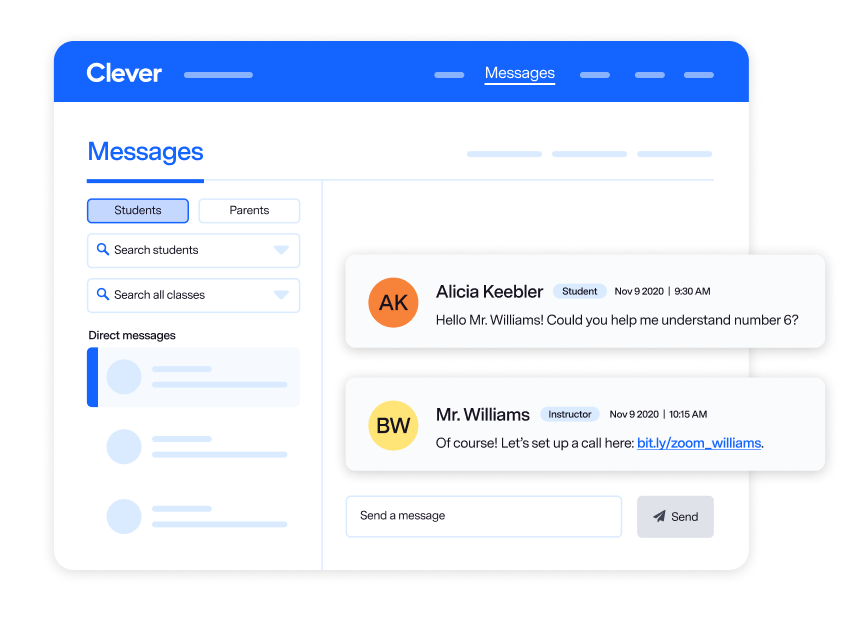 Announcements
Make whole class announcements to share homework, important school information, or other classroom news.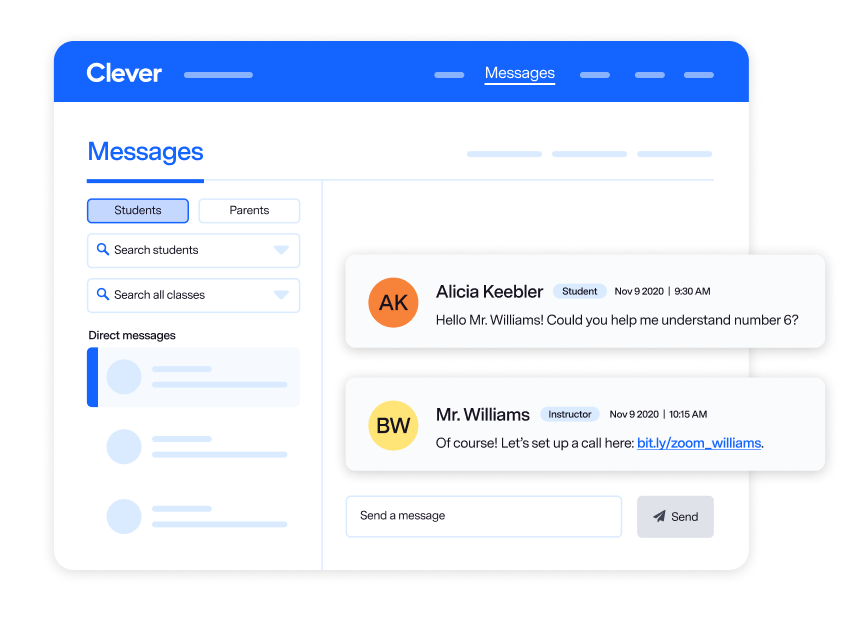 Attachments
Attach pictures or documents to messages you send to students. You can share pictures, homework assignments, or other important school forms to keep everything organized in one place.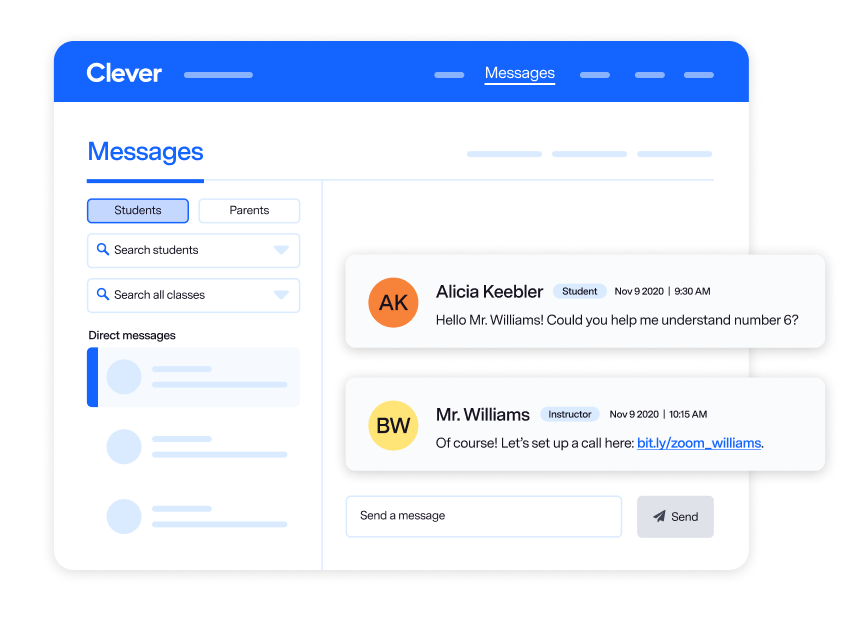 Mobile-friendly
With the Clever Parents mobile app, parents who are on-the-go can access their messages from the palm of their hand.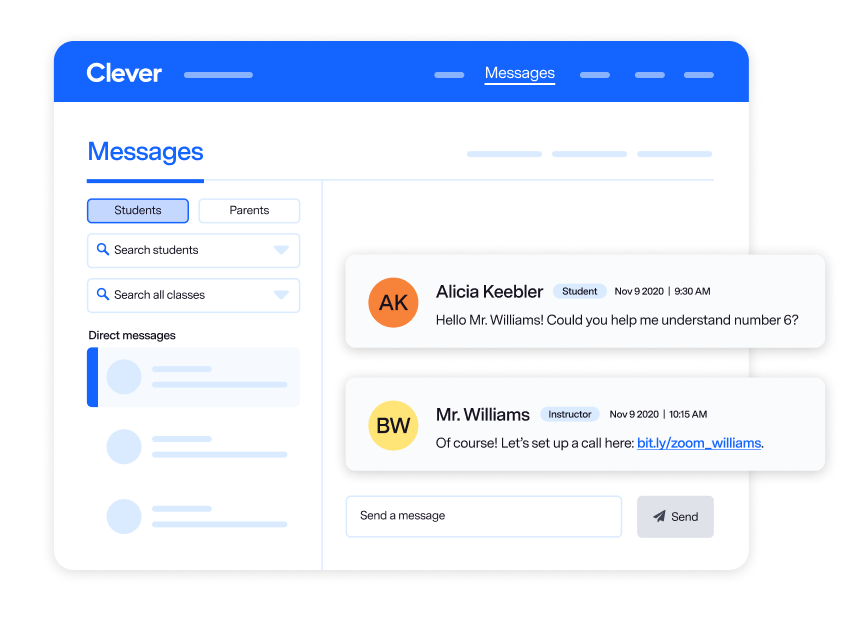 Customization, autorostering, Teacher Pages, Messaging, and more. My IT Director doesn't even want to look at programs that don't integrate with Clever anymore. Customer service is top notch as well!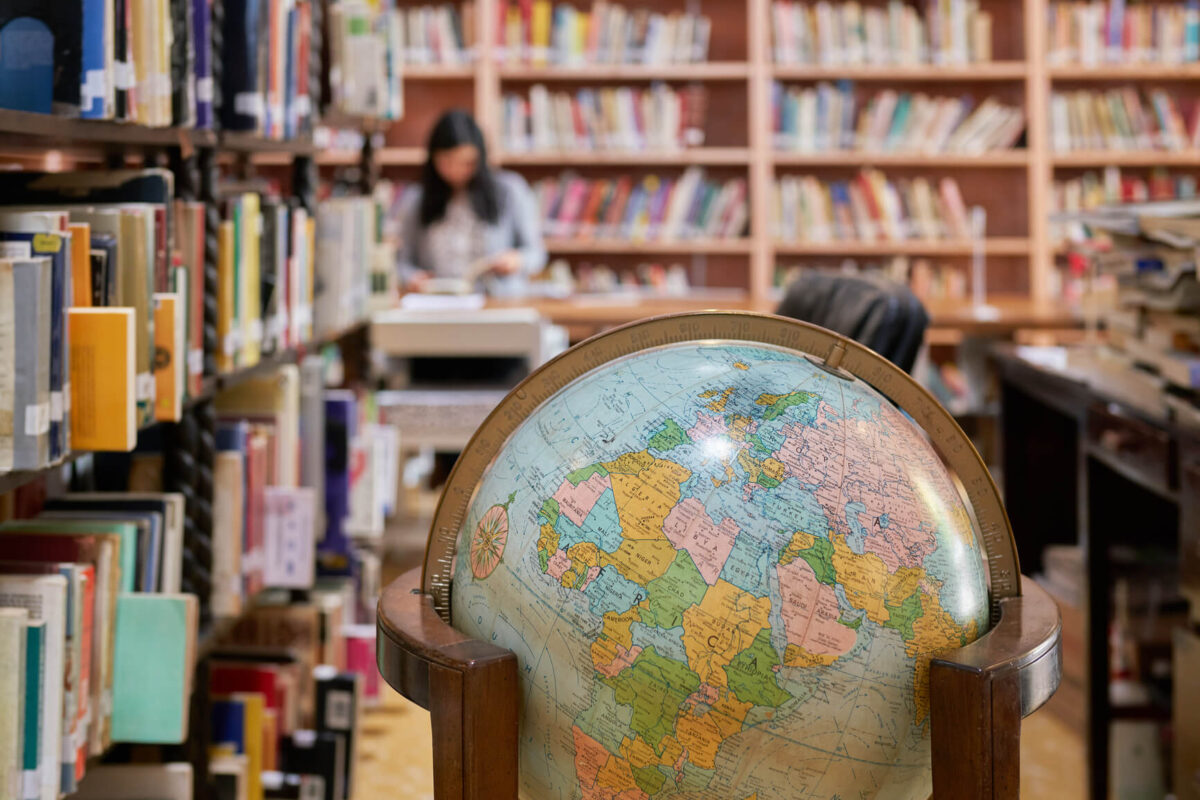 CASE STUDY
Teachers innovating in the classroom with Clever Messaging
Learn how a high-school teacher reduced emails, streamlined communication, and fostered relationships with students using Clever.