Best practices
Classroom ideas
AI proves time-saving potential for teachers, but are they ready?
July 5, 2023
Erin Browner
Educators and administrators agree that artificial intelligence will revolutionize K-12 education, however teachers' are skeptical of the tool despite its time-saving potential. How can districts prepare educators for the integration of AI in classrooms?
Education is undergoing a transformation, and one of the keys to that transformation is artificial intelligence (AI). In K-12 education, AI tools provide opportunities to enhance teaching and learning. But as with any innovation to take place in classrooms, with it comes concerns, proper vetting, and time for educators to learn how to securely leverage new tools.
In Spring 2023, Clever conducted a survey of over 1,500 teachers and administrators nationwide. While most teachers and administrators agree that AI will have a significant impact on teaching, the findings also show the need to proactively address the emerging challenges and opportunities presented by AI.
AI to revolutionize K-12 education
Here at Clever, we firmly believe that edtech can enhance teachers' jobs, not replace them. In our survey, 63% of teachers reported that edtech has significantly streamlined their work, freeing up time to better support students–and themselves.

AI: Streamlining tasks for educators
Technology tools like AI have the ability to streamline teachers' work. Tools like ChatGPT can be a teacher's assistant—from administrative tasks, to providing personalized learning experiences, and assisting with assessments.
By automating time-consuming activities such as generating progress reports or drafting emails to send to parents, AI-powered tools enable teachers to allocate their time and energy to more impactful activities like one-on-one interactions with students, personalizing lessons, and providing targeted feedback. This has the potential to significantly enhance the quality of education, as teachers can focus on fostering creativity, critical thinking, and problem-solving skills in their students.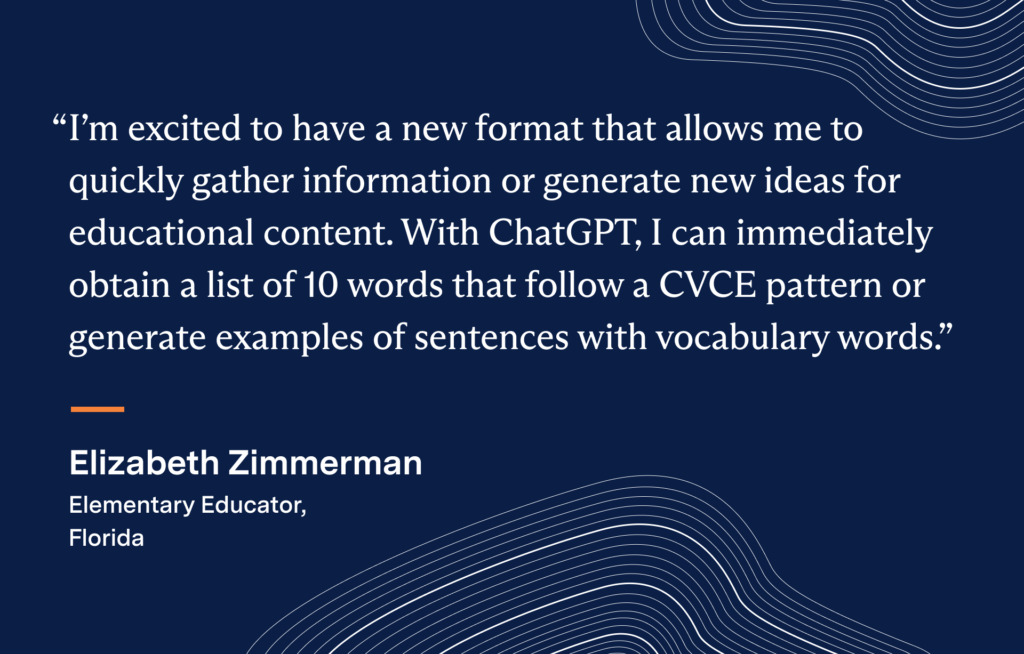 AI: Estimated to save hours for teachers
In a time when only 49% of teachers' time is spent with students, we're excited about any edtech tool can help streamline their jobs. In fact, teachers say that Clever Badges save an average of 3 minutes of classroom time, and those minutes add up daily.
A report by McKinsey suggests that AI technology has immense potential to be a time-saving tool for teachers. Their report suggested outcomes such as reducing the average 11 hours of weekly preparation to only six hours.
If you've ever interacted with tools like ChatGPT, you know how quickly information can flow out of it. We spoke to elementary teacher Elizabeth Zimmerman from Florida, who uses the tool to generate word lists and vocabulary sentence examples. She says having all the ideas generated in one place—rather than jumping to multiple sources—saves her lots of time too.
Preparing K-12 educators for AI integration
While most teachers and administrators agree that AI will have a significant impact on K-12 teaching and learning, there is still uncertainty and confusion around how to prepare schools for this transformation.
Are teachers prepared for AI?Are teachers ready to embrace this new time-saving tool? Clever's survey found that 49% of educators expressed concern that AI will make their jobs more challenging. And while there are time-saving benefits for teachers, most schools are understandably more focused on the risks that come with AI tools, such as student misuse, data privacy, and plagiarism.

Providing AI guidance to educators
With any new tool or innovation, it's essential for districts to provide guidance to educators to ensure they are knowledgeable and equipped to leverage that tool in a secure way. However, Clever's recent survey found that 89% of districts do not currently offer AI-focused professional development as of Spring 2023. This presents an incredible opportunity for professional development this summer and during the school year.
School districts and educational institutions should provide comprehensive training on AI tools and platforms, focusing on both the technical aspects and the pedagogical implications. By fostering a culture of continuous learning and collaboration, teachers can explore innovative ways to integrate AI into their instruction and leverage its full potential.

We spoke to Ron Velez, the Director of Technology for White Plains City School District (WPCSD) in New York. This summer, his district is offering teachers an optional, full AI course to get better acquainted with the tool and its time-saving potential as a teaching assistant.
What's key in WPCSD is their approach to involving teachers in the development of professional development. "We will have a core group of the teacher participants from our AI course to help design a framework that the entire staff can use as a reference," he told Clever.
Educators should be involved in the decision-making process when adopting AI technologies. Their input and expertise are invaluable in selecting tools that align with the specific needs of their students and curriculum. Engaging teachers as active participants in the implementation of AI fosters a sense of ownership and ensures that the technology is used effectively to enhance teaching and learning outcomes.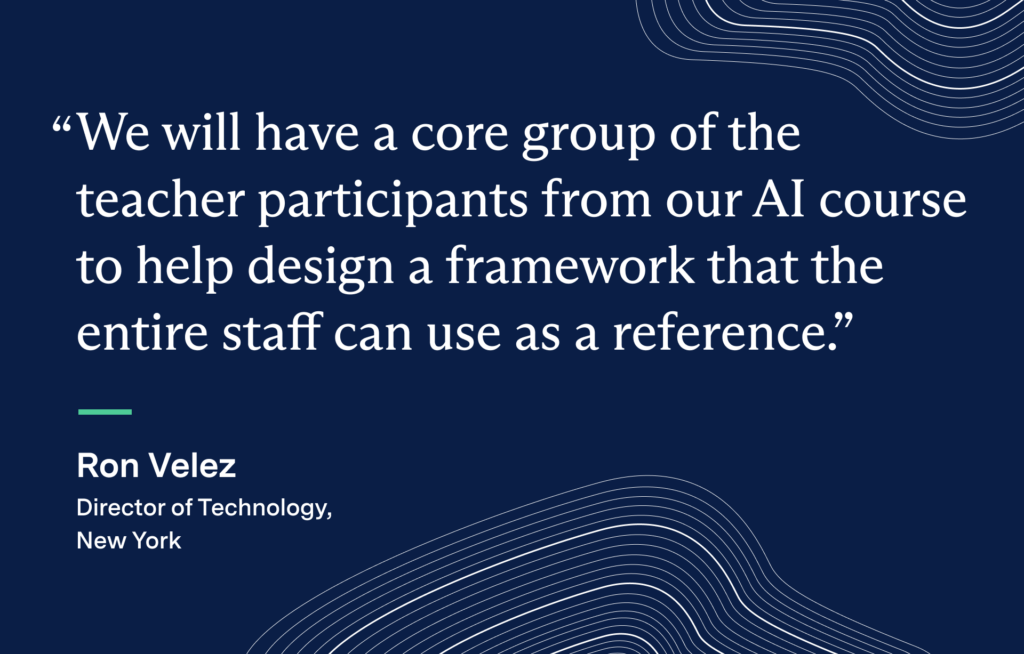 AI in classrooms: What comes next?
We're excited to see how AI tools can help save time for teachers, and what teachers will be able to do with that saved time. Clever's CEO Trish Sparks said it best, "AI is changing the way we approach education, and this shift is happening faster than most people realize. As a former teacher, I see the potential to streamline administrative work for educators so they can invest in what's most impactful – learning in the classroom."
This summer and in the fall, we expect to see districts providing more AI-focused professional development for their educators and staff. We're also watching coalitions like Teach AI—a quickly-convened partnership of major education groups including Khan Academy, ISTE, Digital Promise, and PowerSchool—planning to produce reports and guidelines for AI tools in education.
By harnessing the power of AI while preserving the invaluable role of teachers, we can create a future where education becomes more inclusive, adaptive, and empowering for all learners.
Want to join the conversation around AI and the Future of Education? Connect with Clever, or share this article on LinkedIn with your reactions and ideas.
More to read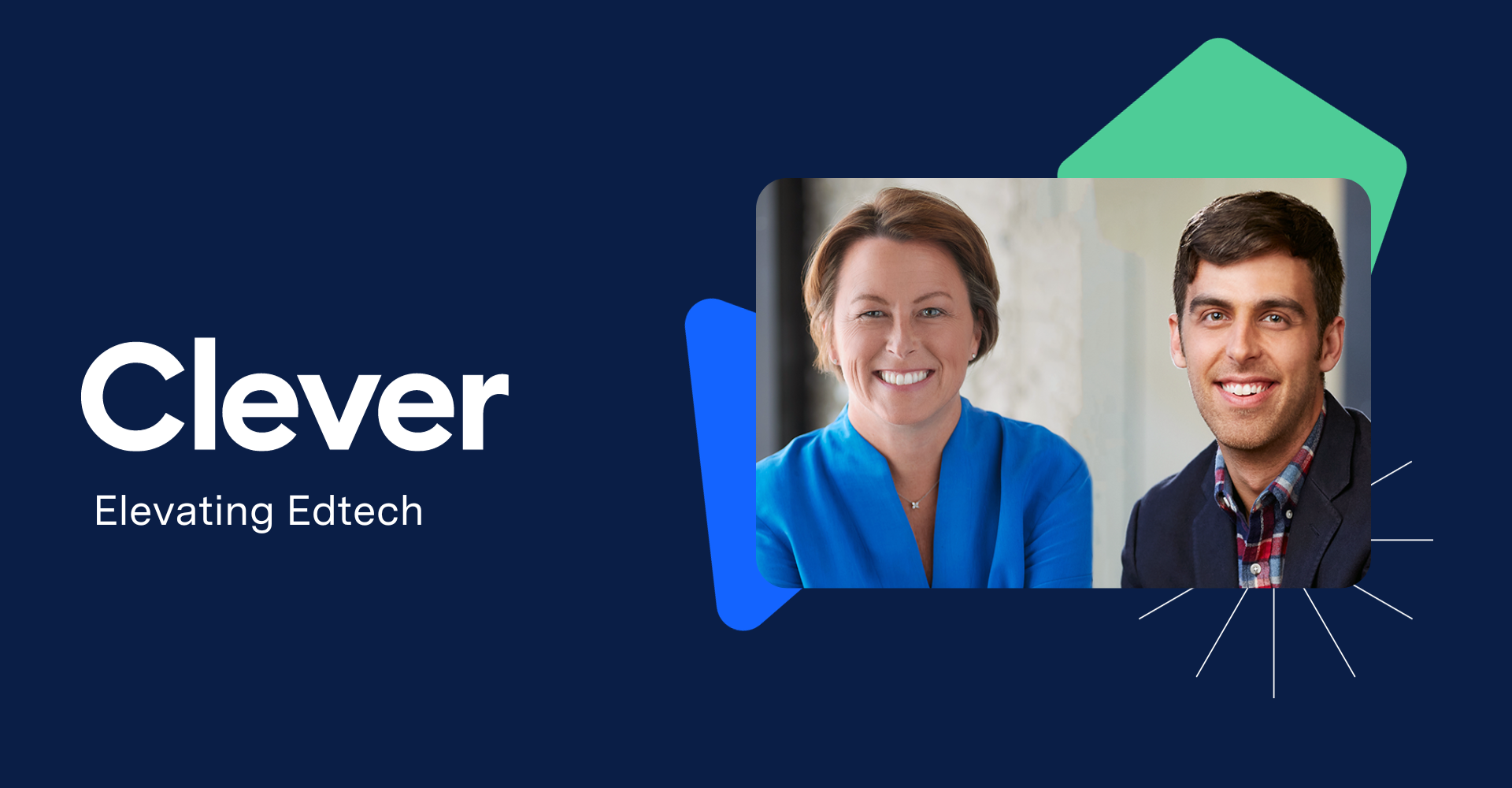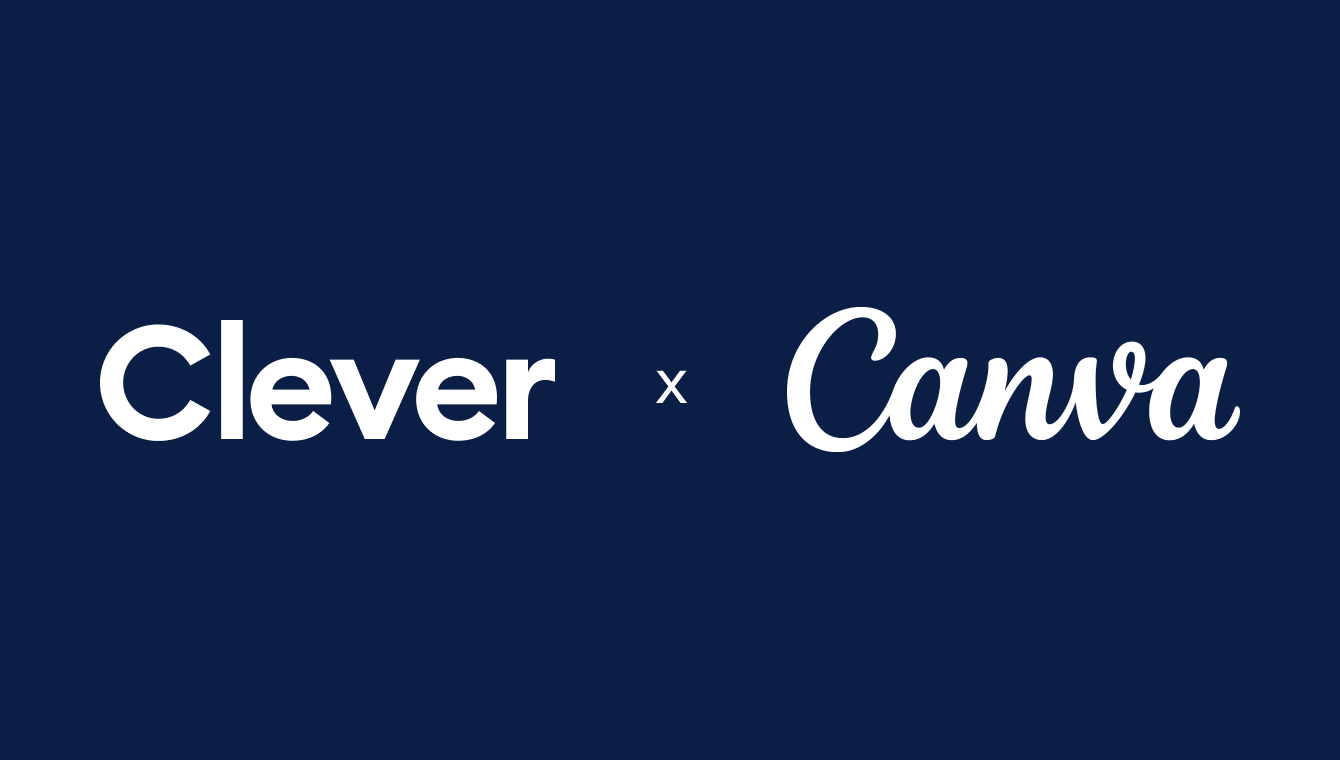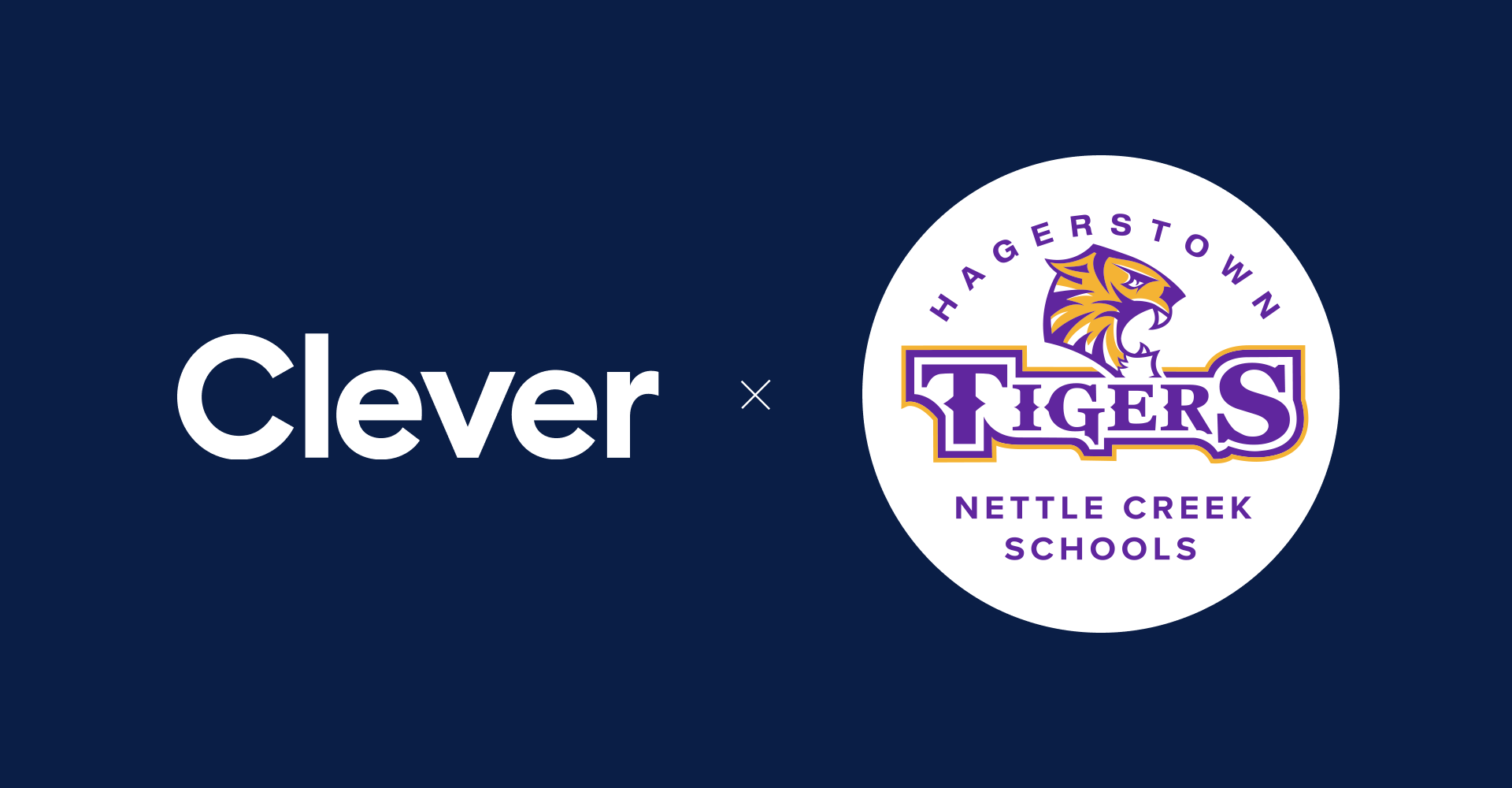 Subscribe to receive news and updates from Clever.