Teachers innovating in the classroom: Clever Messaging
March 5, 2021
Chad Meirose
A high school geometry teacher shares best practices for fostering relationships with students virtually.
Teachers are finding new ways to teach virtually, and in turn, have found innovative solutions to classroom management. Clever Messaging is Clever's tool for communication between teachers, students, and families.
Name: Ms. Carlyn Thometz
School: San Marcos High School, California
Grade and subject: High school geometry
Years on Clever: 3
Reduce emails, send in-platform messages
Clever: How long have you been using Clever Messaging in your classroom, and what do you like about it?
Ms. Thometz: Clever Messaging has been great in helping prioritize the needs of students. When I have downtime in my routine, the first thing I check is Clever. I tell my students that they are my number one priority and want to be there for them for any questions they might have. My students understand that if they want a quicker response from me, using clever is the way to go. The Clever messaging system is more like a text messaging conversation, more fluid without the need to stop and restart with each new conversation. I also like that the complete message thread is available so that we don't need to hunt down different conversations all under different email subject lines.
Clever: That's great to hear! And, how do your students feel about Messaging?
Ms. Thometz: My students agree that it's easier using Clever rather than email. Also some students feel that they get so many emails from other digital learning platforms, (I won't name them), their inbox is often swamped with emails and it's hard to find what they are looking for. Clever is separated by their classes so they are more able to navigate on Clever.
Setting communication norms with students
Clever: So you've been using Clever Messaging to tutor students, which is amazing. Can you tell us more about how that works and how you got started?
Ms. Thometz: When I started using Google Classroom, which does not have a message thread option, I opted for Clever Messaging as my communication tool. I set the norm with students that they can message me at any time on Clever and expect a response within the hour. So since then, I've used Clever Messaging for clarifying questions from students and it usually takes the form of a 3-4 message exchange. And students definitely use it for help! I receive on average 10 messages a day from students on Clever.
Fostering relationships with students virtually
Clever: Any advice for teachers on how to get starting with Clever Messaging?
Ms. Thometz: If any learning platforms or educational websites that you use in class can be linked with Clever, do it! This minimizes the amount of login information students need to monitor throughout your class.
During the first week of school, while you are getting to know your students, have them send prompted responses to you in Clever. I sometimes use Clever Messenger for Exit tickets, or IF I play music in class, students use messenger to recommend songs. It's a great way to build community with students!
More ways to use Clever Messaging:
Drop links to resources to help students on homework.
Encourage students to reach out when they're stuck on homework, this can prompt a quick Zoom session if we can't communicate clearly through Clever.
Build community with students
Ms. Thometz: At my school, the last day of class is our final, once they're finished, the students move on to their next class and I feel a little robbed of our class closure. I love getting touching messages from my students after the semester ends on Clever Messaging

Check out our Help Center for more information about Clever Messaging. And if you haven't already, go send a message to your students in Clever today!
More to read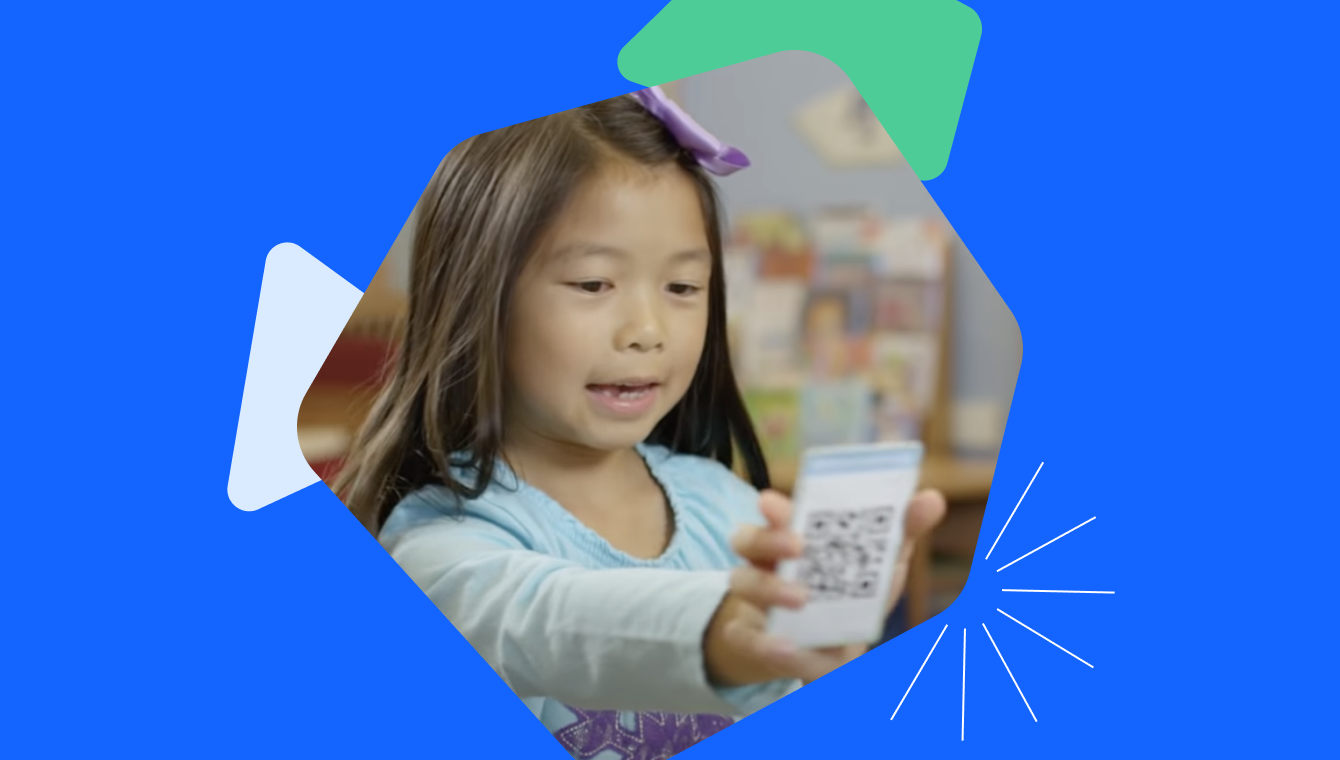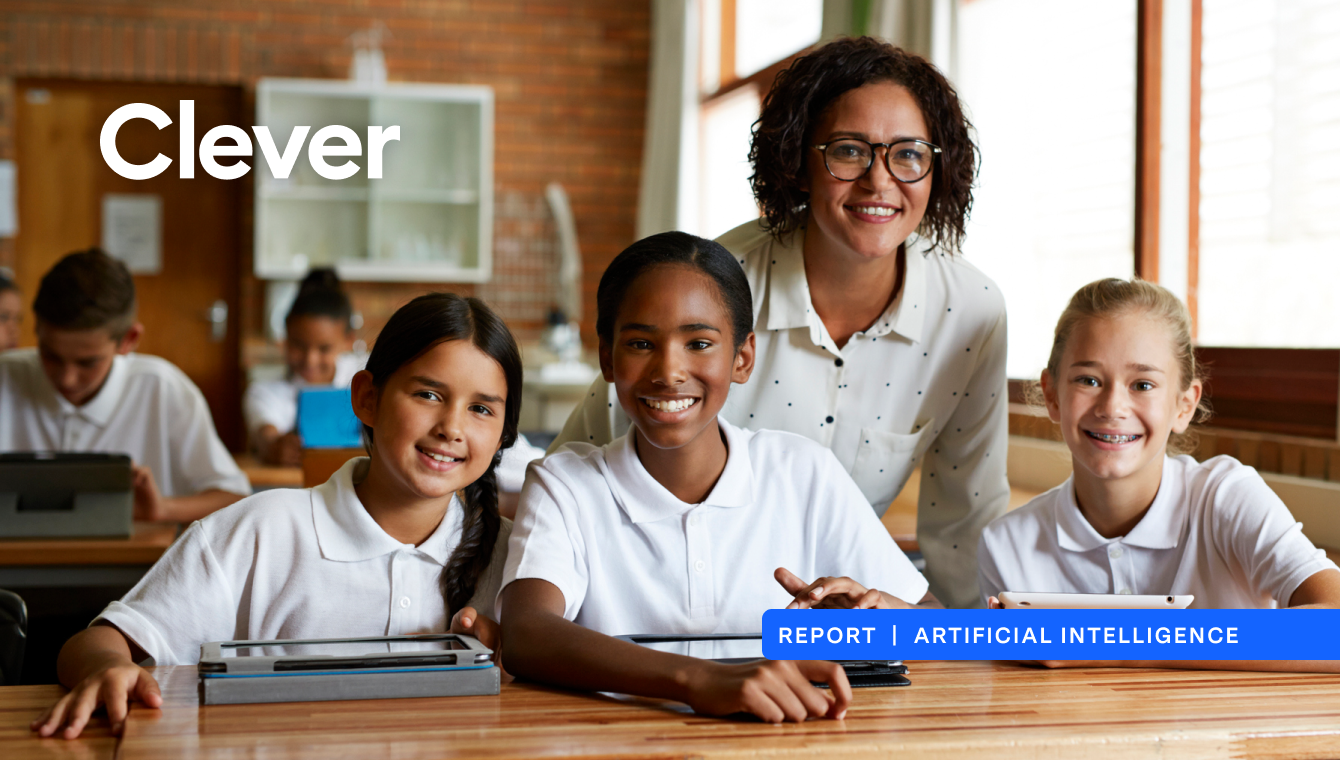 July 5, 2023
AI proves time-saving potential for teachers, but are they ready?
Educators and administrators agree that artificial intelligence will revolutionize K-12 education, however teachers' are skeptical of the tool despite its time-saving potential. How can districts prepare educators for the integration of AI in classrooms?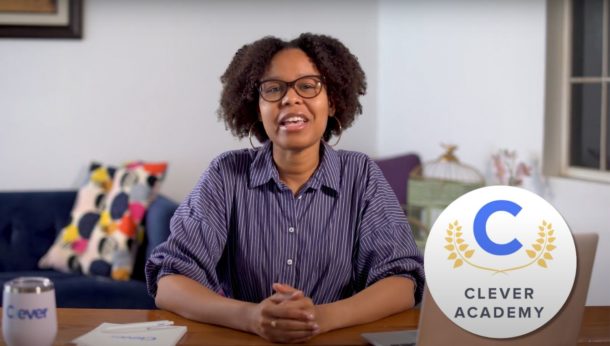 June 27, 2022
Clever Academy: New with admin checklist, LMS integration content, and more
From a step-by-step guide for any district to successfully implement Clever to our new LMS and thought leadership modules—Clever Academy is refreshed and ready to support your community for Back to School 2022. Clever Academy, our on-demand training platform, is ready to support you and your district this back to school season, with a more […]
Subscribe to receive news and updates from Clever.