Participate in Hour of Code with apps for all K-12 students
November 30, 2020
Yovana Becher
Discover apps with recommended lesson plans for every student to participate in Hour of Code this year.
Hour of Code is coming up December 7 – 13, 2020! Hour of Code is beloved by teachers as an opportunity to introduce students to computer science and inspire them to learn more and feel empowered with their new skills.
This month we're featuring several learning applications for students of all ages to participate in Hour of Code, all available with instant access in Clever Library. Learn how other teachers are using these apps and get inspired to try them with your students.
Install and use any of the applications below between November 30 – December 13 for a chance to win a prize pack from the coding app you participated with!*
Fun and engaging apps for Elementary students
Participate in Hour of Code with the lesson plan All About Me: Coding to tell a story. In this lesson, students combine ELA and coding to create a project that brings themselves to life as a Foo character! They program their Foo to tell fun facts about themselves to share with their classmates. Students will learn about programming, commands, and creating algorithms using the Story Maker. There's even an opportunity for integration!
"Excellent resource for critical thinking, mathematical practices, storytelling and of course basic computer science." – 5th grade teacher
Participate in Hour of Code with the lesson plan Space Adventure. In this activity students will work through real text based coding challenges utilizing Coffeescript to help Astronaut Monkey to collect bananas and get back to the spaceship. Space Adventure is great for all coders, no matter the age.
"I love this program. I am so excited to share it with my classes this year." – Elementary school teacher
Participate in Hour of Code with the lesson plan Rock, Paper, Code. Use First in Math to develop computational skills while your students build out a virtual game of Rock, Paper, Scissors.
"I got to use First In Math for supplementary instruction for targeted skills. My students love it." – 3rd grade teacher
Creative coding apps for Middle School students
Participate in Hour of Code with the lesson plan AI for Oceans. In this activity, students will learn about machine learning, a type of artificial intelligence. They will help A.I. clean the oceans by training it to detect trash!
"My students use it all the time." – 6th grade teacher
Participate in Hour of Code with one of these 10 lesson plans to engage all of your students with fun games, art, and animations. In these lesson plans students will learn Python, a real programming language used every day at companies like Facebook, Pinterest, and YouTube.
"Fun and engaging activities for students being introduced to coding." – 7th grade teacher
Coding lesson plans for High School students
Participate in Hour of Code with this lesson plan from Codecademy. In this lesson, students will explore ideas that are at the heart of learning how to code and start writing their own code.
"This has been such a great Asset for my students. I love Code Academy. It is how I learned to code and now I get to pass that experience on to my students. Their projects are the best." – High School teacher
Participate in Hour of Code with these 20 FREE Hour of Code tutorials with detailed lesson plans. This year, CodeHS created a variety of new lessons around the Hour of Code theme Coding for Good to teach students how coding is used to support artists, reduce litter in communities, and help represent data in a meaningful way. Hour of Code is a great way to get students excited about programming and how to use their knowledge for good!
"Great way to teach students to code! Keeps them engaged and allows me to create my own assessments!" – High School teacher
---
*NO PURCHASE NECESSARY. Open to legal residents of the U.S. age 18 or older who teach at any of the Schools registered with Clever, and are located in districts where the Clever Library is turned on. Void where prohibited. Sweepstakes ends at 11:59:59 PM PST on 12/13/20. Odds of winning depend on the number of entries received. For full Official Rules, and prize disclosures, click here. Sponsor: Clever, Inc.
More to read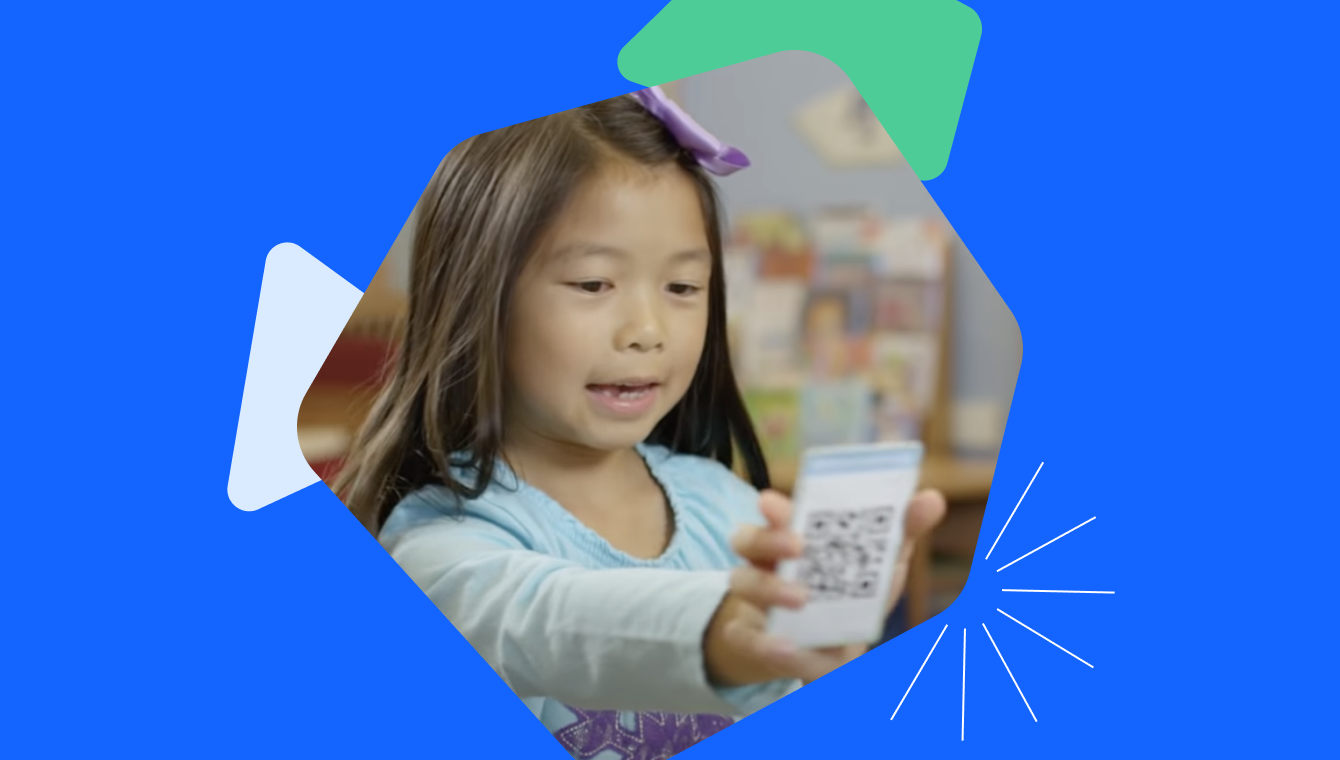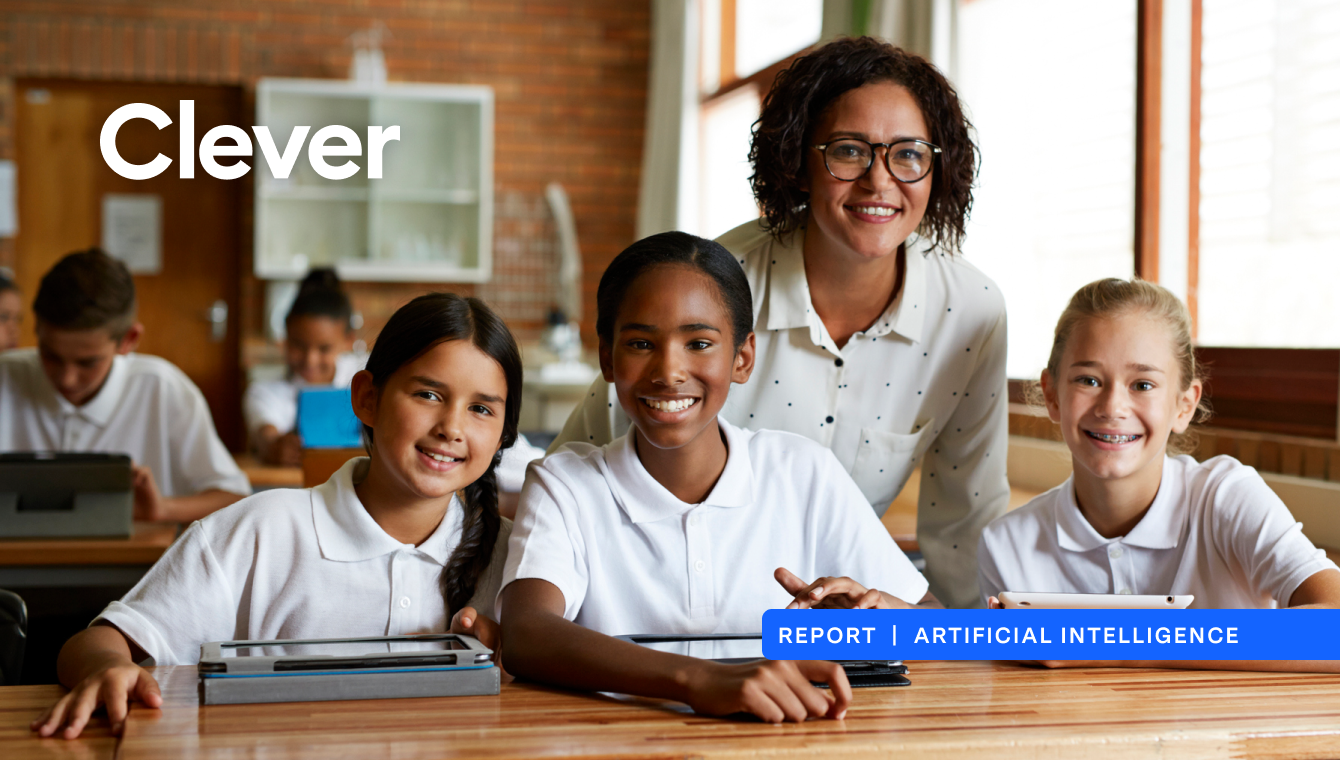 July 5, 2023
AI proves time-saving potential for teachers, but are they ready?
Educators and administrators agree that artificial intelligence will revolutionize K-12 education, however teachers' are skeptical of the tool despite its time-saving potential. How can districts prepare educators for the integration of AI in classrooms?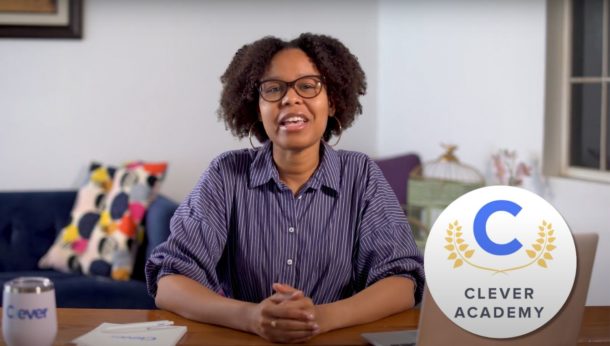 June 27, 2022
Clever Academy: New with admin checklist, LMS integration content, and more
From a step-by-step guide for any district to successfully implement Clever to our new LMS and thought leadership modules—Clever Academy is refreshed and ready to support your community for Back to School 2022. Clever Academy, our on-demand training platform, is ready to support you and your district this back to school season, with a more […]
Subscribe to receive news and updates from Clever.