Give your digital classroom an artistic, multimedia makeover
September 21, 2020
Yovana Becher
Clever Library is a place where teachers can discover new edtech. For teachers who strive to bring creativity and design into their classroom, we're featuring apps that you can use to bring artistic and multimedia elements into the virtual classroom and keep students engaged in learning.
Install any of the apps below between September 21 – 25 for a chance to win a prize pack!*
With Canva you can easily create decorations for your virtual classroom – from posters and zoom backgrounds to Google Classroom headers and virtual classroom pages. Give your digital classrooms a theme with Canva's popular classroom kits. From there, you can move on to creating class activities and assignments to share with your students.
What teachers are saying about Canva
"Canva is my go-to tool for project-based learning in the classroom. With the plethora of designs, templates, worksheets and features available to choose from, Canva allows my students and I to flex our creative muscle, to collaborate together and develop content that has real world applications. Also during this unprecedented time, I've found Canva to be my saving grace in bolstering engagement with my class. Whether teaching remotely or in person, I've been able to develop content that keeps my students enthusiastic and open to learning."
For teachers (and students) who are new to Book Creator, start with a simple 'About me' book to get familiar with the basics (while making a useful book at the same time). You can add your name, a short video intro, drawings, or photos to show where you're from and what you're interested in – it's up to you! This is a great activity at the start of the year for creating a class book so everyone gets to know each other (especially if you're learning remotely). Remember, it all starts with the + button. Check out this video tutorial for students to get started.
What teachers are saying about Book Creator
"My students are each creating a resource that will be available to read across the world. This is authentic learning at its best. My students have a voice." – Jane Ross, Digital Literacy/STEM Coach
An exceptional way to help your students follow a story is to have them track the events from it. Teachers can ask students to create a storyboard that captures the concept of the narrative arc in a novel. If your students are reading Holes by Louis Sachar this year, get started with this Storyboard That activity.
What teachers are saying about Storyboard That
"Storyboard That has made an impact in my class in ways that I never saw coming. While I expected students to retell stories to demonstrate comprehension, they achieved so much more. Students who normally shy away from participating in reading and writing activities were actively engaged. Students looked forward to reading assigned materials and sharing their conclusions together. Ideas went beyond simple comprehension; students synthesized material and became responsible for their learning." – Meghan, High School English Teacher
Get started by uploading an image to ThingLink, and enrich it with notes, sounds, narration, video, quizzes, or any other media that will make the experience more authentic and engaging! Explore all the tag types and play about with the text / media, record your voice and don't be afraid to make little video clips on your phone which you upload to the tags. Social presence is everything and helps your learners to be connected to you.
What teachers are saying about ThingLink
"Families could access a wide-variety of resource types (online, printable, etc) at a wide-range of levels for tailored, differentiated options within one landing page. It allowed us to seamlessly weave together a massive amount of content into a format that was a simple, organized, visually-appealing (one-page!) landing page" – Lorrie Salome, Austin Independent School District
---
*NO PURCHASE NECESSARY. Open to legal residents of the U.S. age 18 or older who teach at any of the Schools registered with Clever, and are located in districts where the Clever Library is turned on. Void where prohibited. Sweepstakes ends at 11:59:59 PM PST on 9/25/20. Odds of winning depend on the number of entries received. For full Official Rules, and prize disclosures, click here. Sponsor: Clever, Inc.
More to read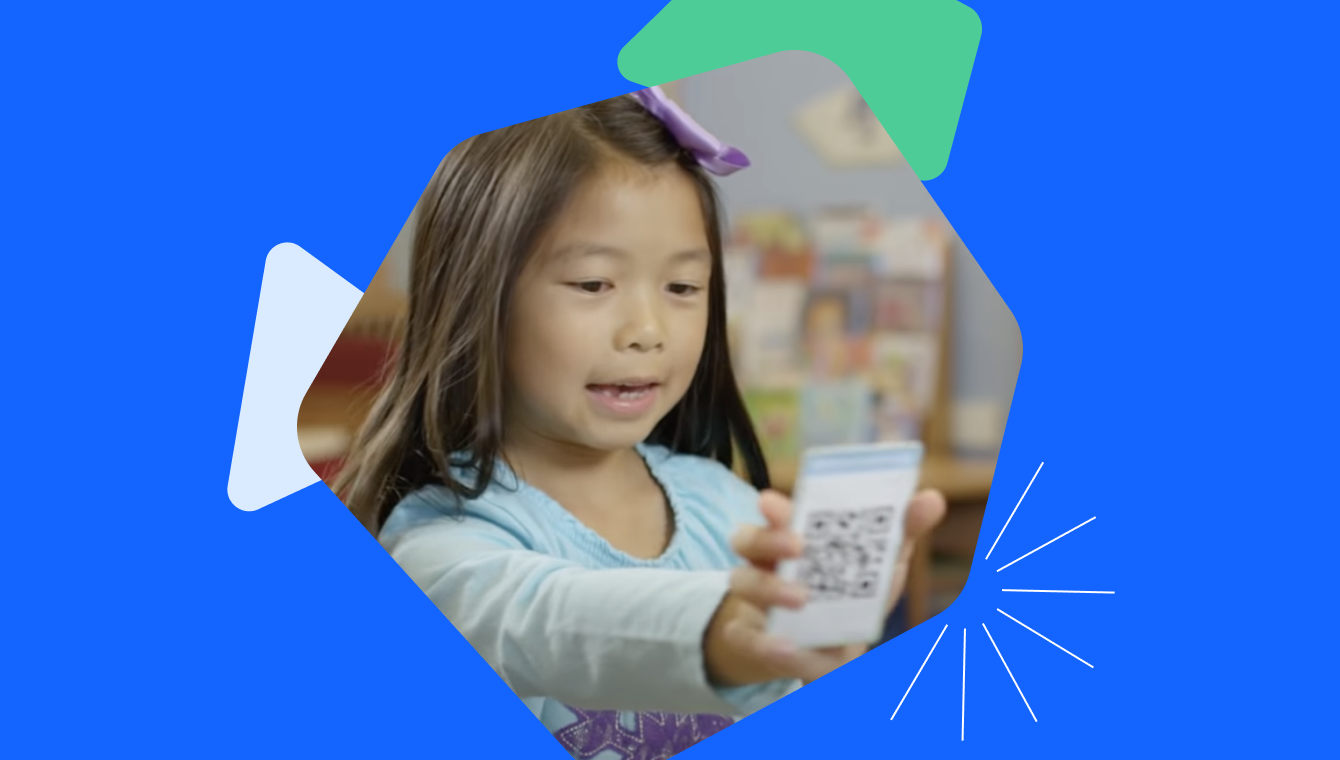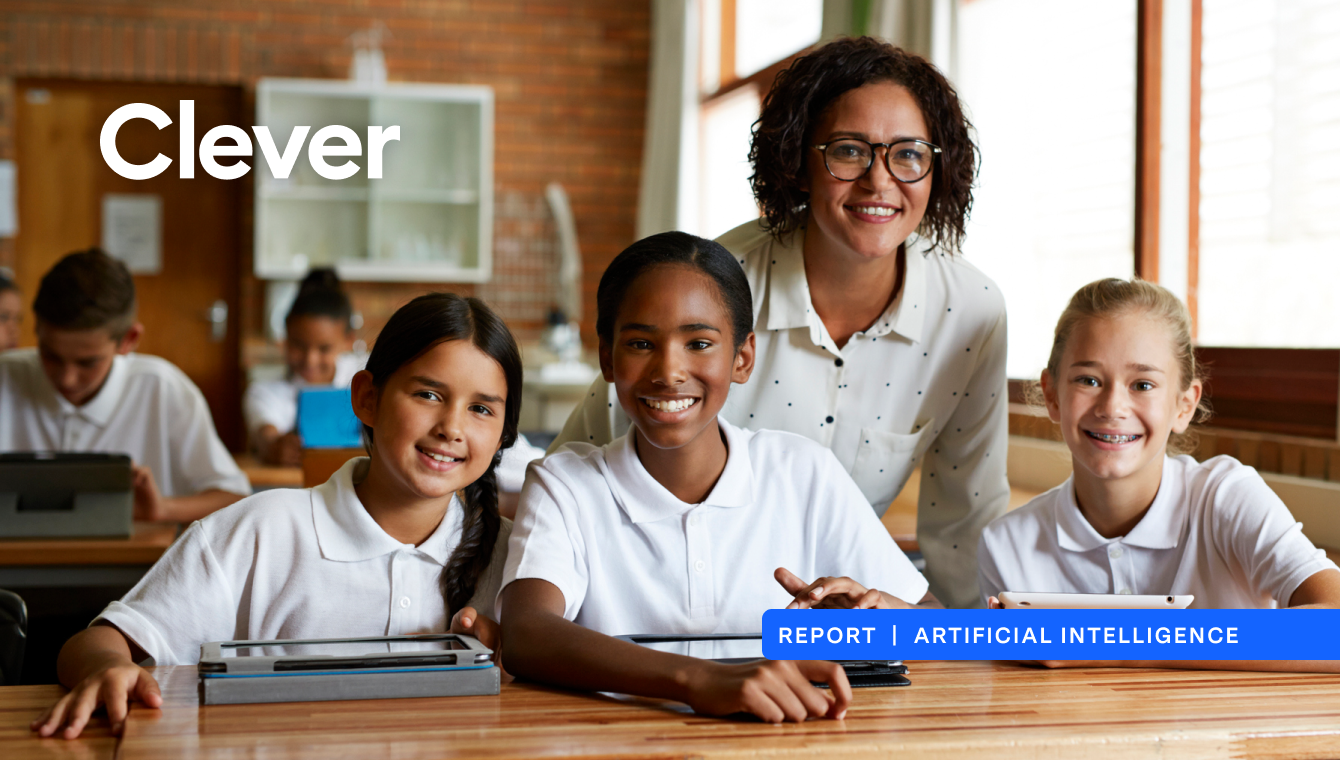 July 5, 2023
AI proves time-saving potential for teachers, but are they ready?
Educators and administrators agree that artificial intelligence will revolutionize K-12 education, however teachers' are skeptical of the tool despite its time-saving potential. How can districts prepare educators for the integration of AI in classrooms?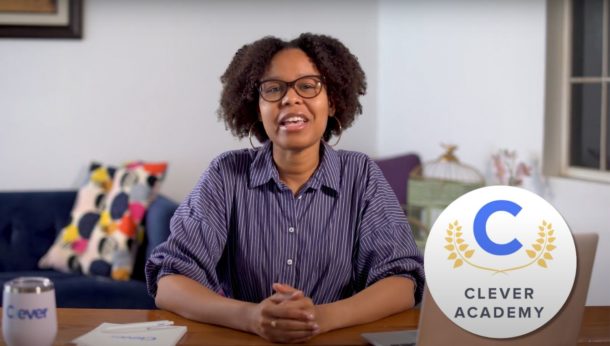 June 27, 2022
Clever Academy: New with admin checklist, LMS integration content, and more
From a step-by-step guide for any district to successfully implement Clever to our new LMS and thought leadership modules—Clever Academy is refreshed and ready to support your community for Back to School 2022. Clever Academy, our on-demand training platform, is ready to support you and your district this back to school season, with a more […]
Subscribe to receive news and updates from Clever.