Top 3 tools for teachers to simplify digital learning this year
July 31, 2020
Yovana Becher
No matter where learning takes place this year, at home or in the classroom, Clever has the tools to make sure your students succeed with remote learning.
Learning will look very different this year. As educators around the world prepare for Back to School, having flexible learning options and easy ways to engage with technology is a top priority.
Now imagine a world (or a magical portal, if you will) where everything you needed was just one click away. Your Clever Portal unlocks a digital classroom for you, and your students, to love.
Let's explore!
A digital classroom to love
Typically teachers get to set up their classrooms so students can have an exciting first day of school. But if you're not returning to the classroom this year, how can classrooms still feel personal and exciting?
With Clever, teachers can set up a digital classroom for every class, and students get single login to access edtech apps and resources, including Google Classroom. When your students have Clever, digital learning is always available. No matter where learning takes place, students can access their resources on any device, just by simply logging into their Clever Portal.
Whether you're new to Clever, or a seasoned Clever Champion, these 3 tools will help you and your students get set up for digital learning success!
Tool #1: Teacher Pages
📖 Everything for your class in one place
Set up your digital classroom just the way you like it. Create a Teacher Page and customize it with the specific resources for each class. When students log into Clever, they'll see what you picked, along with edtech apps shared by the district.
With just one click, students are logged in and learning!
💡 Tip: Add an avatar to add some flare to your digital classroom!
Tool #2: Class Analytics
📊 See which students are participating and who needs help
When students are distance learning, it can be especially challenging to check in with students and monitor their progress.
Class Analytics allows you to see real-time student engagement. Take attendance based on which students are logging in, or track assignment completion by checking which resources have been used. These insights can even help you identify students that might need additional support, so no one misses out on learning.
Tool #3: Messaging and Announcements
🛎 Stay connected to students
These new communication tools make it easier to stay connected through Clever, to make sure everyone is engaged with learning.
Use Clever to publish Announcements to all the students in your class, whether it's just to say "Good morning class" or "Remember to finish your lesson in i-Ready". When students log in to their Clever Portal, they'll be greeted with your announcement.
You can also send Messages to students individually. This is a great way to simply check-in or answer questions about assignments in Clever. Don't worry, you can turn this off and on!
Do the extra credit—get Clever certified
🌟 Extra credit isn't just for students!
Whether you're a Clever Champion, or just getting started, you can learn all about these new features and more in Clever Academy. Complete these free, self-paced courses to earn badges and certifications to show off your Clever skills!
💡 Tip: Find more remote learning resources from Clever here.
More to read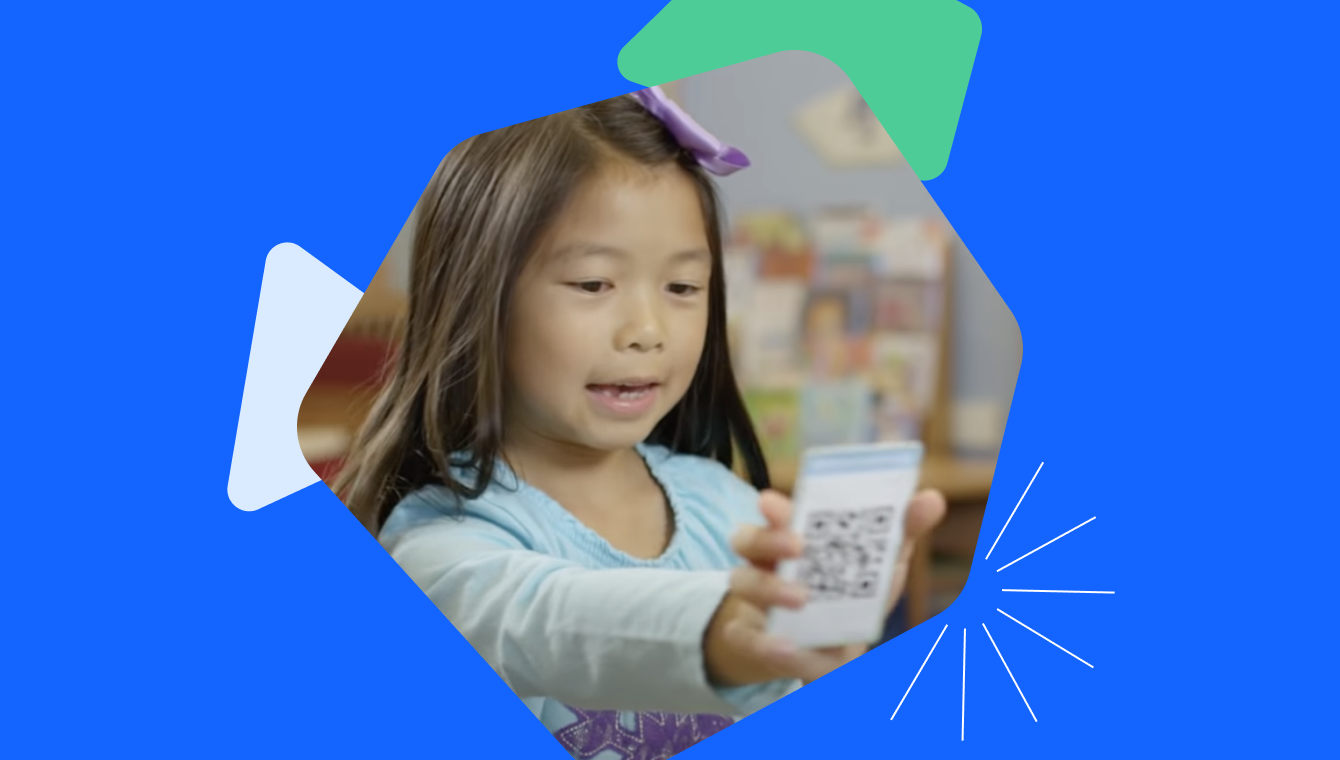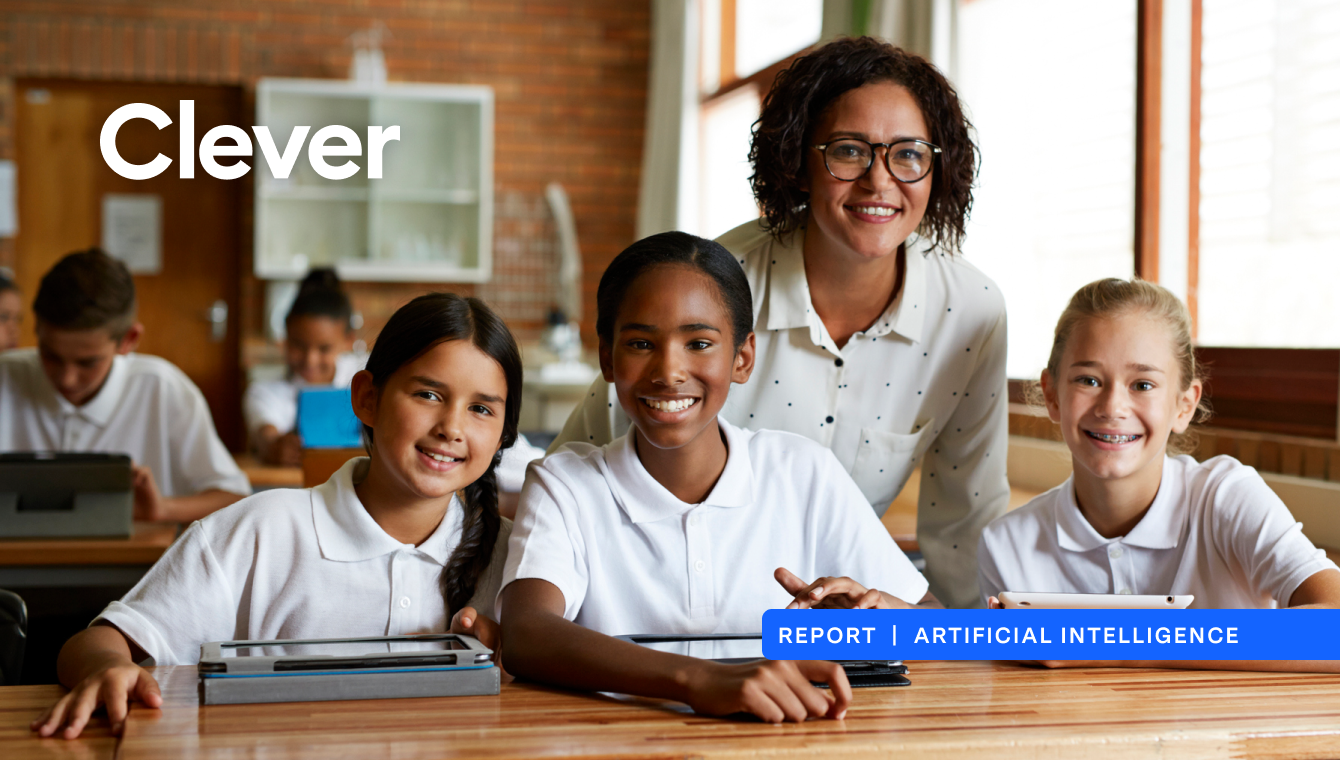 July 5, 2023
AI proves time-saving potential for teachers, but are they ready?
Educators and administrators agree that artificial intelligence will revolutionize K-12 education, however teachers' are skeptical of the tool despite its time-saving potential. How can districts prepare educators for the integration of AI in classrooms?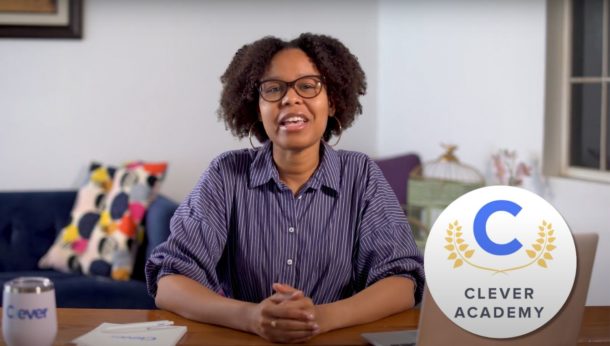 June 27, 2022
Clever Academy: New with admin checklist, LMS integration content, and more
From a step-by-step guide for any district to successfully implement Clever to our new LMS and thought leadership modules—Clever Academy is refreshed and ready to support your community for Back to School 2022. Clever Academy, our on-demand training platform, is ready to support you and your district this back to school season, with a more […]
Subscribe to receive news and updates from Clever.