Learning applications
Reading
Digital reading app promotes collaboration, connection, and community during distance learning
June 1, 2020
Marla Wilson
This article is part of a series that spotlights learning apps available in Clever Library, a place where teachers can discover and adopt great apps for their classrooms through the Clever portal.
Free digital reading platform
with 4,000+ ebooks for every student
The digital reading app, Glose for Education, gives teachers the incredible ability to collaborate with students on any ebook or web article you choose, whether you are together in the classroom or distance learning. Teachers can install Glose for Education via Clever Library and create student accounts in seconds. Once set up, students can easily create reading goals and read independently or with peers.
Access to 4,000 popular books
Every student and teacher gets 4,000 classic ebooks for FREE, including middle and high school favorites like Romeo and Juliet, Jane Eyre, and Little Women. The platform also delivers a global bookstore with more than 1 million titles from today's leading publishers, including Penguin, Simon & Schuster, Harper Collins, and many more. You can keep your students reading and engaged during remote learning and over the summer months with countless books that can be read from anywhere, on any device, and even offline.
Integrate collaborative reading
More than simply providing 24/7 access to their books, Glose provides a way to engage with reading that draws on the best kinds of engagement found in social networking. This motivates students to read, discover, annotate, and share text with other students. This means they have the ability to connect in and out of the classroom, including the ability to provide responses to reading passages with fun emojis and audio, highlight their favorite passages, and pose questions to their peers and teachers. All interactions appear in the classroom feed so you can see your class activities in real-time and monitor to ensure appropriate conduct.
Track student engagement
With meaningful, real-time data at your fingertips, you get to see precisely how well your students are engaging with the text and with each other, helping to create connected reading experiences.
Example assignment for 7th-grade
Characters in Action
Students will highlight and annotate their reading with a focus on character analysis. Glose for Education features can be used to help organize the examples and ideas students collect on a particular character. Based on their notes, students will write an essay describing their character's most important traits and how the character evolves through the course of the story.
Select one or more characters from the assigned reading. If you choose multiple characters, allow your students to pick one to analyze.
As your students read, have them highlight a passage and annotate with the following key:

Blue: Characters' appearance
Green: Characters' words/thoughts
Yellow: Characters' actions
Red: What others say about the character

Provide students with an essay prompt to help them express their ideas and evidence about the character. For example, what are the most important character traits you identified in this character and what evidence can you use to support these traits? Describe how the character evolved over the course of the book.
---
Find Glose for Education in the Clever App Library and get started in minutes. With Clever SSO, Google Classroom, and Microsoft Integrations in place, signing in and setting up your first class is easy. Glose for Education has teacher training specialists standing by to help you build the future of reading with digital tools for collaboration, connection, and community!
More to read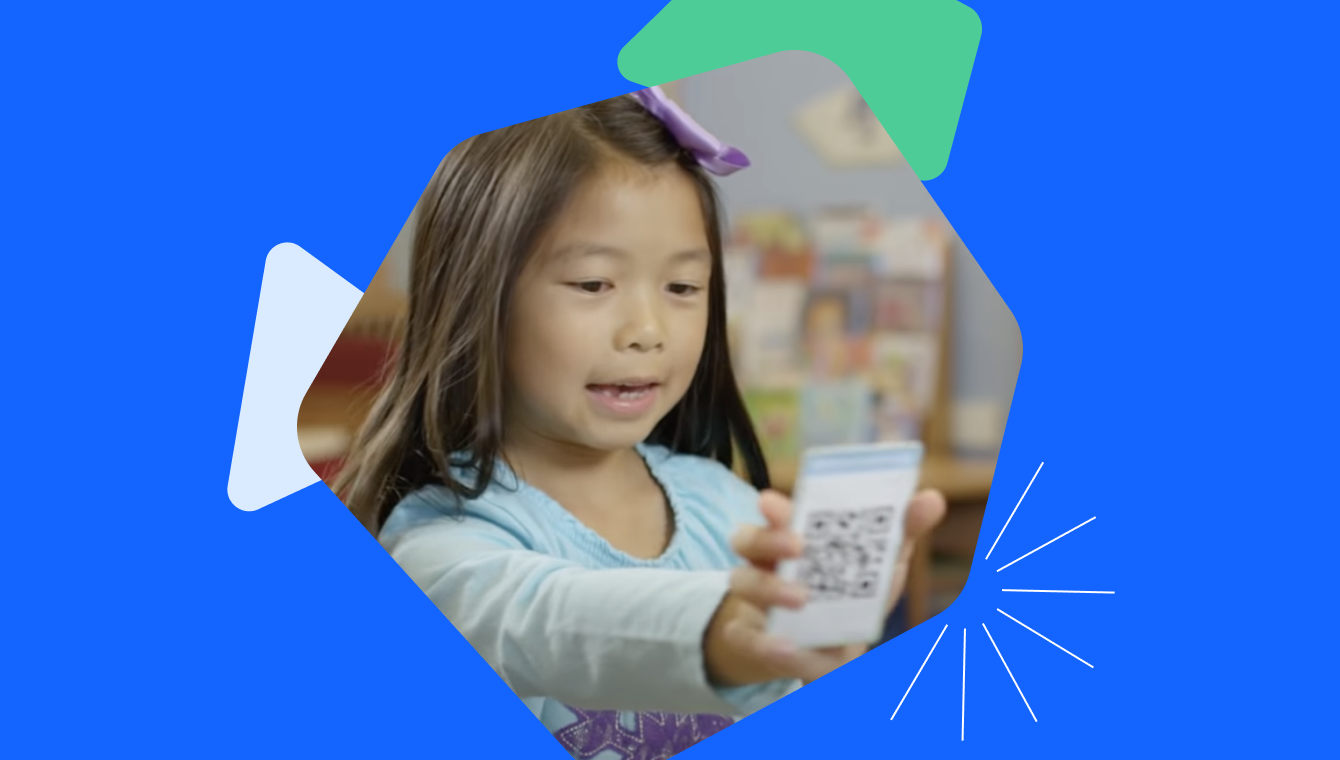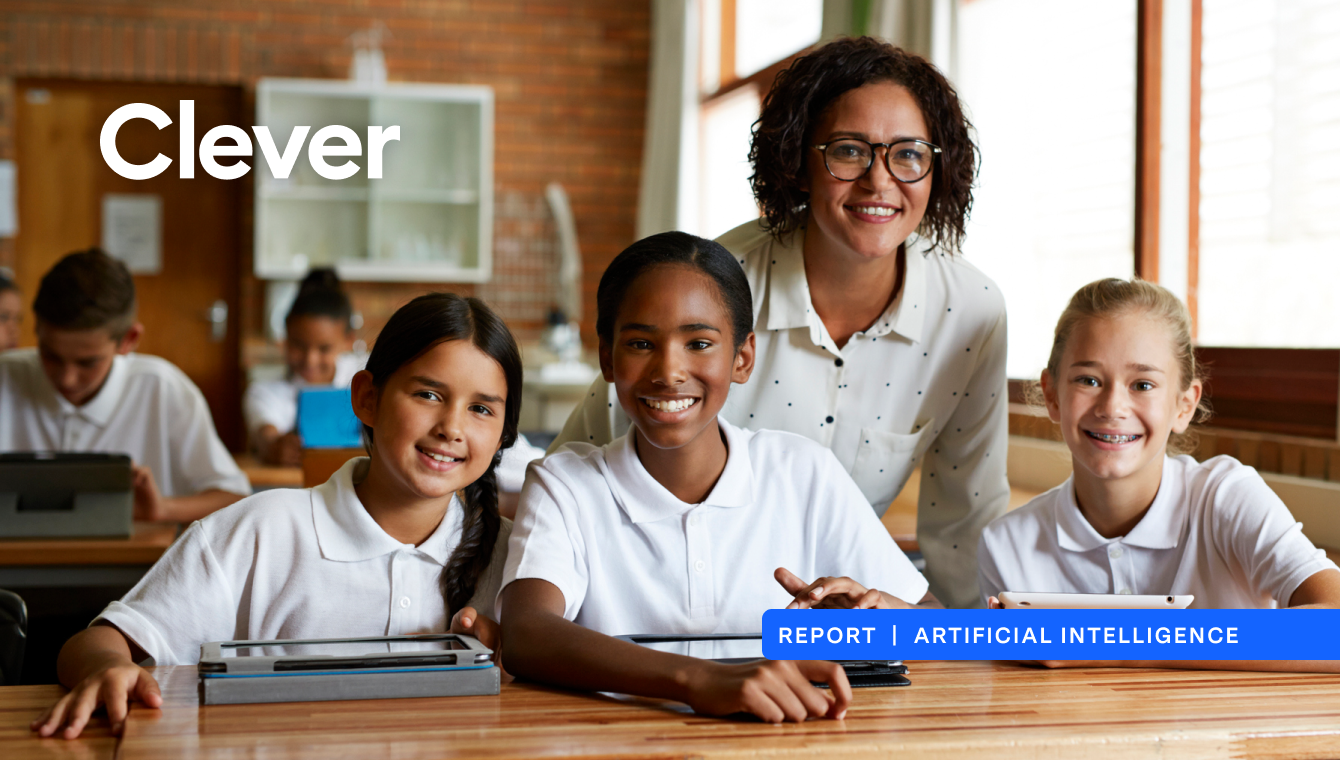 July 5, 2023
AI proves time-saving potential for teachers, but are they ready?
Educators and administrators agree that artificial intelligence will revolutionize K-12 education, however teachers' are skeptical of the tool despite its time-saving potential. How can districts prepare educators for the integration of AI in classrooms?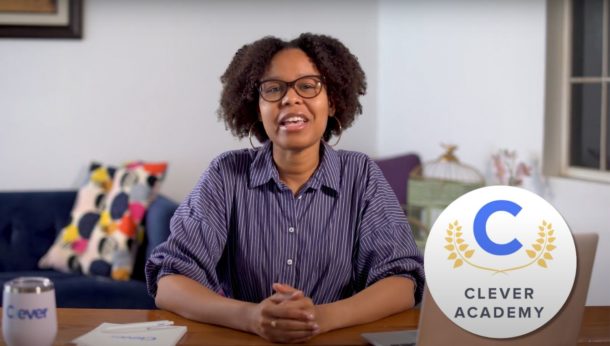 June 27, 2022
Clever Academy: New with admin checklist, LMS integration content, and more
From a step-by-step guide for any district to successfully implement Clever to our new LMS and thought leadership modules—Clever Academy is refreshed and ready to support your community for Back to School 2022. Clever Academy, our on-demand training platform, is ready to support you and your district this back to school season, with a more […]
Subscribe to receive news and updates from Clever.