Learning applications
Typing
Help students become better test takers with these typing apps
February 9, 2020
Yovana Becher
Clever Library is a place where teachers can discover new edtech to use in the classroom with their students. This month we're featuring three great typing apps to help prepare your students for upcoming testing.
Install any of the apps below between February 10 – 14 for a chance to win a prize pack!*
Teach 3rd to 5th-grade students typing basics with Typing Club
Help students learn where letters are on a keyboard with the Blank Keyboard lesson. Begin by passing out blank keyboard worksheets and projecting the home row keys onto the board. Have students write down the letters (ASDFJKL:) and then let them practice proper finger placement while watching the first video in Typing Jungle. Once the video is over, the students should work on lessons 1-8 in TypingClub's Typing Jungle lesson plan that teaches students how to type the f and j keys.
What teachers are saying about Typing Club
"With the increased pressure to have students completing their assignments online, I quickly realized my students needed some support to become efficient typists. I use TypingClub as part of my daily ELA centers. The kids love it, and I can already notice a difference in their typing!" – 5th Grade Teacher
Nitro Type helps your students become confident typers
Once students have basic touch typing skills, you can help them improve their speed and accuracy with Nitro Type. Once your students log in, they can race against each other to build their typing skills. Many teachers create an offline "leaderboard" with goals for their students to meet. This provides some fun competition and encourages them to practice at home as well.
What teachers are saying about Nitro Type
"I use Nitro Type to motivate my students to practice keyboarding. I love that they can start with a test race that places them in races against players with a similar WPM. With the teacher portal, I can also have my students race against each other, and as a special treat on Fridays I project Nitro Type onto the board and offer them the opportunity to "race the teacher"! My students have improved their typing speed significantly using Nitro Type." – 6th Grade Technology teacher
Assess your student's typing ability with Typing.com
Get started by having your students take the one-minute typing test to get a baseline measurement of their ability. Next, assign your students to the beginner curriculum to ensure correct finger placement while typing. At the end of each curriculum segment (beginner, intermediate, advanced) have them take the one-minute typing test again. You can compare their keyboarding WPM and accuracy with their initial test to determine readiness to move on to the next segment. Don't forget to have your students practice their "problem keys" with the lessons provided at least once a week!
What teachers are saying about Typing.com
"As part of our focus on typing – an essential 21st century communication skill students need to succeed in school and beyond – we organized a district wide keyboarding competition with 6,200 students competing using Typing.com. This competition could be duplicated on a school, or even on a classroom level and encourages students to practice and improve their keyboarding skills." – 8th Grade Teacher
---
*NO PURCHASE NECESSARY. Open to legal residents of the U.S. age 18 or older who teach at any of the Schools registered with Clever, and are located in districts where the Clever Library is turned on. Void where prohibited. Sweepstakes ends at 11:59:59 PM PST on 2/14/19. Odds of winning depend on the number of entries received. For full Official Rules, and prize disclosures, click here. Sponsor: Clever, Inc.
More to read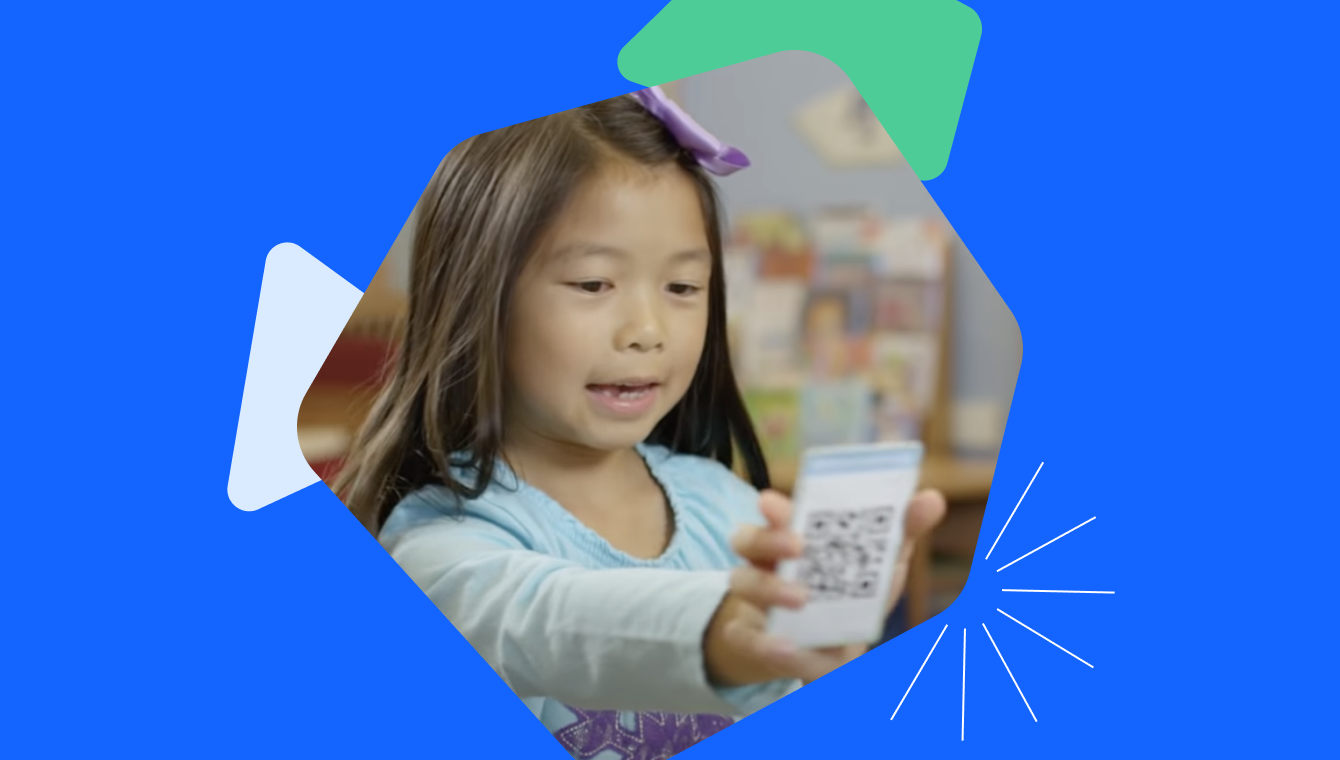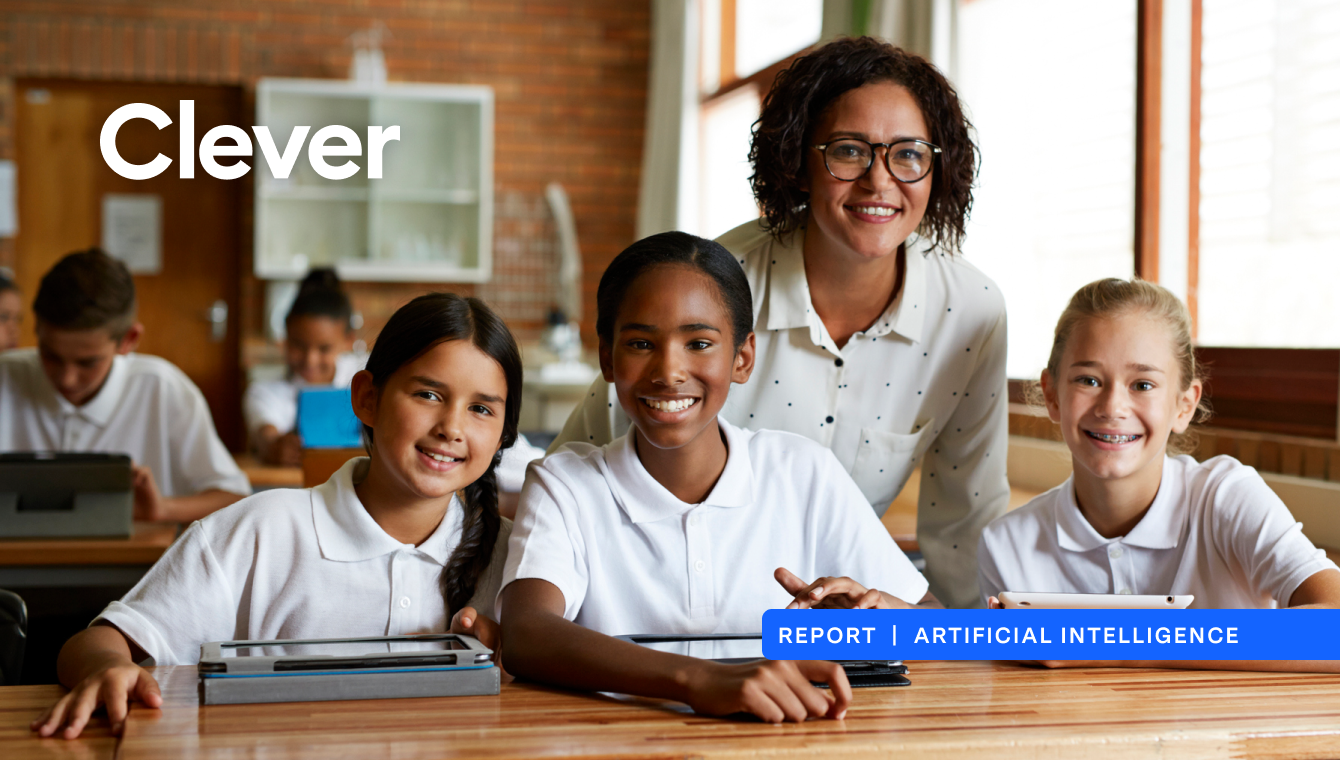 July 5, 2023
AI proves time-saving potential for teachers, but are they ready?
Educators and administrators agree that artificial intelligence will revolutionize K-12 education, however teachers' are skeptical of the tool despite its time-saving potential. How can districts prepare educators for the integration of AI in classrooms?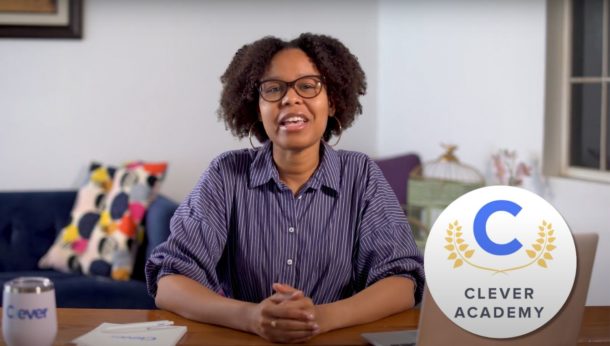 June 27, 2022
Clever Academy: New with admin checklist, LMS integration content, and more
From a step-by-step guide for any district to successfully implement Clever to our new LMS and thought leadership modules—Clever Academy is refreshed and ready to support your community for Back to School 2022. Clever Academy, our on-demand training platform, is ready to support you and your district this back to school season, with a more […]
Subscribe to receive news and updates from Clever.