UNICEF Kid Power invites teachers to donate to children in need
November 15, 2019
Melissa Taing
Want to give back? Teachers have the opportunity to donate to children in need on November 20th.
Update 11.22.19: On World Children's Day – November 20, over 792k teachers log into apps via their Clever Portal. As a result, teachers unlocked 15,840 therapeutic food packets that will be donated by UNICEF Kid Power to malnourished children across the world. Thank you, teachers!
With the holidays approaching, themes of gratitude and giving show up in classrooms and at home. In fact, November 20 marks World Children's Day, an opportunity for students to get involved in making a difference in the world. UNICEF Kid Power makes this as easy as possible, by connecting healthy activities – like dancing, learning and working together – to real-world impact.
Give back on World Children's Day
On November 20, when teachers log in to any of their apps in Clever Portal, UNICEF Kid Power will donate a lifesaving therapeutic food packet (RUTF) for a malnourished child.
Brain breaks with a lifesaving purpose
As a free offering, teachers can install the UNICEF Kid Power learning application via Clever Library to get instant access to a collection of 3 to 5-minute interactive brain break videos.

The best part? These Kid Power Up brain break videos have a lifesaving purpose.
For every 10 Kid Power Ups played, UNICEF will deliver 1 lifesaving packet of therapeutic food to malnourished children around the world. By dancing, moving, learning and working together with Kid Power Ups, students are making real-world impact and helping their peers around the world.
Add fun to any classroom
UNICEF Kid Power has video content for all classroom needs, goals and moods:
Move and groove with dance and movement Kid Power Ups to energize students at the beginning of the day or as an afternoon pick-me-up.
Refocus attention and get students ready for lessons and tests with yoga and mediation Kid Power Ups.
Incorporate social emotional learning (SEL) skills into the school day with Connect Kid Power Ups, discussion-based videos that connect students with each other or to cultures and countries around the world to promote global awareness.
Install UNICEF Kid Power from the Clever Library tab in your Clever Portal and start making an impact today!
How to give back on November 20th
On World Children's Day, log in to any apps in your Clever Portal, and for every 50 logins, UNICEF Kid Power will donate a therapeutic food packet to a malnourished child in need.
Step 1: Log in to your Clever Portal
Step 2: Access any of the apps in your Clever Portal
More to read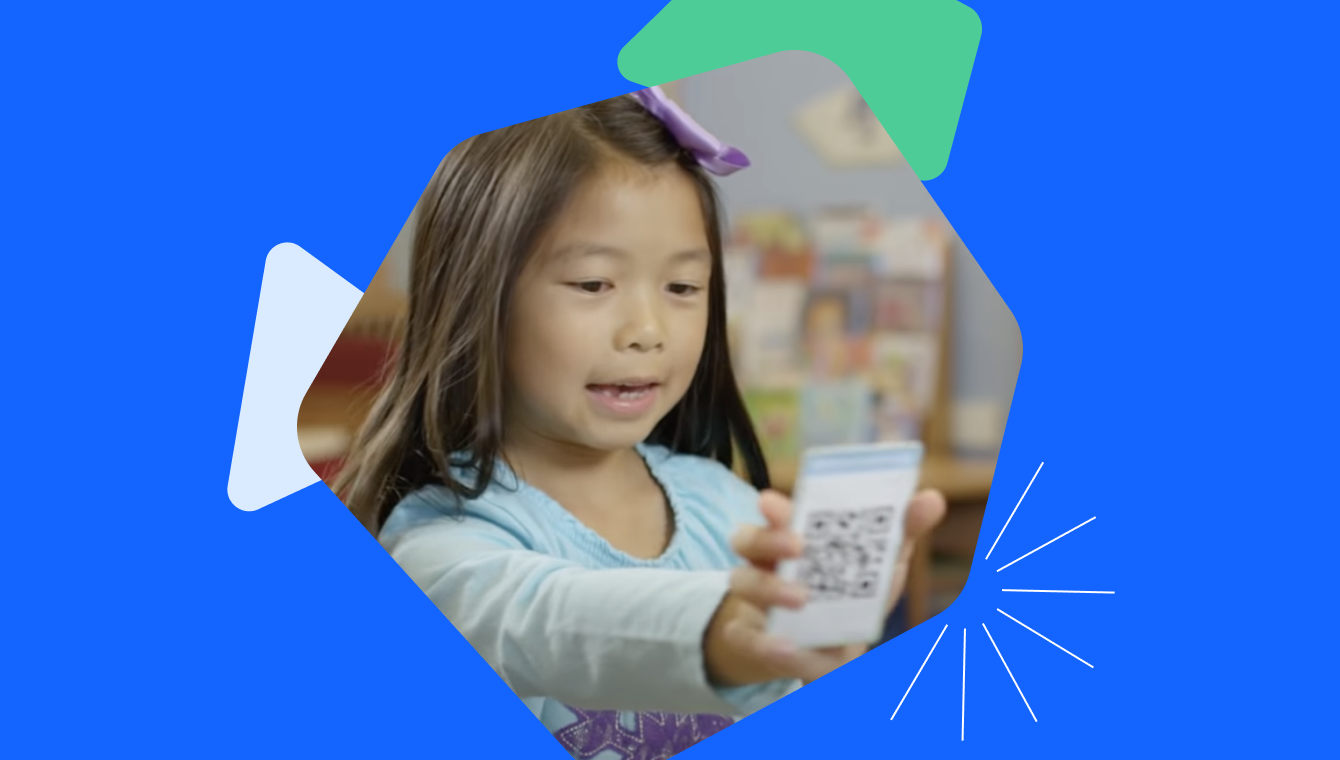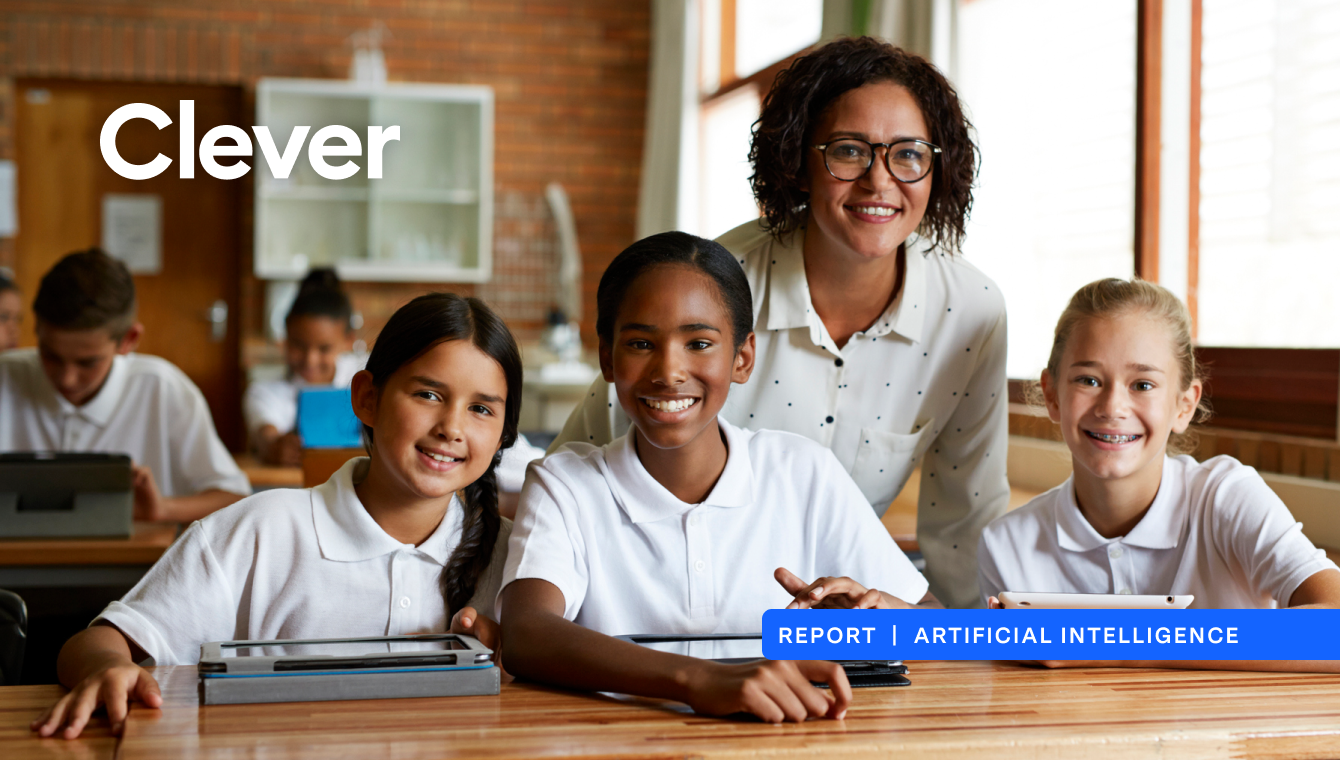 July 5, 2023
AI proves time-saving potential for teachers, but are they ready?
Educators and administrators agree that artificial intelligence will revolutionize K-12 education, however teachers' are skeptical of the tool despite its time-saving potential. How can districts prepare educators for the integration of AI in classrooms?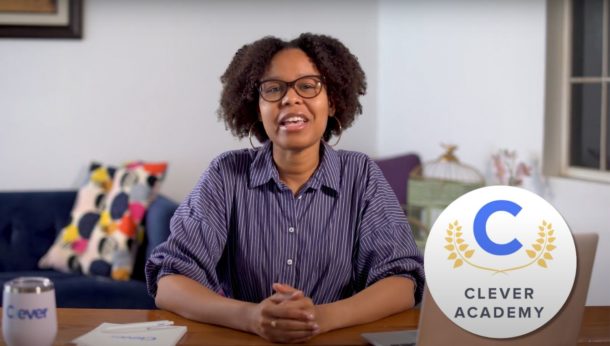 June 27, 2022
Clever Academy: New with admin checklist, LMS integration content, and more
From a step-by-step guide for any district to successfully implement Clever to our new LMS and thought leadership modules—Clever Academy is refreshed and ready to support your community for Back to School 2022. Clever Academy, our on-demand training platform, is ready to support you and your district this back to school season, with a more […]
Subscribe to receive news and updates from Clever.