Learning applications
Science
4 Apps K-12 teachers use for earth science lessons
October 27, 2019
Yovana Becher
Clever Library is a place where teachers can discover new edtech to use in the classroom with their students. This month we're featuring four apps with earth and science curriculum that teachers love. Learn how fellow teachers are using these apps and get inspired to try them with your students.

Install any of the apps below between October 28 – November 1 for a chance to win a prize pack!*

Get started with a lesson about climate change.
Built on the NGSS standards for content and teaching, the Energy and Climate unit follows a cohesive story arc, building the tools, hands-on experience, and cross-cutting concepts students need to solve real-world environmental problems.

What teachers say about Green Ninja
"Green Ninja is the first place I go to for NGSS-aligned curriculum. The various lessons cover various learning styles, are fun and engaging, and the units are designed to provide students with an overarching environmental consciousness." — Michael Dumbra, Teacher at Venetia Valley School, San Rafael, CA
Get started with a lesson about ecosystems.
Start by teaching a whole-group mini-lesson on ecosystems and the environment. Then, send you students to MobyMax Science to reinforce and practice with discovery-style manipulative question types! To assign the Ecosystems lesson, follow these steps and look for the Ecosystems lesson under Grade 3 Science.

What teachers say about MobyMax Science
"I love MobyMax. When I started teaching science years ago, I searched for years for a website/platform that would enhance student learning. I finally found it in MobyMax. It is the best representation for science that I have seen in one application. I also love the way MobyMax rewards teachers and students for all their hard work and dedication."
Get started with a virtual physics lab
Whether you're teaching 5th grade or high school Physics, you can find virtual labs that will challenge your students, support them in real time, and provide you formative data you need to inform your instruction. Inq-ITS virtual labs can be used as both formative assessments, and as a personalized learning support when working on simulations for Physical, Life, and Earth Science.

What teachers say about Inq-ITS
"Virtual labs can have a great place in the science classroom. Time and resource availability are often scarce, and the Inq-ITS labs allow my students to explore scientific concepts with an inquiring and exploratory lens that they may not have had the ability to otherwise. I really appreciate that digital labs such as this one allow teachers to collect and view digital data on our students' performance. It has really streamlined my formative assessments for these kinds of activities! I also appreciate that the standards being measured are consistent throughout the labs, so it's very easy to track student growth if Inq-ITS labs are used consistently with the same students." – Heather Feinberg, Teacher, Oregon
Get started with a lesson about earth diversity
The Earth Science lesson collection helps students in grades 1-3 develop a solid understanding of how our changing Earth supports a diverse community of organisms, and how people play a role in this relationship. Through the use of fun and engaging videos, students will explore important science concepts such as weather, climate, ecosystems, natural resources, and conservation. Together, the content in this exciting science playlist provides the perfect lesson for students to celebrate our beautiful and changing planet and learn ways to keep life going on it!

What teachers say about ABCmouse
"Thank you so much for this website! I especially like the Lesson Builder. I can go through and put all the lessons I want them to do in their lessons folder, and I can track which ones they've done. I love it!"

---
*Prize pack giveaway rules: NO PURCHASE NECESSARY. Open to legal residents of the U.S. age 18 or older who teach at any of the Schools registered with Clever, and are located in districts where the Clever Library is turned on. Void where prohibited. Sweepstakes ends at 11:59:59 PM PST on 11/1/19. Odds of winning depend on the number of entries received. For full Official Rules, and prize disclosures, click here. Sponsor: Clever, Inc.

More to read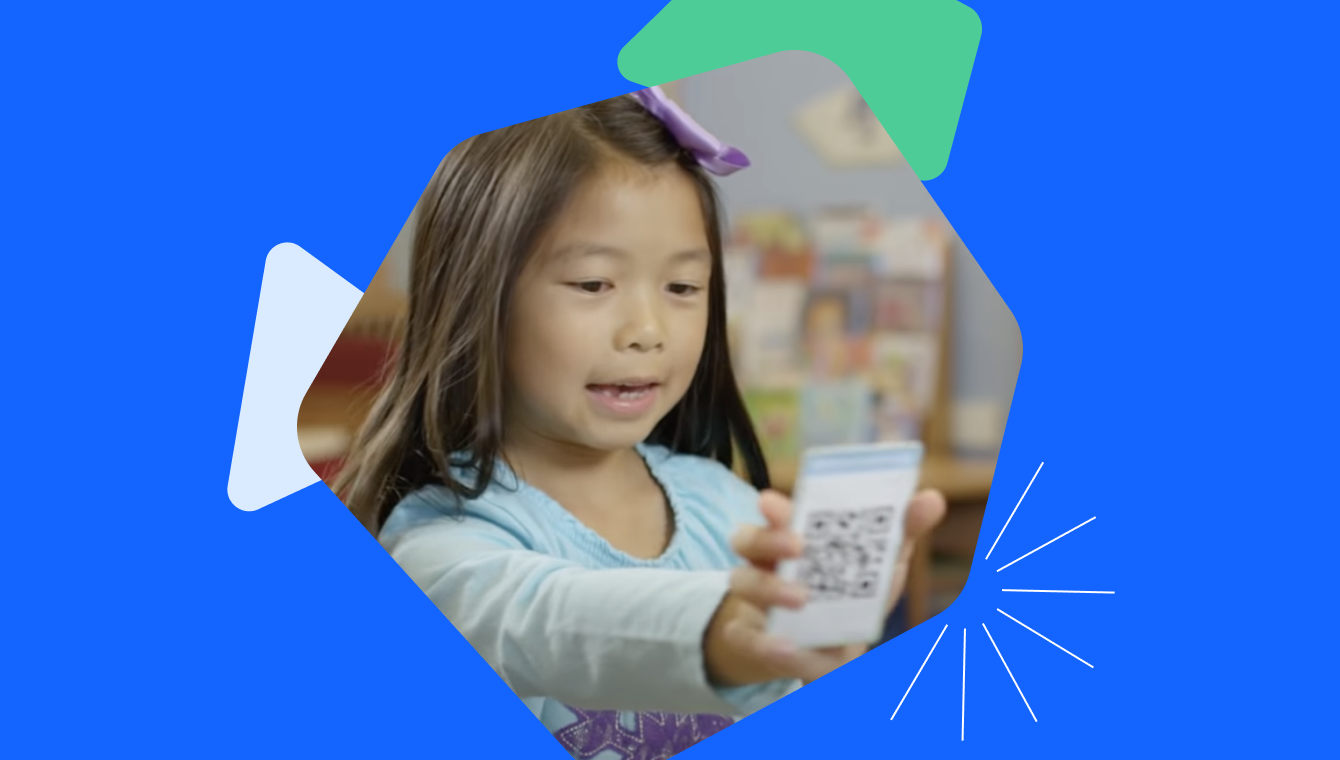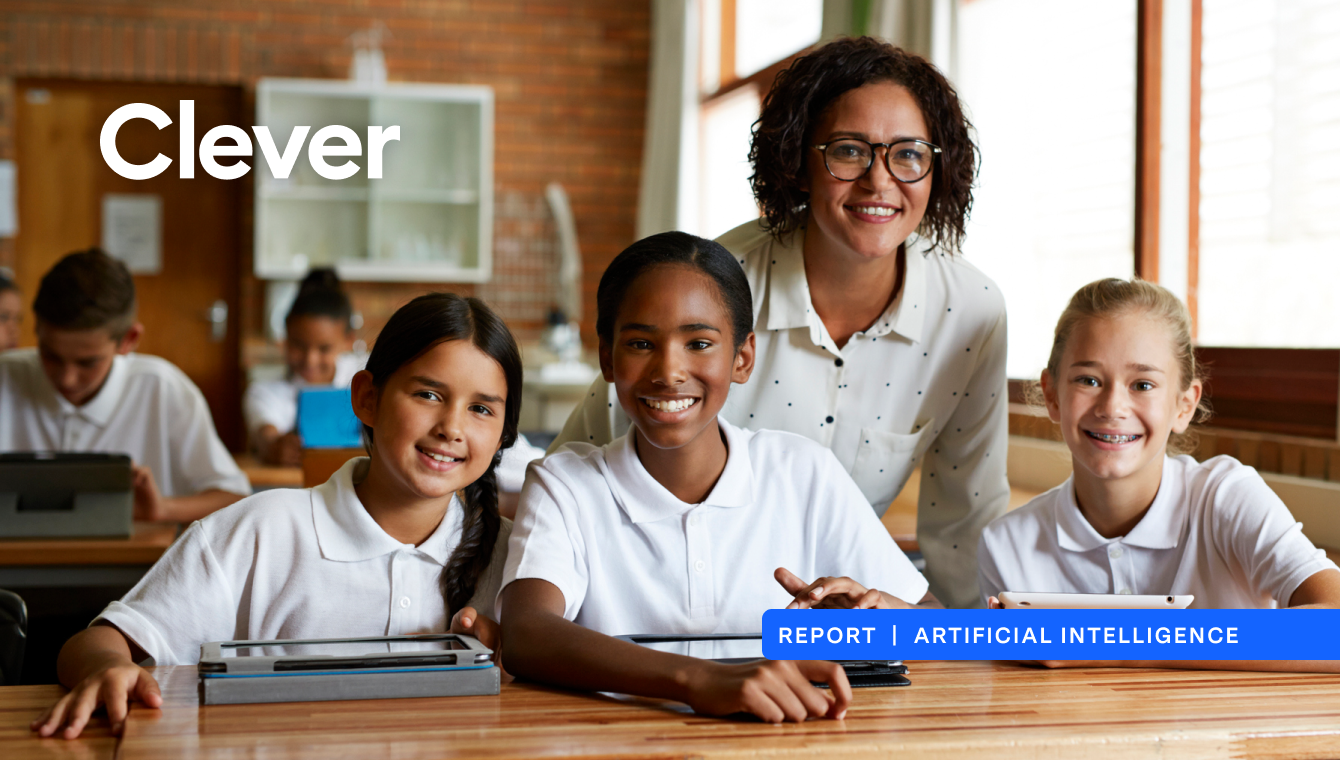 July 5, 2023
AI proves time-saving potential for teachers, but are they ready?
Educators and administrators agree that artificial intelligence will revolutionize K-12 education, however teachers' are skeptical of the tool despite its time-saving potential. How can districts prepare educators for the integration of AI in classrooms?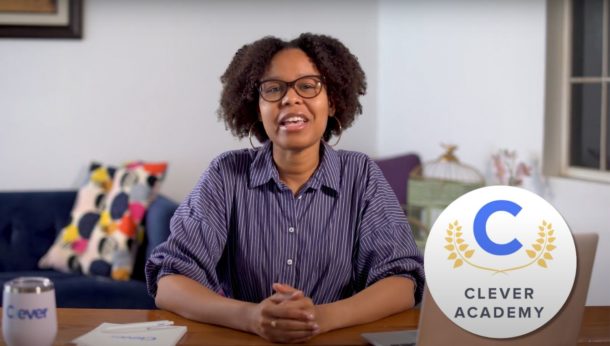 June 27, 2022
Clever Academy: New with admin checklist, LMS integration content, and more
From a step-by-step guide for any district to successfully implement Clever to our new LMS and thought leadership modules—Clever Academy is refreshed and ready to support your community for Back to School 2022. Clever Academy, our on-demand training platform, is ready to support you and your district this back to school season, with a more […]
Subscribe to receive news and updates from Clever.