Clever Academy now open for Teachers
July 29, 2019
Natasha Husein
Teachers, welcome to Clever Academy, our very first certification program for Clever educators. Learn more about how Clever Academy can help you get up to speed quickly on how to use Clever to its fullest potential.
---
We know teachers have so many programs, frameworks, lessons and professional development sessions to cram into a few weeks! We also know that they like to know as much as possible about the tools they're being asked to use. That's why we created a fun, engaging, and self-administered way to learn about Clever. Not only that, teachers can now earn an official certification as a Clever Champion, which is a great way to distinguish themselves as edtech leaders. Keep reading to learn more about Clever Academy and how to enroll in courses.
What is Clever Academy?
Clever Academy is a set of free online courses that helps educators learn how to use Clever to its fullest potential and unlock digital learning in the district. We understand that training and professional development is important, but often comes with a lot of challenges. With Clever Academy, you can learn at your own pace, check for understanding along the way, and go back to relearn whenever you want.

Distinguish yourself as an edtech leader and complete all four leveled courses to earn your Clever Champion certification.

What will you learn?
There are four leveled courses for district admins, teachers, and School Tech Leads.

Regardless of your role or years of experience, everyone starts at Level 1. In this course, you'll learn why you should use Clever and get an overview of our products. As you move up levels, you'll start setting up your Clever account and learning the day-to-day features that will really make school work better. Finish up certification in Level 4, where you'll learn all of the advanced features that all of our superusers are taking advantage of.

Feel like you're already a Clever Champion? Good news! You can always "test out" of a Level by going straight to the final assessment. Pass the test and move on to the next!
We've also partnered with Common Sense Education to include their top-rated Student Privacy training within Clever Academy.
Why should you do it?
There are so many reasons to complete the courses in Clever Academy. If you're a beginner, struggling with adopting tech in your school, or if you're eager to distinguish yourself as an edtech leader in your district, there's a benefit for everyone.
Earn certifications, badges, and cool swag.
Enter our Champions program for opportunities to represent Clever at conferences, help others in your district, get a sneak peek of new things in the works, and more.
Amp up your edtech skills and be able to add your Clever certification to your resume.
How to enroll
Enrolling is simple– just follow these steps:

Go to https://clever.academy
Authenticate with your Clever Account
Accept the Terms and Conditions
You'll only see the content that's relevant for you!

Extra credit
Be one of the first 1,000 educators to successfully complete Level 4 by September 30, 2019, and we'll send you this limited edition Clever Academy tote bag.

More to read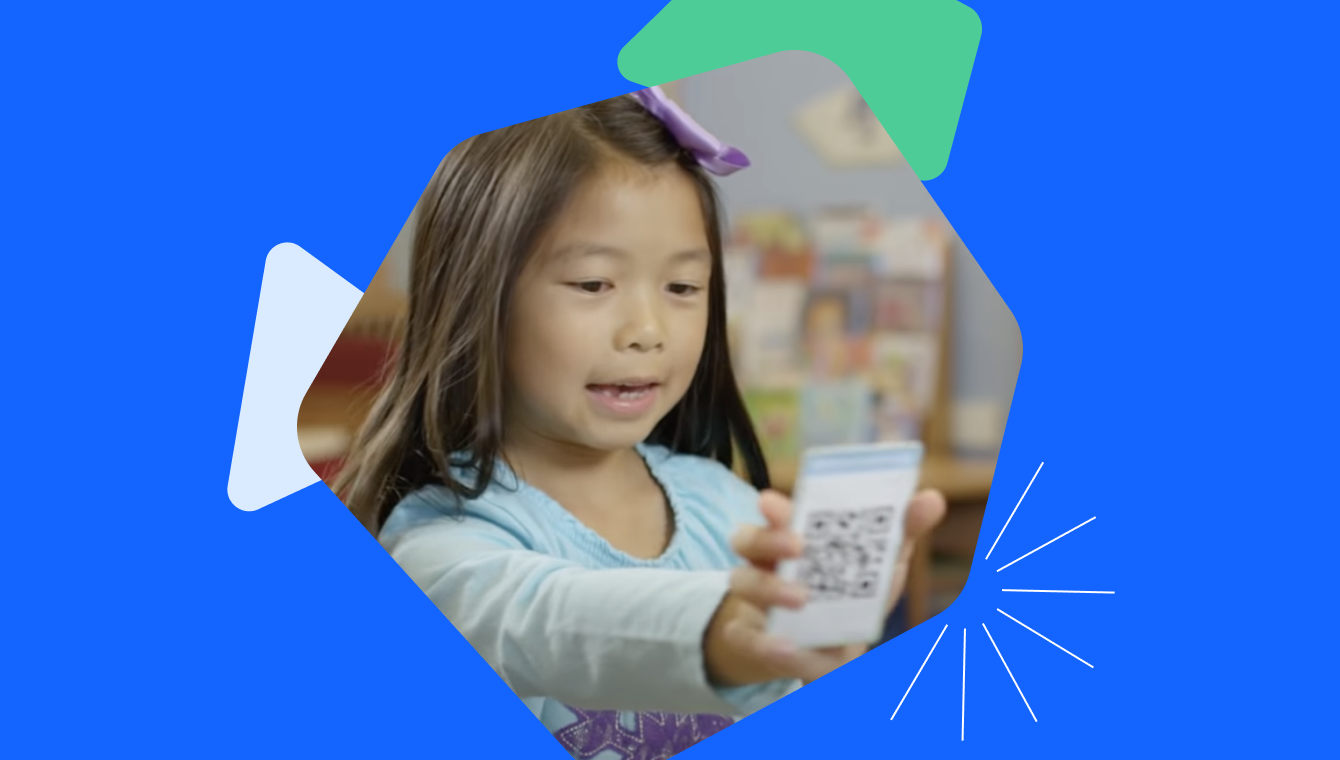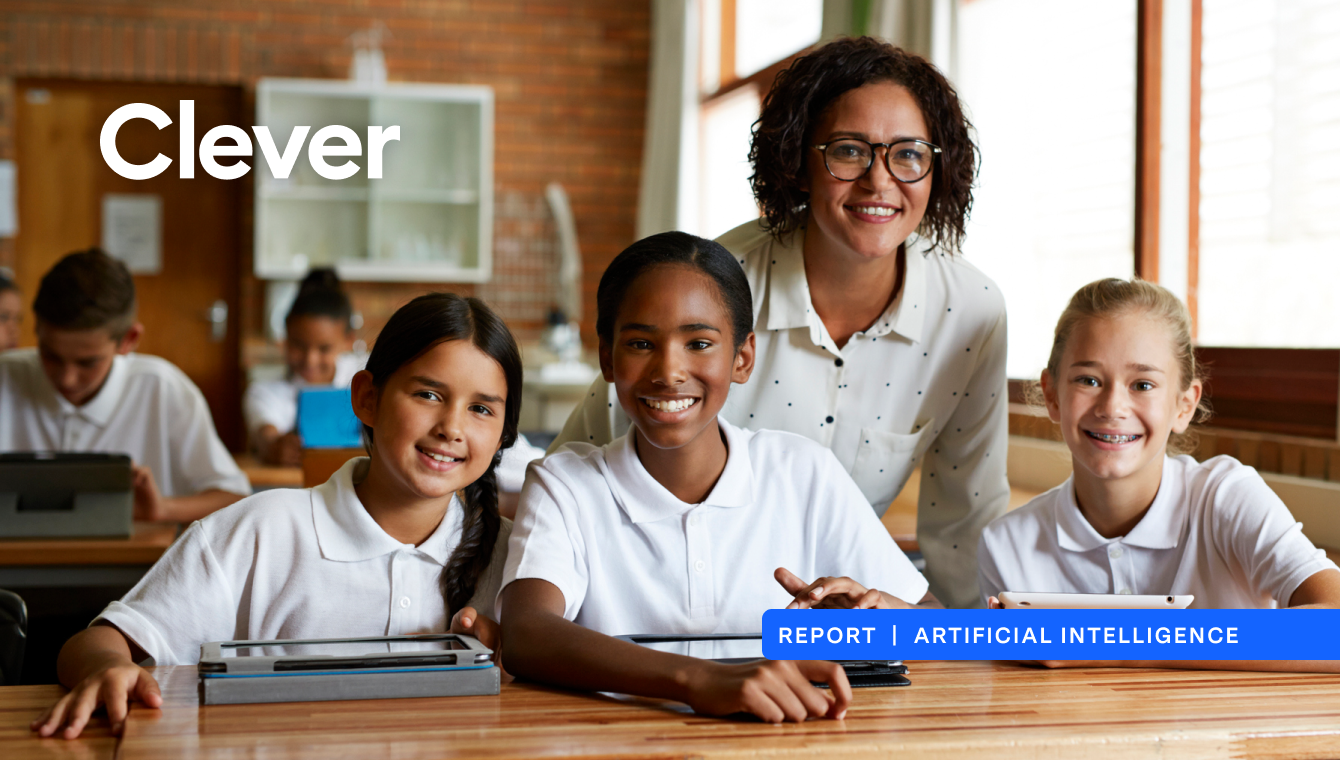 July 5, 2023
AI proves time-saving potential for teachers, but are they ready?
Educators and administrators agree that artificial intelligence will revolutionize K-12 education, however teachers' are skeptical of the tool despite its time-saving potential. How can districts prepare educators for the integration of AI in classrooms?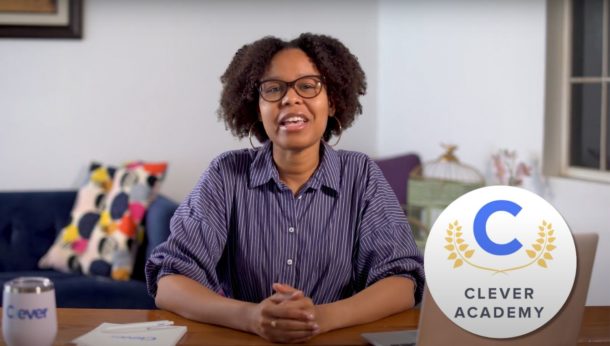 June 27, 2022
Clever Academy: New with admin checklist, LMS integration content, and more
From a step-by-step guide for any district to successfully implement Clever to our new LMS and thought leadership modules—Clever Academy is refreshed and ready to support your community for Back to School 2022. Clever Academy, our on-demand training platform, is ready to support you and your district this back to school season, with a more […]
Subscribe to receive news and updates from Clever.