Wildly understaffed district IT departments can make rollouts a game of chance for app providers
December 22, 2016
Eleanor Dorfman
"The best laid plans of mice and men oft go awry."  -Robert Burns
It's day one of a new school year. The bell rings and students take their seats. After taking attendance, the teacher shares the good news: starting this year, the school's 5th graders will use a cool web-based learning management system to organize their classwork. She asks the kids to open it up on their browsers.
Then it happens. One hand goes up. And then another. Something's wrong. This app doesn't work and the IT team is too busy to help. Within the hour, the teacher will file a complaint with the district's curriculum team. Within two hours, that team will have their app vendor on the phone. This pilot isn't working.
For app developers, getting first-time rollouts right is crucial to the long-term success of a new district relationship. The companies that do this well have it down to a science. It comes down to being on top of every single factor that can be controlled: prepare the secure transfer, ingest the student data, provision the students' accounts and train the users.
But what about the factors that are out of your control?
App providers know where I'm going with this. That's right. District IT teams are almost universally understaffed. In most cases, staffs of 2-3 IT professionals provide technology support across dozens of schools in their district.
And that number isn't expected to grow anytime soon. In fact, it may be getting worse. EdNET Insight's most recent "State of the K-12 Market" report (PDF here) found that while K-12 grew their 2015 software investments by 1-2%, their budgets for
technology support went down by 8%. For IT admins, it's literally a 'more with less' dynamic.
Live Oak School district in Santa Cruz offers a great example. Technology director Kris Cirillo is one of a two-person tech team that services 2000 students across seven different schools.
"Since it's just two of us, we need help from the school teams to keep things moving," said Kris. "Complicated tech tasks won't work."
And this is the crux of why high-fidelity software implementations keep getting harder for app providers. Even the apps with the most thorough deployment plans can miss that back-to-school deadline if the district's IT administrator doesn't have time for the manual processes needed on his or her end.
"District IT teams are very busy during the run-up to back to school, and that can certainly make new implementations more complicated," said Carol Blanco, a customer success leader at the popular app provider Lexia Learning. She says giving schools' users advance notice of the implementation timeline and educating them on the data exchange process can help, but what about the IT teams themselves?
Why is this so difficult?
For apps, it doesn't matter how many implementation experts you have. If you're asking district IT to use manual data processes, your on-time launch is in jeopardy. Those IT teams will forgive you – but your actual decision makers in curriculum will remember this when it comes time to renew your contract.
The key to addressing these manual processes is to eliminate them entirely by integrating directly with districts' student information systems (SIS). That means student roster information is securely and automatically transmitted to the right learning apps so that each student's account is ready for learning in time for that first day of school–and every day after.
So why don't app vendors do this all of the time? Well, it's complicated. There are more than 100 SIS platforms and more than 50 identity providers used in America's K-12 schools today. Embarking on a series of one-off data integrations merely shifts the burden from the district to the app's own technical team.
So what's an app to do?
Apps that are building integration teams and support staff to handle this are finding that they keep having to add additional resources. Some are providing one-on-one support. Others are investing in technology. Many are doing both, but this creates a growing cost center in the company. The result: many of today's large app vendors spend $2-5 million each year building and maintaining these custom integrations.
Clever is automating and securing these integrations for more than 200 of the most exciting learning apps today – connecting them seamlessly to more than half of the schools in the US. Apps integrate with Clever once, and Clever handles the rest. Each of the app's district customers simply authorizes Clever, selects the data that it needs to share with the apps, and the rest is automated.
For Kris Cerillo in Live Oak School District, the difference can mean everything.
"At the beginning of the school year, we all have enough things to worry about. If teachers can't rely on a new app account being available then they'll be a lot less likely to use the program," said Kris. "When we automate these processes, it makes deployments much better. I can go to bed tonight not thinking about whether I need to download a new report from my SIS in the morning, convert it over to the right format, and email it off to the app. I just never have to worry about it."
Want to learn more about how Clever can help app providers provide world-class implementation experiences for their district customers? Drop us a note to info@clever.com!
More to read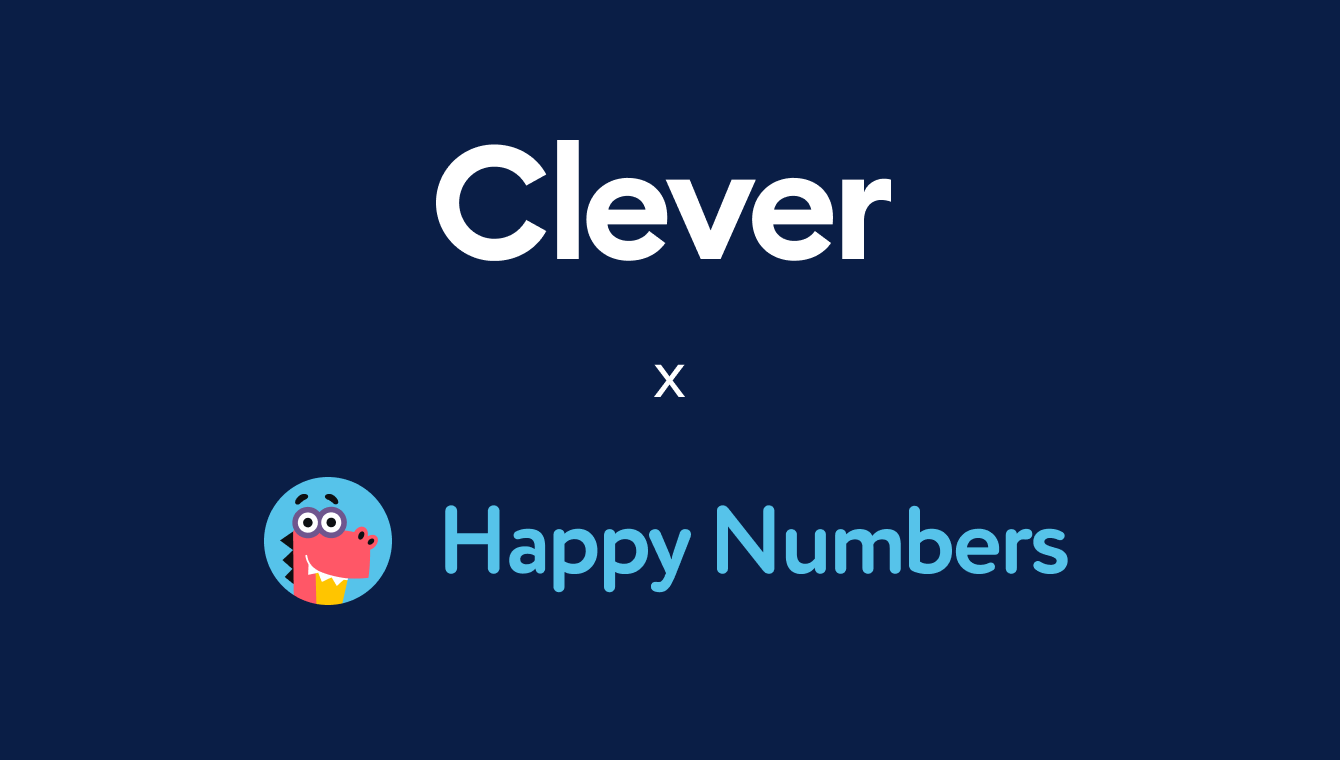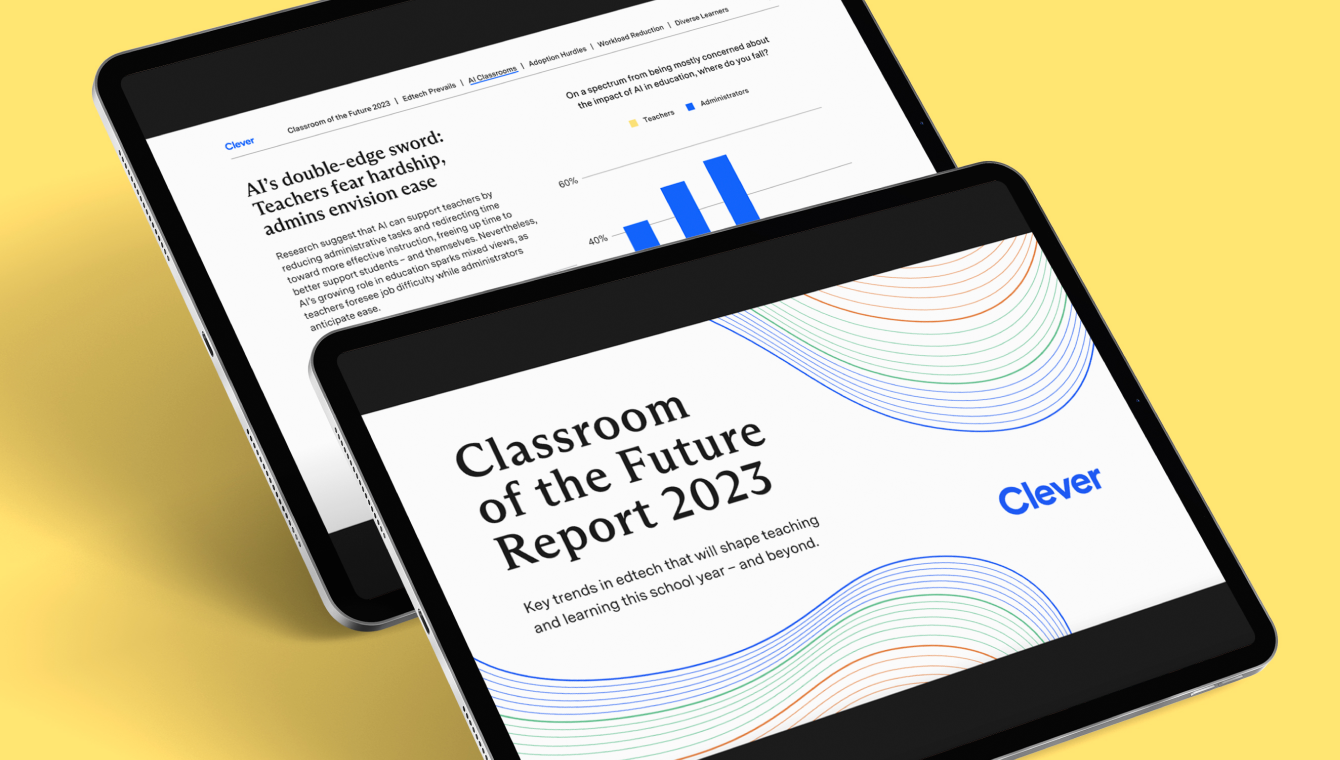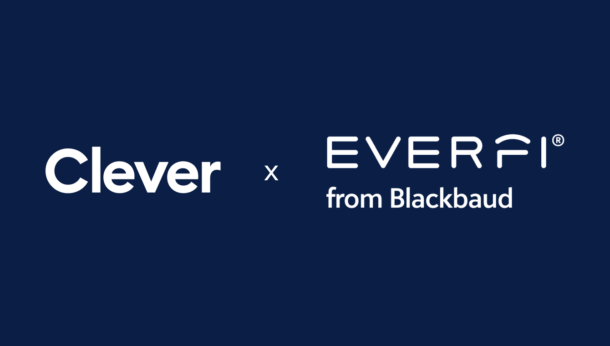 Subscribe to receive news and updates from Clever.