Let's celebrate Teacher Appreciation Week
May 3, 2016
James DeKoven
In honor of Teacher Appreciation Week, we're celebrating extraordinary educators around the country. Watch the Clever team sharing memories about their favorite teachers and moments from school. And read the first edition of Teachers Matter, our new series that profiles teachers and the amazing work they do with students every day.
Today we're featuring Lani Mednick, who currently teaches Transitional Kindergarten at Vincent Academy, a public charter school in Oakland, CA. We'd love to hear your story. Just send us an email with Teachers Matter in the subject line – one of our friendly writers we'll schedule an interview right away.
"I keep at it for the kids. They inspire me everyday." That's how Lani Mednick sums up what motivates her as a teacher. Now in her seventh year in the profession, Lani began her career teaching 6th grade Math and Earth Science at a public school in Denver, but quickly realized she wanted to teach younger kids.

"I noticed the gaps in learning, much of which were due to poor early childhood education. I wanted to set the stage for their learning potential and help give kids a positive head start."

Lani was nice enough to take time from her busy day to talk about her career, the state of education technology, and what keeps her excited about teaching.
What motivated you to become a teacher?
I grew up in Seattle, in a household of educators. My father founded Teachers Without Borders, so there were always teachers from all over the world at my house discussing educational inequity around the dinner table. While I was at college at the University of Southern California (USC), studying philosophy and communication, I was struck by the stark contrast between the 'haves' on the USC campus and 'have nots' in the local South Central Los Angeles community.
This inspired me to spend all of my extracurricular energy in supporting the community and schools around me. It sparked my passion for Urban Education. I later joined Teach For America (TFA) because it was an efficient way to get a teaching credential and jump right into the classroom. While in TFA, I got my masters in Urban Education and Leadership from University of Colorado Denver.
You've been at it now for seven years. What are your favorite aspects of the profession?
I love the families and students I get to inspire and be inspired by each day. I love having an impact in the positive trajectory in these children's lives. I love helping to set the foundation for their education.
What led you to Vincent Academy?
I came to Vincent Academy for two reasons. My friend and former principal became the principal there, and he recruited me. Also, Vincent Academy has a mostly African American, low-income student population. Many are at or below the poverty line, so it was a chance for me to help make a true difference.
Low-income neighborhoods typically have low access to technology. Is that the case at Vincent Academy?
Not necessarily. Every kid goes to a technology class once a week where they use tablets or Chromebooks to play educational games or work through learning programs. And although we currently don't have enough technology to serve all of our students, things will change soon. Student performance and attendance have improved, which means that starting in the fall of 2016 we'll have an increased budget. Hopefully we'll be able to have five tablets per class and a computer cart of 30 computers for each grade level.
That's great news. But how would you describe your students' level of technical literacy?
My students are barely five years old. Their only 'technical literacy' is intuitive from playing with their parents' phones and tablets. I use some programs in class that get them excited and engaged. They like Raz-Kids, ST Math and other adaptive applications. I like Blendspace because I can create lessons with a variety of sources in one platform. My kids have a lot of fun with Flocabulary and GoNoodle.
Have you seen technology help to improve student performance?
Adaptive programs have made a big difference. Like all students, my students are all at their own levels of learning and comprehension, so adaptive software really helps each individual with his or her's own needs.
Okay, education technology seems to be working well for your students. But what about you? Any challenges?
The main problem is that technical literacy is low among teachers. We lack awareness of what technology is available and how it can be used to best serve students. More professional development is essential. We need the Bay Area's technology companies, organizations and overall technology community to be better coordinated and accessible. This would provide more knowledge so teachers could make more informed technology decisions
Schools don't have this knowledge and subject matter expertise in-house. It's an "education gap"—we don't know what options are available. It's like if you're putting together a toolbox. There are a bunch of different hammers and screwdrivers to choose from, but you need to know the best one for your needs.
Imagine one feature or type of functionality you wish an education technology company would invent. What is it?
Actually, I think it was just created. I love the idea of Clever Badges, how it makes logging in so much easier for young students. As someone who teaches five-year-olds, I have no doubt this will give me a lot more time for teaching.
Share your story as a teacher. Just send us an email with Teachers Matter in the subject line – one of our friendly writers we'll schedule an interview right away.
More to read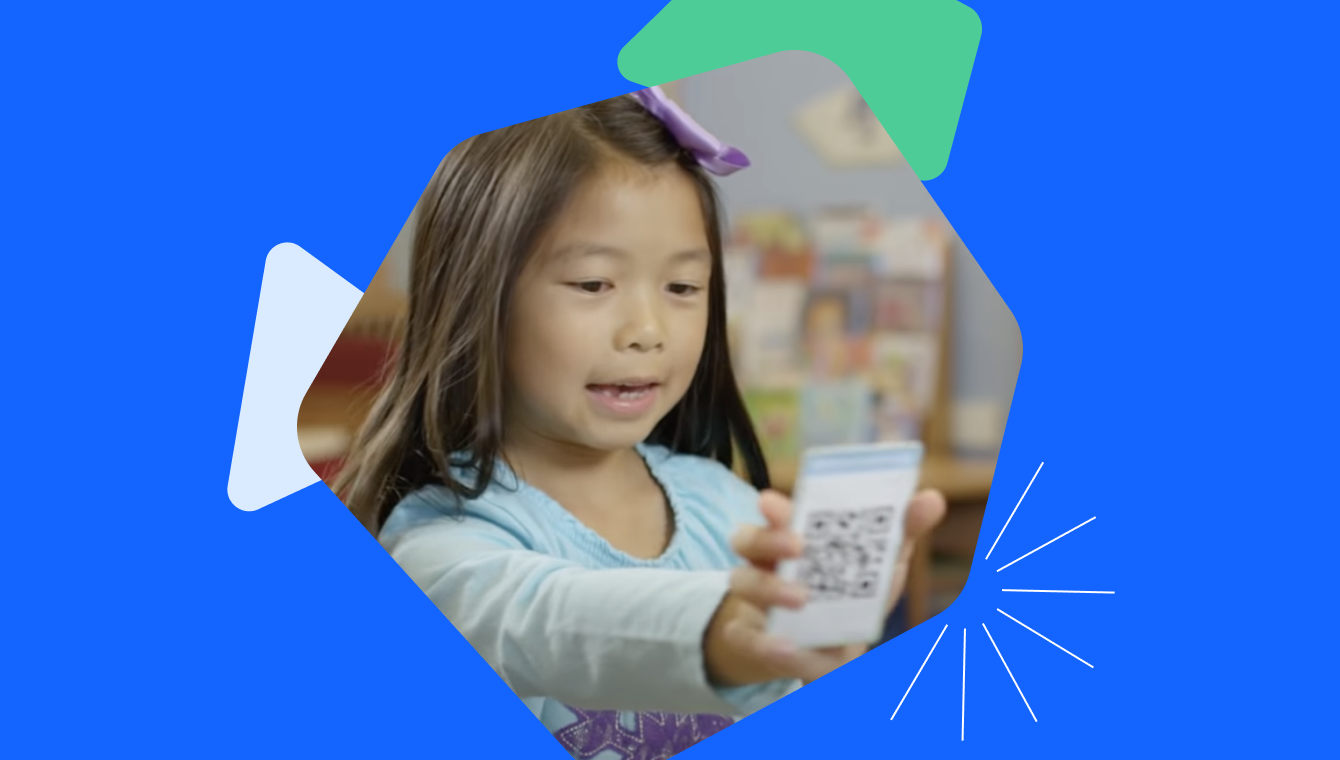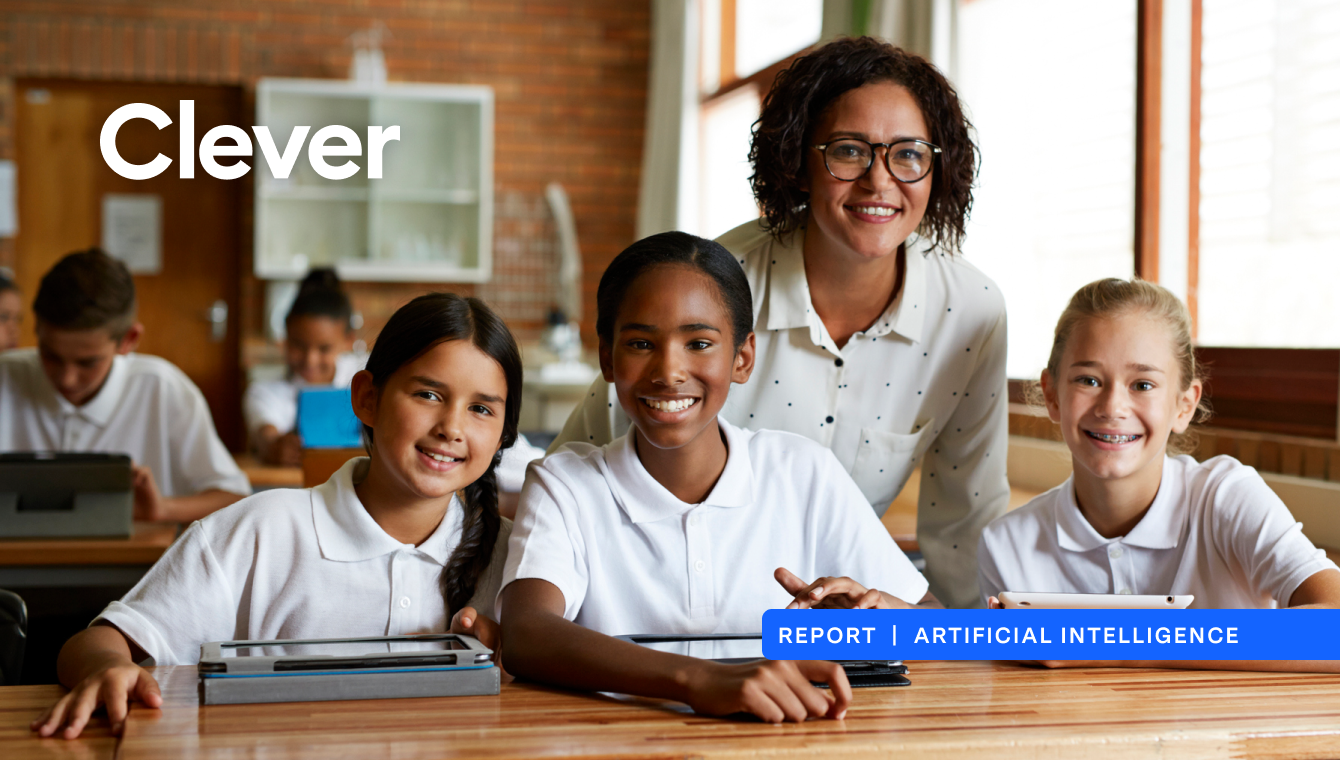 July 5, 2023
AI proves time-saving potential for teachers, but are they ready?
Educators and administrators agree that artificial intelligence will revolutionize K-12 education, however teachers' are skeptical of the tool despite its time-saving potential. How can districts prepare educators for the integration of AI in classrooms?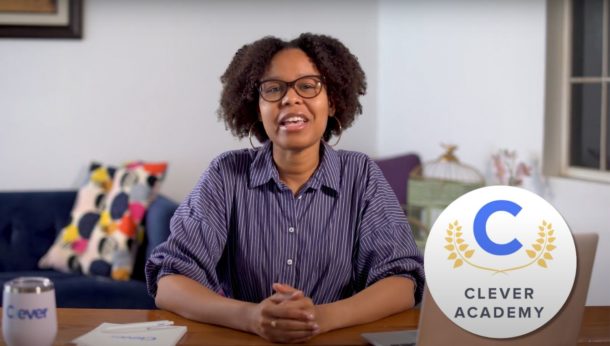 June 27, 2022
Clever Academy: New with admin checklist, LMS integration content, and more
From a step-by-step guide for any district to successfully implement Clever to our new LMS and thought leadership modules—Clever Academy is refreshed and ready to support your community for Back to School 2022. Clever Academy, our on-demand training platform, is ready to support you and your district this back to school season, with a more […]
Subscribe to receive news and updates from Clever.