Clever supports
1EdTech

OneRoster®

As the most widely adopted rostering solution with seamless integrations, we are proud to be a founding member of 1EdTech OneRoster. We continue to support the development of open standards, including 1EdTech OneRoster®, so you can connect to any application.
What is 1EdTech OneRoster®?
OneRoster® is an open standard developed by 1EdTech™ Consortium for sharing class rosters and related data between a student information system and other applications used across the edtech industry. Districts and applications use the standard with Clever to easily roster classroom accounts. Clever is an early adopter of OneRoster® and certified by the Consortium for the latest 1.2 version, as well as the previous 1.1 and 1.0 versions.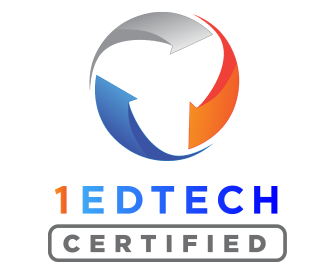 Step one
Send your OneRoster® files to Clever (version 1.0, 1.1, or 1.2). Whether you're already using the popular global standard or if you're thinking about adopting it, Clever makes it easy.

Step two
Districts use Clever's simple data rules to select which users, classes or grades need access to each resource. Then accounts are automatically created in the apps.

Step three
Clever groups students into correct classes, teachers see the right students for each app, and everyone uses a single login to access software.
What people are saying about Clever and OneRoster®
Becoming an early adopter of OneRoster 1.2 was an easy decision at Clever. As one of the leading K-12 digital learning platforms, Clever, our application customers, and our partnered school districts have received so much value from utilizing the OneRoster 1.1 standard, and the exciting updates in 1.2 will help us ensure even better data quality and security for students across the globe.
Supporting open standards is a core element of Houston ISD's digital strategy to support personalized learning. As a long-time user of the Clever platform, we're thrilled to see Clever move to the front line. Clever's OneRoster® support means that HISD can use the platform to simplify our OneRoster® rollouts this back-to-school season.