Equity & Belonging
Life at Clever
Year in review: Diversity, equity, and inclusion in 2022
December 15, 2022
Amie Ninh
We're still learning, growing, and making important changes around our own diversity, equity and inclusion efforts in 2022.
Applying 2021 learnings
2021 was a milestone year for Clever around DE&I, including our first-ever DE&I strategy and company-wide goals and the introduction of three guiding stars to focus our work: equitable organization, equitable impact and equitable ecosystem. At the end of 2021, we undertook a sincere and candid effort to examine where we could be better. While all three guiding stars were important, some had outsized significance that required more prioritization.
Moving into 2022, we had an opportunity to make critical pivots based upon these lessons. What has been true from last year to this year is the spirit of informed experimentation around DE&I work – That's not to say we're taking action for the sake of action; rather, we're leveraging an ongoing evaluation and learning process – informed by multiple data sources such as employee stories and feedback, quantitative metrics, academic research, etc. – to try out new methods and approaches to the work. No organization has DE&I figured out. We at Clever certainly don't either and so we understand the important place that risk-taking and creativity can have in our initiatives.
How we shifted in 2022
Some core convictions remain true as well: We are still committed to making Clever a place where all employees experience a sense of agency and have no doubt that they are seen, heard and valued. We also believe that each guiding star will lead us to becoming the organization we aspire to be. That said, we shared last year that our impact could have been greater if we did not stretch ourselves too thin. While we are still focused on our guiding stars long-term, we also knew that we had to change the weight and effort placed on our pillars for this year. In particular, we placed more emphasis and resourcing on our equitable organization pillar.
Improving our infrastructure in service of an equitable organization
Undoubtedly, equitable organization is our most important pillar because it's all about our employees and our company culture. It means our ability as an organization to engage and retain our talent. And when it comes to culture, every employee has a critical role to shape it. DE&I is not the job of one individual but a responsibility for all. In fact, it's an ineffective strategy for so many DE&I efforts to hinge on one or a few individuals. We learned hard lessons about this last year: We heard from members of our Equity and Belonging Leadership Committee (E&BLC) who are moving DE&I initiatives forward that there was still so much work to go around, and we needed to engage more of the organization. Longevity and sustainability of this work were a huge concern.
Thus, we refined our infrastructure a bit this year. We kept our E&BLC model in tact but also opened up new and lower lift pathways for even more Cleverites to contribute to DE&I initiatives, channeling most efforts into three high priority workstreams.
Re-evaluating performance and progression through an equity lens
In our employee engagement surveys, we heard that career growth and development are key levers why employees decide to stay or leave. And performance evaluation systems can often lead to inequity in terms of who gets rewarded, recognized, and provided with opportunities. Thus, one high priority workstream this year was to evaluate and redesign our performance evaluation process with an equity lens for the future through an iterative, community-centered cycle of feedback and design. Additionally, we introduced a more formal learning and development program for the first time, which included offerings at the intersection of leadership and DE&I.
Ensuring widespread adoption of DE&I competencies and culture tenets
Over the last couple of years, we've explored ways to deepen a trusting and transparent company culture that walks the talk around DE&I. This has involved refreshing our culture tenets and seeding the adoption of a newly created set of DE&I behaviors and competencies that all Cleverites should demonstrate. This was the focus of the second high priority workstream: Ensure widespread adoption and understanding of our DE&I behaviors and competencies and updated culture tenets.
And of course, there are critical components of equitable organization that continued evolving from previous years. Our 8 employee resource groups engaged in more rigorous goal setting for the year and found powerful, collaborative ways to honor intersectionality across communities. Additionally, we advanced our capacity to further diversify Clever, which you can read more about here.
Focusing on product equity and inclusion
In 2021, we experienced momentum on our second guiding star, focused on having an equitable impact with our products and services, and didn't want to lose it in the new year. But our product equity and inclusion efforts, in all honesty, are relatively new and still taking shape. We don't claim to be experts in this space nor do we know what's sometimes best for districts, teachers, and students. In fact, we can learn a lot from the equity efforts of our partners. We sought to connect more frequently with our school district partners this year to better understand their wins, their challenges, and how education technology can help or hinder their equity initiatives. At the same time, we're examining what our product impact and usage looks like across schools and surfacing product improvements.
To share more about our commitment to equitable edtech, we published a set of product inclusion principles that will help guide our product decision making. We also viewed this as a means for accountability and a path to connect with others in our ecosystem who are also passionate about this. However, we don't want these principles to just be words in a document. We stood up an internal cross-functional team to operationalize them, identifying the gaps between our aspirations and current practices in the product development lifecycle.
Moving forward, our hope is to continue to engage and learn from other partners – app partners, school districts, and other education organizations – as we mature our initiatives. We'd love to hear from you!
What we've learned
In the past two years, we've invested more heavily in DE&I than ever before, we've made progress to diversify our organization, we've designed a more robust infrastructure to support DE&I work, and we've begun to implement pivotal changes in the systems that impact people.
Driving greater systemic change
DE&I work is not a list of programs or activities; rather, it's about changing what's been systemic and deeply entrenched in organizations.
Of course, we're proud of the strides we have made, and simultaneously, it's not enough. We must exercise humility in this moment because the work must proceed to become even deeper – Transformative DE&I work is rooted in fundamentally changing the conditions that have existed because of systemic racism, sexism, ableism, etc. That means changing people's lived experiences, particularly those most marginalized, by creating new possibilities through systemic change. This has been a philosophy over the last couple of years but how we get there is a learning process. We've uncovered a few ideas, such as building a shared analysis of the actual equity challenges that exist across the organization, distributing the load of DE&I work to more people, and deepening relationships across lines of difference and positional power. We also know that the underpinnings of this work involve a strong culture of trust, transparency, and psychological safety on individual teams, cross-functional teams, and throughout the entire organization.
We can say that this is more true today than a few years ago but we still have a long way to go here.
Remember the interconnections; be intentional
DE&I work doesn't exist in a silo, and we must also strategically tackle areas of change.
We've also learned that so many of our efforts are highly interconnected: Changes in one leads to changes in another, from our overall company strategy process to our performance evaluation system to our learning and development efforts, which filters down to how our culture manifests. Systems change theory holds that it's ineffective to tackle all challenges in a system at one time and instead to find leverage points, which are places in a complex system where one shift can produce a ripple effect of many shifts. We have to be even more intentional moving forward as we pull levers for change in the future.
The lessons we take forward will inform our strategic planning efforts in 2023 and beyond.
Resources
Unequivocally, this work is messy and demanding. And it would not be genuine to say otherwise. But we're wholeheartedly on a never-ending journey to become an equitable and anti-racist organization, and we share our authentic insights to be transparent about what it can look like.
For other organizations invested in DE&I, here are some multidisciplinary resources that we at Clever have found informative and useful on this journey:
Emergent Strategy: Shaping Change, Changing Worlds by adrienne maree brown
The Power Manual: How to Master Complex Power Dynamics by Cyndi Suarez
How to Talk to Your Boss About Race: Speaking Up Without Getting Shut Down by Y-Vonne Hutchinson
Systems thinking (We recommended reading Thinking in Systems: A Primer by Donella Meadows or Systems Thinking for Social Change by David Stroh)
The Fifth Discipline: The Art and Practice of the Learning Organization by Peter Senge
Design Justice: Community-Led Practices to Build the Worlds We Need by Sasha Costanza-Chock
To learn more about DE&I at Clever, visit our website.
More to read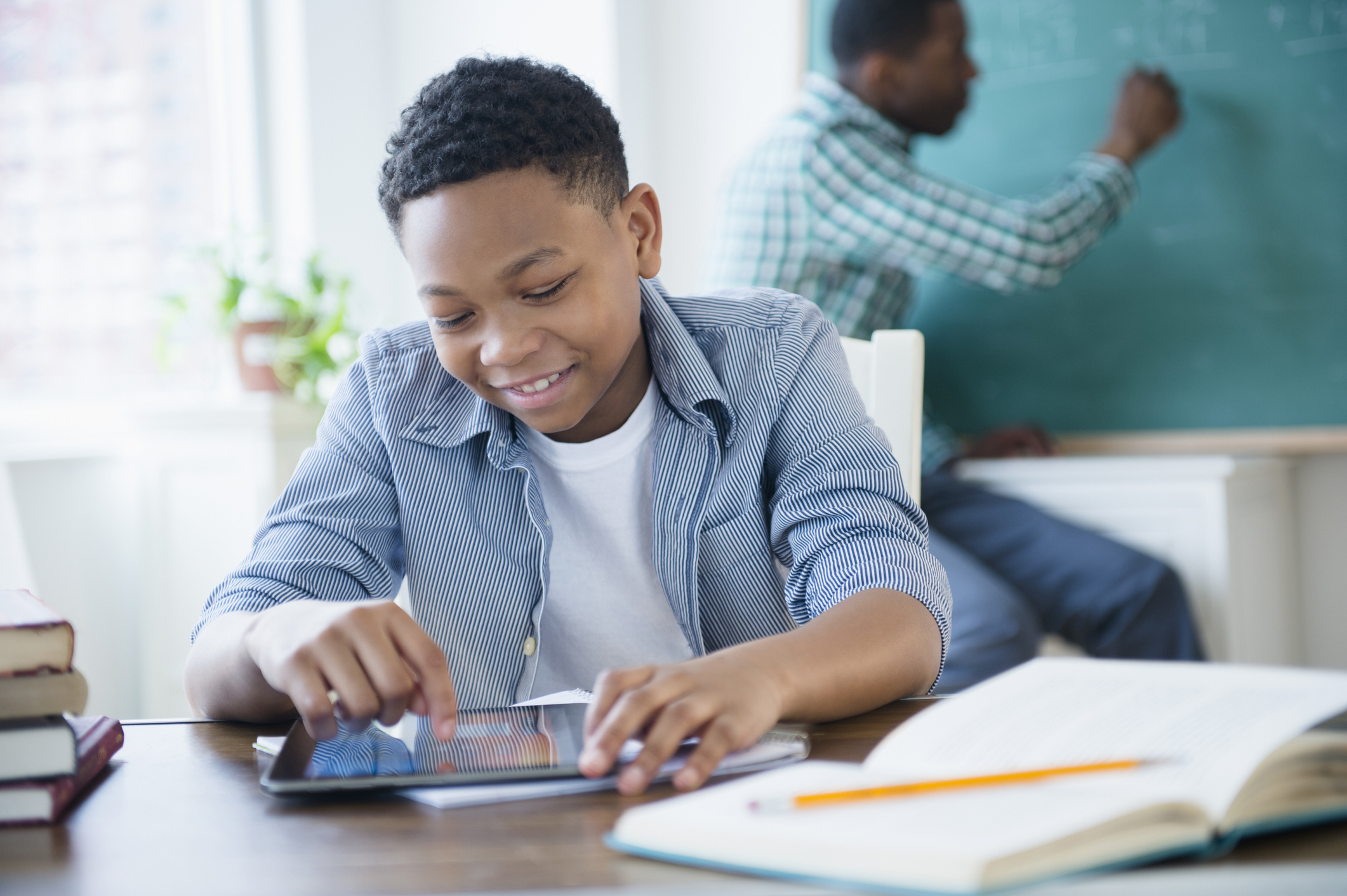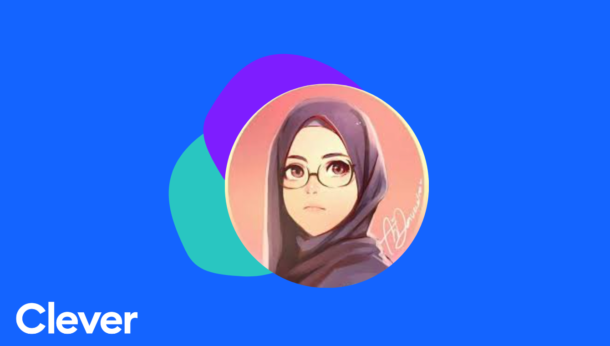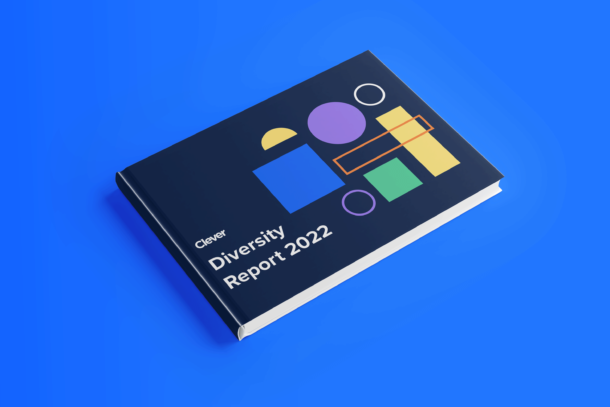 Subscribe to receive news and updates from Clever.