Year in review: Diversity, equity, and inclusion in 2021
December 16, 2021
Amie Ninh
In 2021, Clever set three guiding stars to lead us toward building a future of equitable opportunities, products, and communities. Here's a look at how we're investing in diversity, equity, and inclusion.
*Please note: This post was written on behalf of the Equity and Belonging Leadership Committee at Clever as well as our Executive Team.
Where we've been
Sharing Clever's journey toward greater diversity, equity and inclusion would feel deeply incomplete and inadequate without first acknowledging and honoring where we've been.
At Clever, our diversity, equity and inclusion (DE&I) work began in 2015 when some of our employees, largely BIPOC, started leading DE&I efforts on a volunteer basis. Out of these grassroots efforts came some powerful moments and shifts. In 2020 our Women of Color employee resource group asked tough and valid questions of our organization, and encouraged Clever to double down on a commitment to becoming more equitable and anti-racist. Because of this, we formed an Anti-Racist Working Group and an Equity Metrics Working Group to guide Clever's future direction on DE&I and create a plan for acting on recommendations. Out of these efforts came our first-ever DE&I strategy, company-wide goals around DE&I, and our first full-time hire dedicated to DE&I.
We are deeply grateful to the folks who were responsible for moving DE&I forward at Clever over the years.
Where we are today
As an organization, we're still tackling our share of challenges. We have an aspiration to mirror the demographics of the US K-12 population, but this will take years of goal-setting and diligence. Thus far, we've made important shifts and changes to the way we recruit and hire (see more in our 2021 Diversity Report). We built a powerful set of Culture Tenets a few years ago that served us well back then, and we're now at a moment where our culture needs to further evolve to be even more inclusive. As an entire organization, we must interrogate where and how bias impacts our systems and processes. For our employees, we must support individual growth to have tough conversations and build the necessary skills for inclusive leadership. Given that DE&I work at Clever largely started as grassroots initiatives, we must also continue to invest heavily and build the infrastructure needed for our efforts to have longevity and sustainability.
We don't have it all figured out and know that becoming an equitable and anti-racist organization is work that lasts a lifetime. To that end, in 2021, we put a set of "guiding stars" in place to ensure that we're moving in the right direction: equitable organization, equitable impact and equitable ecosystem.
Guiding star #1: Equitable organization
This is what we want to be true internally at Clever—that all employees here feel seen, heard and deeply valued. So we spent this year working on a number of internal initiatives that put DE&I front and center.
First, we clarified our expectations of our employees: We believe that creating a diverse, equitable and inclusive Clever is the responsibility of all of our employees, both individual contributors and managers. Thus, we crafted a set of DE&I behaviors and competencies that will live in our performance system in 2022 and that all will be responsible for demonstrating.
Second, we took steps to bolster the leadership of various communities. In 2020, we started formalizing a structure for employee resource groups (ERGs) and began allocating budget to invest in them. In 2021, we empowered Cleverites to take on more formal ERG lead roles across our 8 ERGs and set a mission, vision and goals around them. Our Equity and Belonging Leadership Committee (E&BLC) has been in existence in various forms for the last few years, and this year we modified the structure and purpose of the group to ensure it aligned to our overarching company DE&I goals. And for both our ERG leads and our E&BLC members, we began to provide additional financial compensation to acknowledge the load that folks take on with DE&I work.
Lastly, we sought to more thoroughly understand the engagement and experiences of our employees, particularly those from historically underinvested communities, by embarking on a listening tour. We analyzed data through an intersectional lens, and created space for challenging conversations. We have much more to do here, but this work is helping to inform Clever's future direction around culture. We also made specific strides around our recruiting and hiring process, as mentioned in our 2021 Diversity Report.
Guiding star #2: Equitable impact
This is about ensuring our products have the most positive impact. We want our products to serve all students in the US in ways that account for the historical inequities and systemic racism that impact access and opportunity. That's why Clever has and will remain a free product for school districts. However, it's also important to us to confirm what product usage looks like, so we've started an initiative to measure our product impact across schools.
As a company that values innovation, we'll continue to make changes to our current products and create future products down the line. But as this happens, we believe we must have principles that ground and align us. We're developing product inclusion principles to center equity and inclusion in our product decisions moving forward.
Guiding star #3: Equitable ecosystem
Although Clever is a small part of the education and technology ecosystem, we can still play a role in championing causes around DE&I and anti-racism. At the end of 2020, Cleverites identified digital equity as an important cause for the organization to contribute to. Unfortunately, right now in the United States, too many students—including students of color, students living in poverty and students in rural areas—do not have equitable access to the tools and resources needed in an increasingly digital world. And the COVID-19 pandemic only exacerbated long-standing inequities around Internet connectivity and access to devices.
As an edtech organization, we know that we can leverage our unique position in the market to advocate for digital equity and inclusion. That said, we know we're not the experts, so this year we built partnerships with organizations who are leaders in this space.
What we've learned
Here's an honest evaluation of our DE&I work this year: We've made measurable progress on all fronts, but we overstretched ourselves, limiting the depth of impact we desired to have. We're confident that our three pillars of focus are the correct ones, but they're not all of equal importance right now.
While our end goal is to be able to use our influence to create an equitable ecosystem and have equitable impact with our products, we cannot properly achieve that without fully ensuring that we have an equitable organization first.
Throughout this year, as we tried to keep all of our plates spinning, we noticed that our collaboration was lacking across various stakeholders, and we needed to build more connectivity. We also realized that in order for the internal changes we made throughout the year to be effective, we need to upskill the entire company at an individual level. These lessons are at the center of our planning for 2022, and we're excited to apply them in the year to come.
Resources
Here's some resources we've leaned on at Clever to help inform this work, if it's helpful for other organizations invested in DE&I:
To learn more about DE&I at Clever, visit our website.
More to read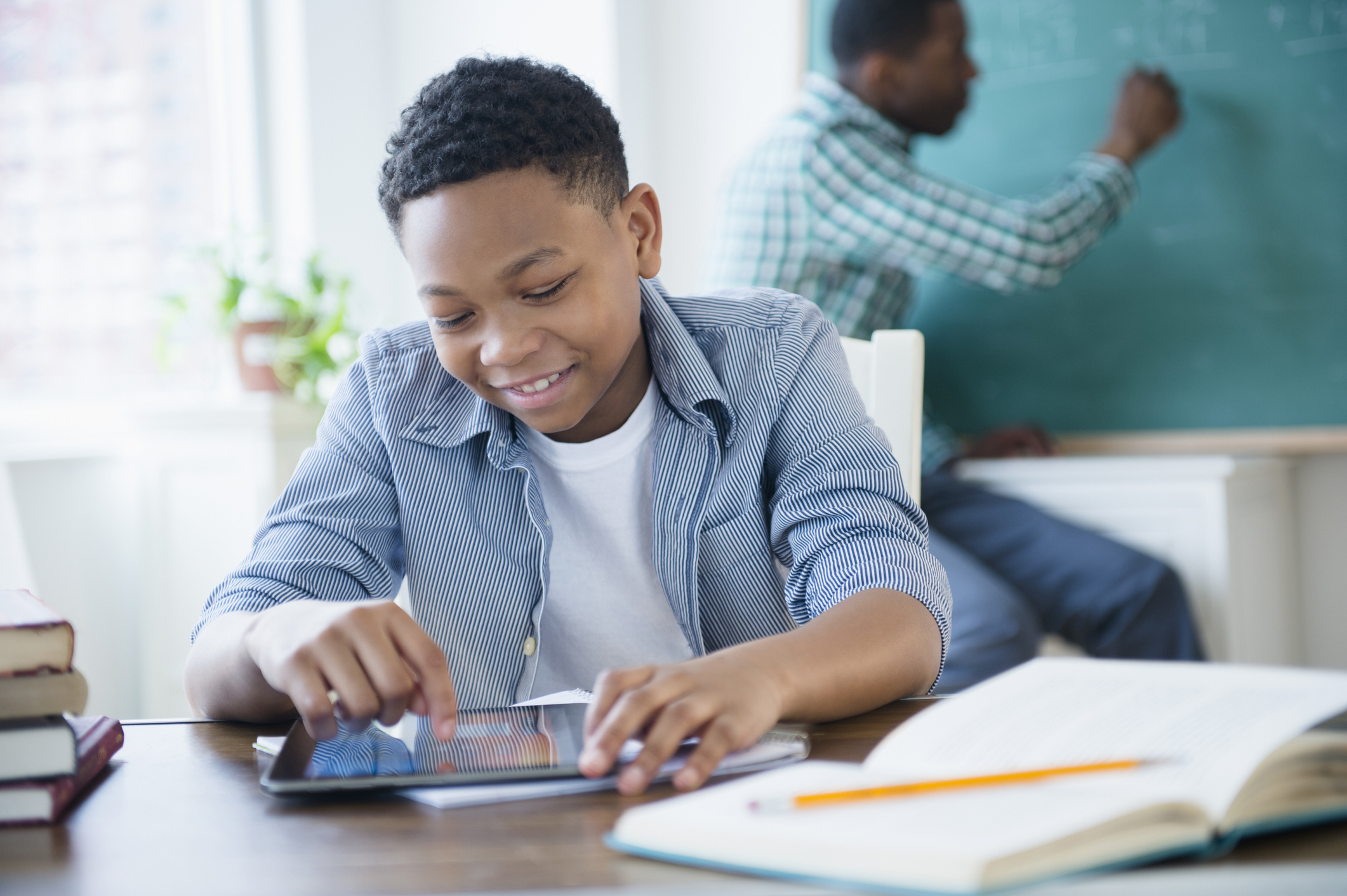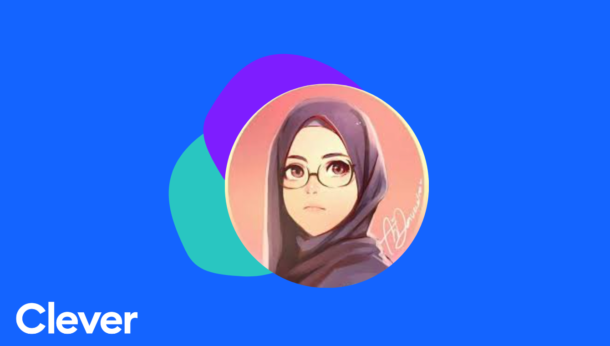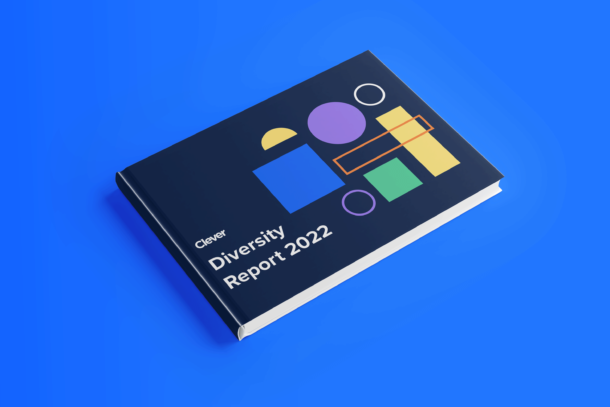 Subscribe to receive news and updates from Clever.