What we're reading: May 2016
May 2, 2016
James DeKoven
More to read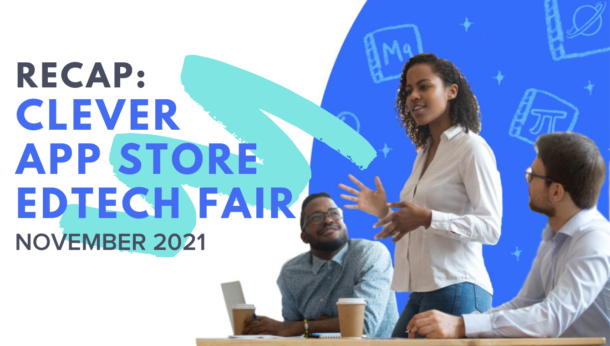 November 24, 2021
Recap: Clever App Store Edtech Fair
We launched Clever App Store as a place for discovering, evaluating, and even procurement to simplify edtech purchasing and help you find the right resources for your school or district. Inside Clever App Store, you can read unbiased reviews from real educators, find detailed information about products, and even explore the logged-in experience with a […]
January 29, 2016
What a difference a year makes—celebrating 50k schools!
A year ago, Clever was a 40-person team working with 31,000 K-12 schools. There were about 100 learning apps on the Clever platform then. Fast-forward to today, and Clever is 100-people strong! Now we're helping 50,000 schools (more than a third of the K-12 schools in the country) connect with more than 200 of the best learning apps around.
Subscribe to receive news and updates from Clever.